Welcome to this regal guide on creating an extraordinary Prince Hans costume inspired by the charismatic character from Frozen. Whether you're a fan of Disney's Frozen franchise or preparing for a themed event, this comprehensive guide will provide you with step-by-step instructions, useful tips, and creative ideas to help you embody the charm and allure of this complex character. Get ready to immerse yourself in the world of Arendelle as we explore the process of bringing Prince Hans to life through an exceptional costume.
Prince Hans Costume – Frozen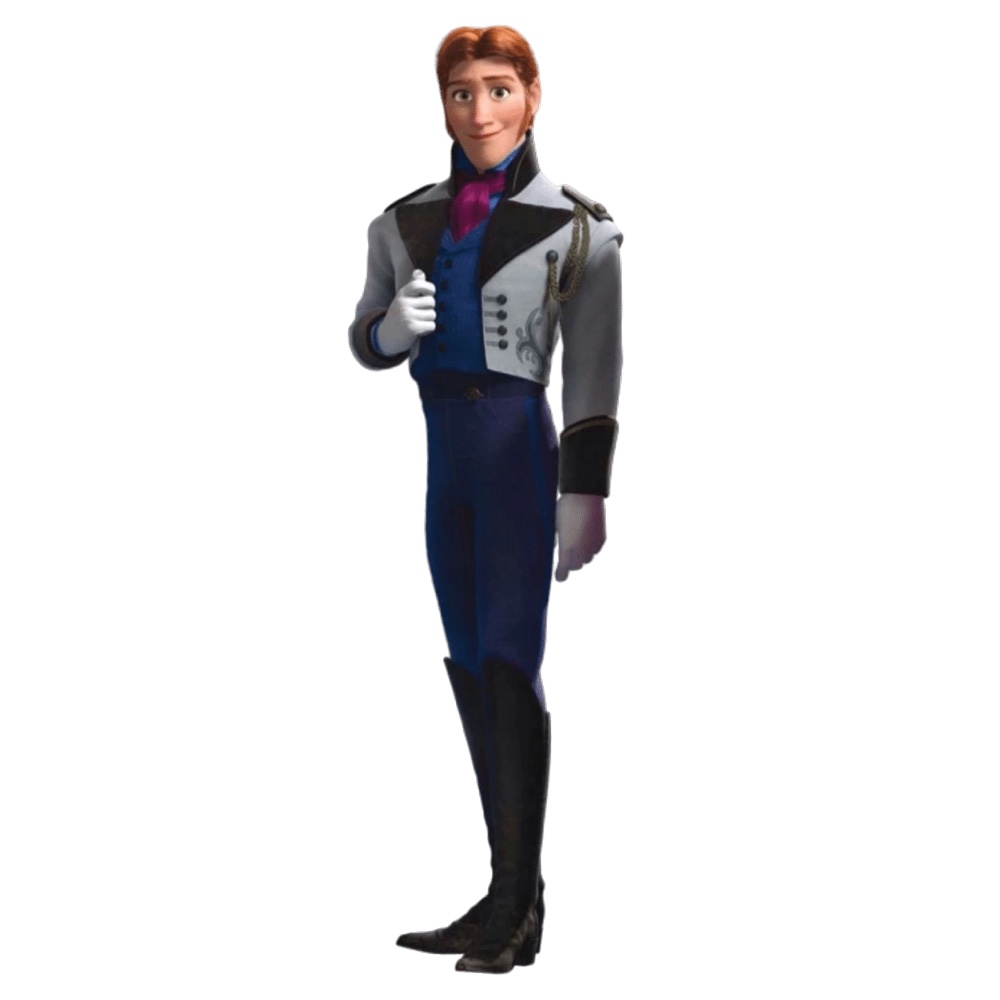 | # | Item | Description |
| --- | --- | --- |
| 1 | White Coat | Embrace an air of sophistication with a pristine white coat, preferably one with a stylish coat tail, to exude elegance and charm. |
| 2 | Blue Vest | Elevate your ensemble with a dashing blue vest that adds a touch of regal flair and complements the overall look impeccably. |
| 3 | Fuchsia Neckerchief | Add a vibrant burst of color and a dash of personality with a captivating fuchsia neckerchief, completing the ensemble with a fashionable twist. |
| 4 | Black Epaulet | Elevate your style with a sophisticated touch by adorning your coat with a sleek black epaulet, adding an air of authority and refinement. |
| 5 | Black Arm Guard | Channel the strength and resilience of Prince Hans with a sleek black arm guard, completing the look with an element of mystery and intrigue. |
| 6 | Blue Pants | Opt for a pair of impeccably tailored blue pants that perfectly match the color scheme, adding a touch of sophistication and refinement. |
| 7 | Brown Boots | Complete your ensemble with the rugged charm of brown knee-high boots, adding a touch of practicality and adventure to your look. |
| 8 | Brown Wig | Transform your appearance with a stunning brown wig, perfectly styled to embody the essence of Prince Hans and complete the look flawlessly. |
| 9 | Brown Sideburns | Add the final touch of authenticity with a set of impeccably crafted brown sideburns that perfectly complement the wig, ensuring every detail is in place. |
| 10 | Costume Set | For those seeking a convenient option, opt for this comprehensive Prince Hans costume set, encompassing all the essential elements in one package. |
Prince Hans Overview
Prince Hans, an intriguing character from Disney's animated film Frozen, captivates audiences with his suave demeanor and hidden agenda. Introduced as a charming and seemingly perfect suitor for Princess Anna, Prince Hans swiftly reveals his true colors, leaving audiences both surprised and intrigued. His character is defined by his royal attire, regal bearing, and an air of mystery that adds depth to his portrayal. With his blonde hair, elegant attire, and calculated charisma, Prince Hans stands as a formidable presence within the Frozen universe.
Now that we have gained insight into Prince Hans' character and distinct appearance, let us delve into the captivating process of creating a remarkable costume that will allow you to step into the shoes of this enigmatic character and captivate the imagination of those around you.
Check out more Frozen costume ideas here.