Are you a devoted fan of the hit anime series "My Hero Academia" and aspiring to become a real-life hero like Izuku Midoriya? Look no further! This comprehensive guide is your ticket to crafting an extraordinary Izuku Midoriya costume that will bring the iconic character to life. Whether you're preparing for a cosplay event, a themed party, or simply wish to pay homage to this beloved protagonist, we've got you covered with step-by-step instructions and expert tips to make your costume truly remarkable.
Izuku Midoriya Costume – My Hero Academia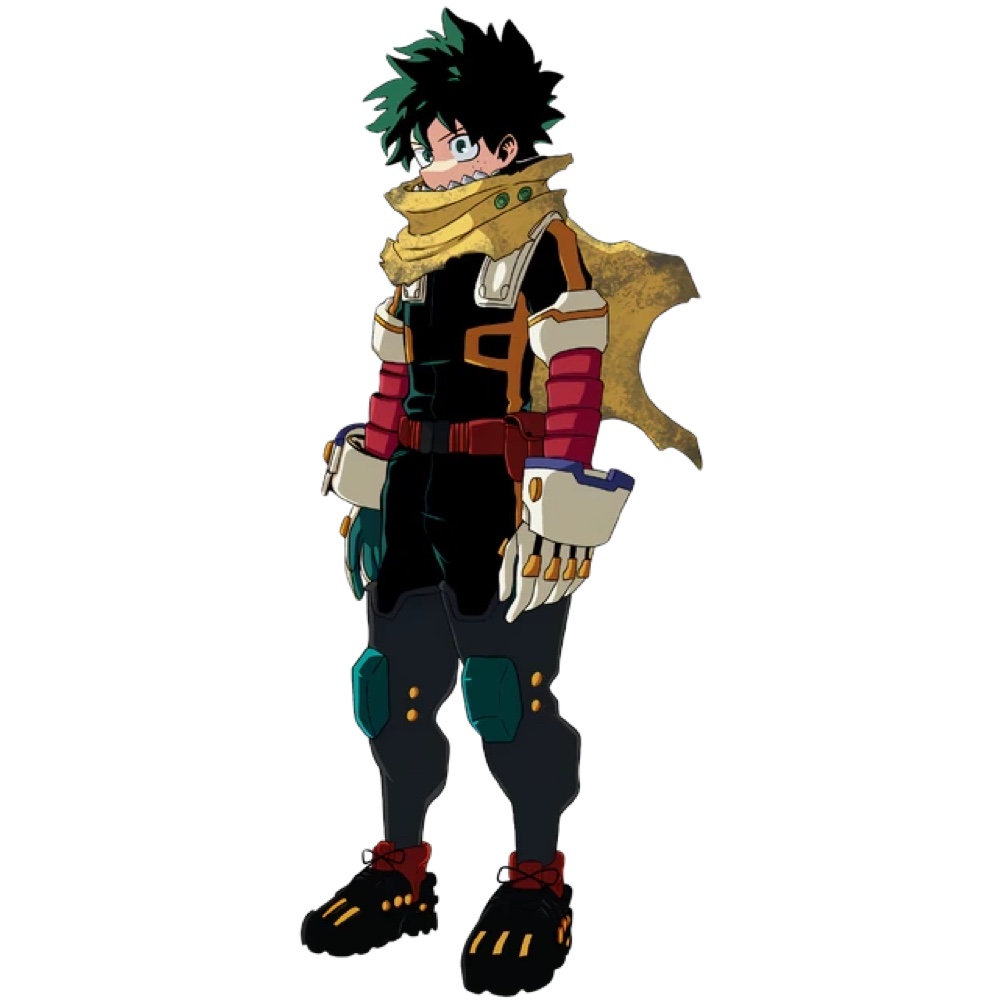 | # | Item | Description |
| --- | --- | --- |
| 1 | Green Tracksuit | Elevate your style with a stunning green jacket and trackpants set, complete with eye-catching white lining. Embrace the essence of My Hero Academia's main character, Izuku Midoriya, as you dress up in this iconic costume. Whether you're heading to a cosplay convention or a themed party, this outfit is sure to impress. Get ready to inspire others with your heroic aura and charisma! |
| 2 | Elbow Pad | Step up your costume game with these sleek and practical black elbow pads. Designed to provide maximum protection and comfort, these pads are the perfect accessory for any action-packed adventure. Whether you're cosplaying as a daring hero or simply want to add a touch of flair to your outfit, these elbow pads are a must-have! |
| 3 | Knee Pad | Complete your superhero look with these sleek black knee pads. Crafted for style and functionality, these knee pads will elevate your costume to the next level. Whether you're leaping into action or striking powerful poses, these knee pads will ensure you look every bit the part of a true hero. A must-have addition to your cosplay wardrobe! |
| 4 | Red Belt Bag | Stay prepared and stylish with this vibrant red belt bag. Whether you're on a daring adventure or attending a costume party, this bag is perfect for keeping your essentials close at hand. Designed with both fashion and functionality in mind, this red belt bag is a fantastic addition to your heroic ensemble. Show off your sense of heroism and style with this trendy accessory! |
| 5 | Red High Top Sneakers | Step into action with these bold red high top sneakers. Designed for comfort and durability, these sneakers are perfect for completing your heroic look. Whether you're battling villains or simply strolling around the convention, these red high top sneakers will keep you looking sharp and feeling confident. Be ready to conquer the day with these heroic kicks! |
| 6 | White Gauntlet | Add a touch of elegance to your costume with these striking white gauntlet gloves. Perfectly complementing your heroic look, these gloves are a symbol of strength and determination. Whether you're cosplaying as a valiant hero or a skilled vigilante, these white gauntlet gloves will bring your character to life. Stand out in the crowd and be prepared for any adventure with this essential accessory! |
| 7 | Dark Green Wig | Transform into the hero you admire with this enchanting dark green wig. Styled with flair and finesse, this wig captures the essence of your chosen character. Whether you're cosplaying as a beloved hero or creating a unique persona, this wig will add the perfect finishing touch to your costume. Get ready to turn heads and make a bold impression with this captivating dark green wig! |
| 8 | Full Costume | Take your heroic transformation to the next level with this impressive full costume. Perfect for dedicated fans and cosplayers alike, this ready-to-wear ensemble captures the essence of the iconic My Hero Academia character, Izuku Midoriya. Whether you choose to DIY or go all out with this complete set, you'll be ready to embrace the hero within. Gear up for unforgettable adventures and showcase your love for the series with this incredible full costume! |
Izuku Midoriya Overview
Izuku Midoriya, also known as Deku, is the main protagonist of "My Hero Academia." In a world where nearly everyone possesses superpowers known as "Quirks," Izuku was born without one, making him an ordinary human in an extraordinary society. Despite the odds stacked against him, his unwavering determination and deep admiration for heroes lead him to inherit the powerful Quirk "One For All" from his idol, All Might. With his newfound abilities, Izuku enrolls in U.A. High School, a prestigious academy for aspiring heroes, where he embarks on a journey to become the greatest hero the world has ever seen. Throughout the series, Izuku's growth, resilience, and unyielding spirit make him an inspiring character to both fans and fellow heroes alike. Get ready to channel the courage and spirit of Izuku Midoriya as you delve into creating a remarkable costume that captures the essence of this extraordinary hero!
Check out more TV show costume ideas here.