Check out our super coo guide on making a Princess Bloom costume from Winx Club.
Are you a fan of the magical and enchanting world of Winx Club? Do you dream of embodying the brave and radiant Princess Bloom, the fairy of the Dragon Flame? Look no further! This guide is here to help you bring the beloved Princess Bloom to life with a stunning costume that captures her beauty and grace.
Princess Bloom Costume – Winx Club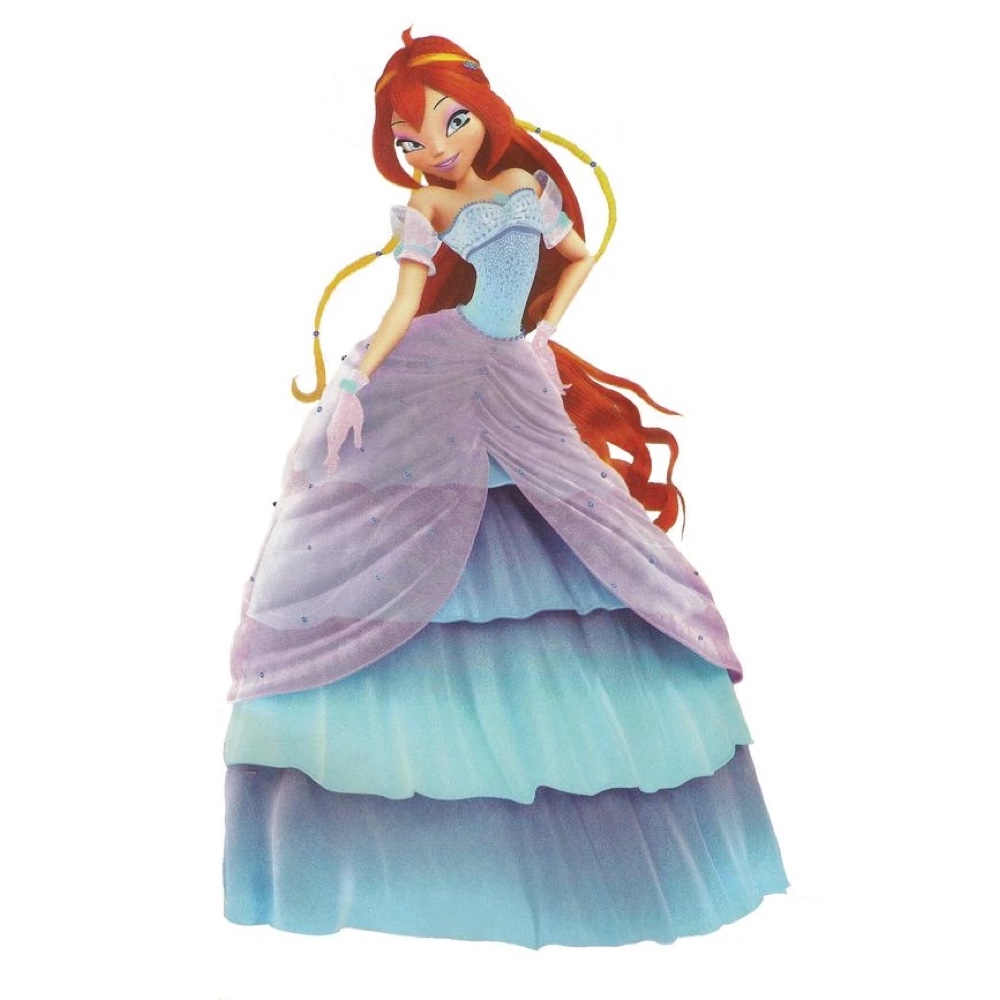 | # | Item | Description |
| --- | --- | --- |
| 1 | Light Blue Crop Top | Elevate your costume with a trendy light blue crop top that adds a touch of modern flair. |
| 2 | Sky Blue Mini Skirt | Complement your ensemble with a chic sky blue mini skirt, perfect for showcasing your playful side. |
| 3 | Blue Platform GoGo Boots | Step up your style game with these stunning blue platform GoGo boots, adding a bold and retro touch to your costume. |
| 4 | Orange Long Wavy Wig | Transform yourself with an eye-catching long wavy orange wig that captures the essence of Bloom's vibrant and fiery personality. |
| 5 | Gold Fairy Crown | Add a touch of regal elegance to your costume with a delicate gold fairy crown, illuminating your ensemble with enchanting charm. |
| 6 | Amber Pendant | Emulate Bloom's signature style with an exquisite amber pendant adorning the center of your top, symbolizing the magic within you. |
| 7 | Mint Blue Fingerless Long Gloves | Complete your look with these mint blue fingerless long gloves, adding a touch of edgy sophistication to your costume. |
| 8 | Mint Green Fairy Wings | Channel an ethereal aura with these captivating mint green fairy wings, allowing you to radiate a mystical and enchanting presence. |
Princess Bloom Overview
Princess Bloom is a beloved character from the animated television series "Winx Club." Created by Italian cartoonist Iginio Straffi, the show takes viewers on a fantastical journey into the magical realm of Magix, where Bloom and her friends navigate the world of fairies, witches, and magical creatures.
Bloom is the central protagonist and leader of the Winx Club, a group of young fairies attending the Alfea College for Fairies. She is known for her vibrant red hair, striking blue eyes, and her unwavering determination. From the moment she discovers her extraordinary powers, Bloom's life takes an exciting turn as she learns about her fairy heritage and unravels the mysteries of her past.
As the Fairy of the Dragon Flame, Bloom possesses immense power and the ability to control fire. Throughout the series, she faces numerous challenges, including battles against evil forces, uncovering her true identity, and embracing her destiny as a guardian of the Magic Dimension.
Bloom's journey is not just about mastering her magical abilities but also about personal growth, friendship, and love. Her unwavering loyalty to her friends and her genuine desire to protect the realms from dark forces make her a beloved and inspiring character for viewers of all ages.
The character of Princess Bloom resonates with audiences through her relatable qualities. She experiences moments of doubt, faces insecurities, and makes mistakes, but she always finds the strength to overcome obstacles and learn from her experiences. Bloom's resilience, bravery, and unwavering spirit inspire viewers to believe in themselves and embrace their own unique powers.
As the series progresses, Bloom develops deep friendships with her fellow fairies, forming a tight-knit sisterhood within the Winx Club. Together, they embark on thrilling adventures, tackle powerful adversaries, and stand up for justice and harmony in the Magic Dimension.
"Winx Club" has captivated audiences worldwide with its vibrant animation, engaging storytelling, and memorable characters like Princess Bloom. The show not only entertains but also promotes themes of teamwork, self-discovery, and the importance of staying true to oneself.
Through Princess Bloom's journey, viewers are reminded of the power of courage, determination, and the strength found within. Her story serves as a reminder that anyone, regardless of their background, can embrace their inner magic, overcome challenges, and make a positive impact on the world.
Join Princess Bloom and the Winx Club on their enchanting adventures filled with magic, friendship, and the exploration of their extraordinary abilities. Through her inspiring story, Bloom reminds us that true power lies in believing in ourselves and embracing the beauty and strength that lies within.
Check out more TV show costume ideas here.