Welcome to our comprehensive guide on creating a captivating Princess Jasmine costume. Whether you're preparing for a costume party, cosplay event, or simply seeking to embody the timeless elegance of this beloved Disney princess, we've got you covered. In this guide, we will walk you through the essential elements and intricate details that will bring the enchanting world of Agrabah to life. Get ready to embark on a magical journey as we unveil the steps to recreate Princess Jasmine's iconic attire.
Princess Jasmine Costume – Aladdin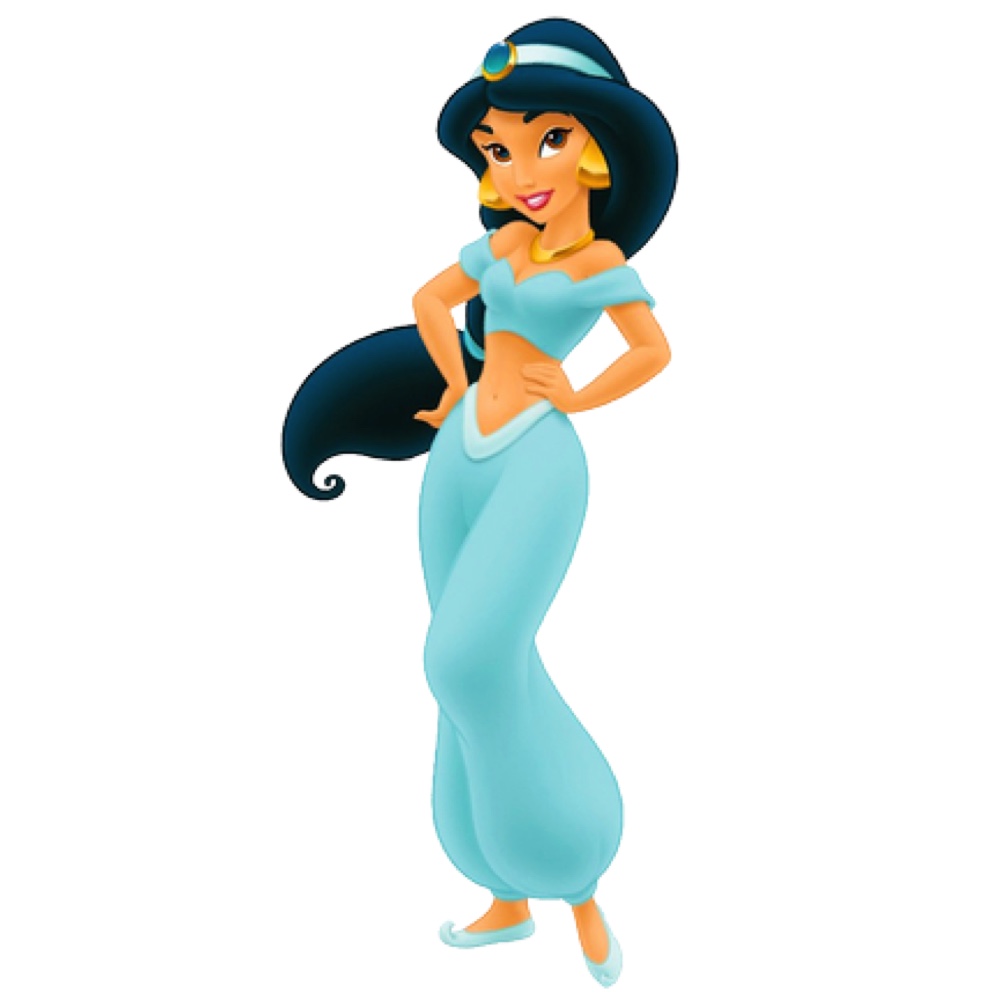 | # | Item | Description |
| --- | --- | --- |
| 1 | Light Blue Cropped Top | Elevate your Jasmine-inspired ensemble with this captivating light blue cropped top, offering a perfect alternative if an exact match proves elusive. |
| 2 | Light Blue Harem Pants | Indulge in the mesmerizing allure of an Arabian princess by adorning yourself in these billowing light blue harem pants, exuding an air of enchantment. |
| 3 | Light Blue Flats | Embark on captivating adventures with the comfort and grace of Jasmine by wearing these delightful light blue flats, reflecting her adventurous spirit. |
| 4 | Wig | No Princess Jasmine costume would be complete without the addition of this remarkable wig, capturing the essence of her stunning locks. |
| 5 | Gold Necklace | Embrace the elegance of Jasmine with this simple and refined golden necklace, perfectly accentuating your neckline. For further adornment, consider wearing gold dangling earrings. |
| 6 | Rajah Plushie | Bring along this Rajah plushie to accompany you on your enchanting journey, offering a sense of protection and companionship, mirroring Jasmine's bond with her loyal tiger. |
| 7 | Golden Earrings | Enhance your regal allure by adorning your ears with these exquisite golden teardrop-shaped earrings, reminiscent of Jasmine's own elegant style. |
| 8 | Full Costume Set | When time is of the essence, consider acquiring this comprehensive Princess Jasmine Full Costume set, ensuring a swift and splendid transformation into the beloved princess. |
Princess Jasmine Overview
Princess Jasmine, known for her strong-willed nature and adventurous spirit, is a cherished character from Disney's animated classic, "Aladdin." She captivates audiences with her graceful beauty, independent personality, and unwavering determination to shape her own destiny. Jasmine's iconic look encompasses the rich cultural influences of her kingdom, showcasing vibrant colors, intricate patterns, and luxurious fabrics. With her flowing harem pants, ornate jewelry, and signature hairstyle, Princess Jasmine is an embodiment of elegance and royalty. Through this costume guide, we invite you to step into her world and capture the essence of her remarkable character.
Check out more movie costume ideas here.