Welcome to our comprehensive guide on creating an extraordinary Professor Sada from Pokemon. Professor Sada is a captivating character from the Pokémon series, renowned for her boundless curiosity, groundbreaking research, and her pivotal role in unveiling the mysteries of the Pokémon Scarlet region. Whether you're a devoted Pokémon enthusiast or simply seeking an intriguing cosplay idea, this guide will take you step by step through the process of transforming into the esteemed Pokémon Professor. With meticulous attention to detail and a hint of inquisitiveness, you'll be ready to delve into the world of Pokémon Scarlet and embark on a thrilling journey of discovery.
Professor Sada from Pokemon Scarlet Costume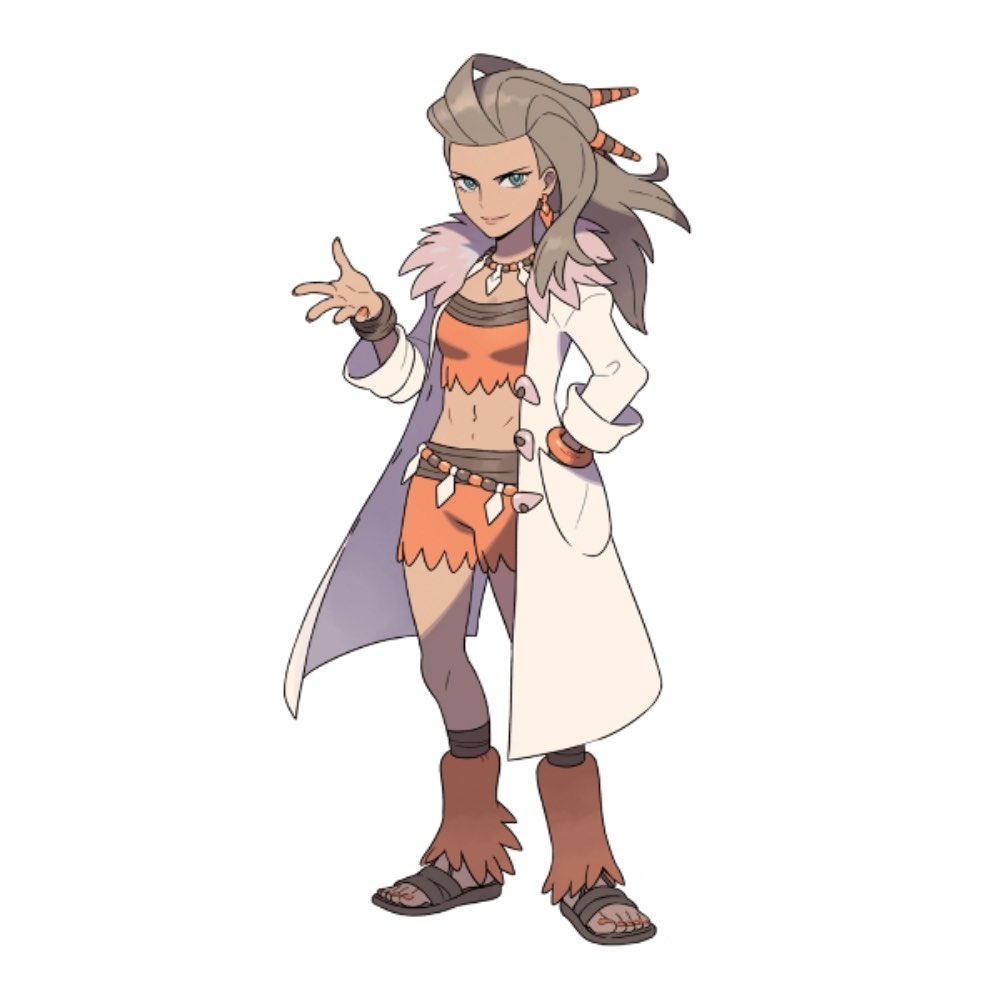 | | |
| --- | --- |
| Orange Crop Tank | The orange crop tank is a key element of Professor Sada's outfit, representing her distinctive style in the Pokémon Scarlet region. It adds a vibrant pop of color to the costume and captures her unique fashion sense. |
| Orange Shorts | The orange shorts complete the outfit's color scheme, ensuring that the costume accurately represents Professor Sada's clothing choices in the game. |
| Orange Leg Warmers | Leg warmers are an important accessory that adds authenticity to the costume, capturing the character's fashionable and sporty look. |
| Fabric Scissors | Fabric scissors are essential for cutting and shaping the lab coat and other costume elements to fit properly and achieve the desired look. |
| White Lab Coat | The white lab coat is a crucial element that signifies Professor Sada's role as a Pokémon Professor. It adds an academic and scientific touch to the costume. |
| Light Pink Furry Scarf | The light pink furry scarf is an accessory that complements the costume and adds a playful and fashionable element to the character's attire. |
| Orange Beaded Shark Tooth Necklace | The beaded shark tooth necklace is a unique accessory that captures the character's individuality and style. It adds depth to the costume. |
| Multi Shark Teeth Necklace | This necklace complements the beaded shark tooth necklace and adds to the character's distinctive jewelry choices, reflecting her personality. |
| Orange Nail Polish | Orange nail polish is a small but important detail that adds cohesion to the costume, matching the color scheme and capturing the character's attention to detail. |
| Brown Sandals | Brown sandals complete the footwear portion of the costume and provide comfort for cosplayers while attending events or conventions. |
| Orange Hair Clip-Ins | The orange hair clip-ins are essential for achieving Professor Sada's hairstyle, ensuring that the wig or natural hair matches the character's look accurately. |
| Orange Waist Chain | The orange waist chain is a stylish accessory that enhances the character's fashion sense, adding to the overall appearance. |
| Shell Waist Chain | The shell waist chain complements the orange waist chain and adds a beachy and tropical touch to the costume, reflecting the character's connection to the Pokémon Scarlet region. |
| Orange Bangle Bracelet | The bangle bracelet is a fashionable addition to the costume, contributing to the character's overall style and uniqueness. |
Professor Sada from Pokemon Scarlet Overview
Professor Sada is a prominent character in the Pokémon series, specifically featured in the Pokémon Scarlet game. As a Pokémon Professor, she plays a vital role in the game's storyline, guiding young trainers, conducting groundbreaking research, and unveiling the secrets of the newly discovered Pokémon Scarlet region. Here are some key aspects of Professor Sada's character that you'll want to capture in your costume:
Scientific Attire: Professor Sada's appearance embodies her scholarly nature. She typically wears a white lab coat, reflecting her expertise in Pokémon research and exploration. The lab coat serves as a symbol of her authority and knowledge.
Inquisitive Accessories: To further represent her inquisitive personality, consider adding accessories like a magnifying glass, a notebook, or other research tools to your costume. These items showcase her dedication to discovering new Pokémon and uncovering hidden mysteries.
Unique Hairstyle: Professor Sada has a distinctive hairstyle characterized by vibrant pink hair with bangs that are partly pulled back. A wig or hairstyling will be necessary to recreate this unique look.
Friendly and Approachable Demeanor: Professor Sada is known for her approachable and friendly demeanor, always willing to assist young trainers and share her knowledge. When cosplaying as Professor Sada, consider embodying these qualities through your interactions with fellow cosplayers and convention attendees.
Scarlet Accessories: To pay homage to the Pokémon Scarlet region, consider incorporating scarlet or red elements into your costume, such as a scarf or accents on your lab coat. This adds a thematic touch to your portrayal.
By following our guide to create your Professor Sada costume, you'll not only achieve an authentic representation of this esteemed Pokémon Professor but also pay tribute to the spirit of discovery and exploration that defines the Pokémon Scarlet region. Get ready to share your knowledge and embark on a Pokémon journey as Professor Sada from Pokémon Scarlet!
Check out more Pokémon costume ideas.