Welcome to the thrilling world of Quint, the iconic character from the classic film Jaws! In this comprehensive guide, we will embark on an adventure to recreate the essence of this unforgettable character through a remarkable costume. Quint, the seasoned shark hunter and salty sea captain, captivated audiences with his rugged appearance, fearless demeanor, and haunting tales of the deep. Whether you're preparing for a themed party, a movie screening, or simply want to pay homage to this legendary character, this guide will provide you with the insights, techniques, and inspiration needed to bring Quint to life. Join us as we delve into the details, share expert tips, and guide you through the process of crafting an authentic and captivating Quint costume. Get ready to set sail on this exhilarating journey into the world of Jaws!
Quint Costume – Jaws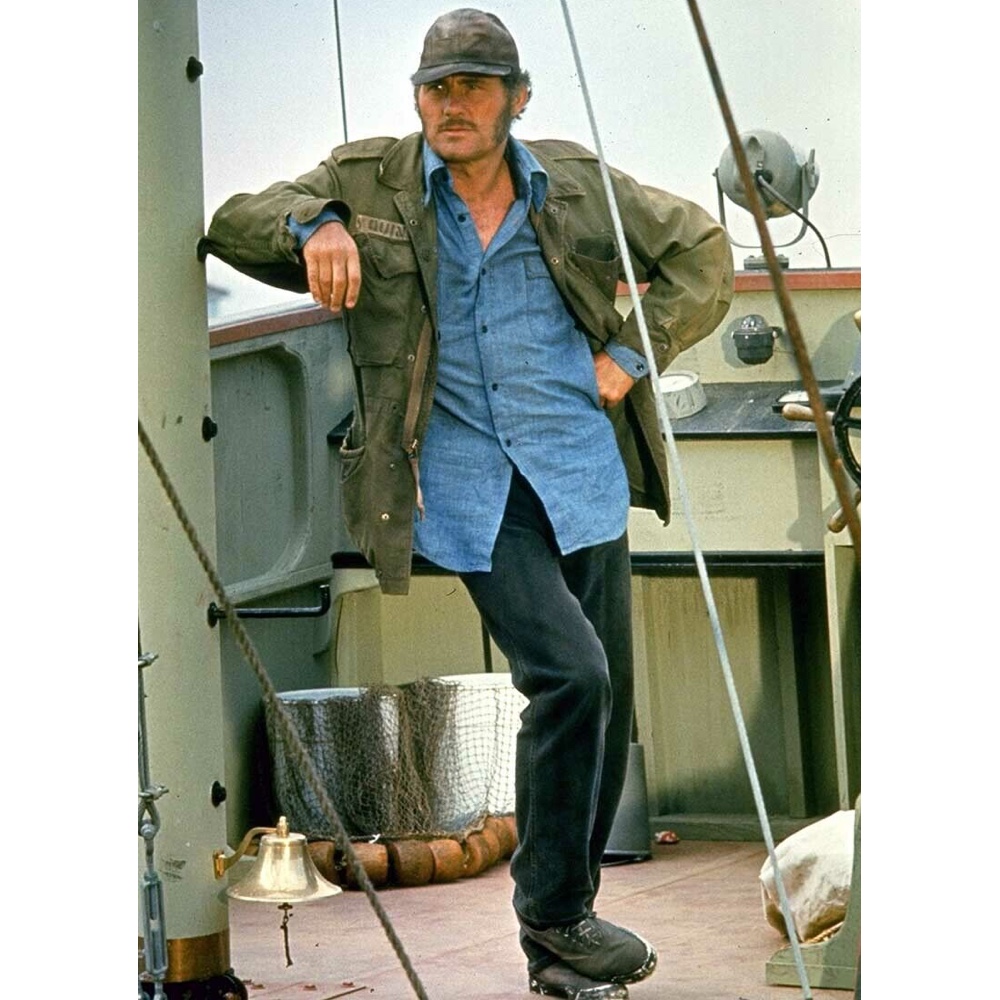 | # | Item | Description |
| --- | --- | --- |
| 1 | Classic Denim Button-Up | Elevate your style with this timeless and versatile light denim button-up top that effortlessly complements any outfit. |
| 2 | Stylish Military-Inspired Jacket | Add a touch of rugged sophistication to your wardrobe with this military green jacket that exudes both warmth and style. |
| 3 | Versatile Black Trousers | Elevate your everyday look with these sleek and comfortable black trousers that effortlessly transition from day to night. |
| 4 | Durable Black Sneakers | Step out in style and comfort with these durable and fashion-forward black sneakers that are perfect for any occasion. |
| 5 | Military-Inspired Green Cap | Complete your ensemble with this trendy military green cap, adding a touch of urban style to your overall look. |
| 6 | Fierce Great White Shark Figurine | Embrace your wild side with this realistic and awe-inspiring Great White Shark figurine, a unique accessory that showcases your adventurous spirit. |
Quint Overview
Quint is an iconic character from Steven Spielberg's 1975 blockbuster film Jaws. Portrayed by the talented actor Robert Shaw, Quint is a seasoned fisherman, shark hunter, and the epitome of rugged seafaring grit. With his weathered face, rough hands, and distinctive attire, Quint exudes a commanding presence that combines strength, determination, and a touch of mystery. He is known for his signature outfit, featuring a faded blue work shirt, a worn-out hat adorned with pins, rugged jeans, and a trusty harpoon at his side. Quint's character is defined by his fearless pursuit of the great white shark, his deep knowledge of the sea, and his captivating monologues that captivated audiences worldwide. By immersing yourself in the creation of a Quint costume, you will not only pay tribute to this legendary character but also embody the spirit of adventure and bravery that Jaws embodies. So, grab your tools, summon your creativity, and let's embark on a thrilling journey to craft an extraordinary Quint costume that will leave jaws dropping!
Check out more movie costume ideas here.