Creating a captivating and enchanting Red Princess Jasmine costume is a wonderful way to embody the spirit of this beloved Disney character. In this guide, we will explore the essential elements and steps needed to bring Red Princess Jasmine to life. From the vibrant red attire to the intricate details, get ready to embark on a magical journey of costume creation.
Red Princess Jasmine Costume – Aladdin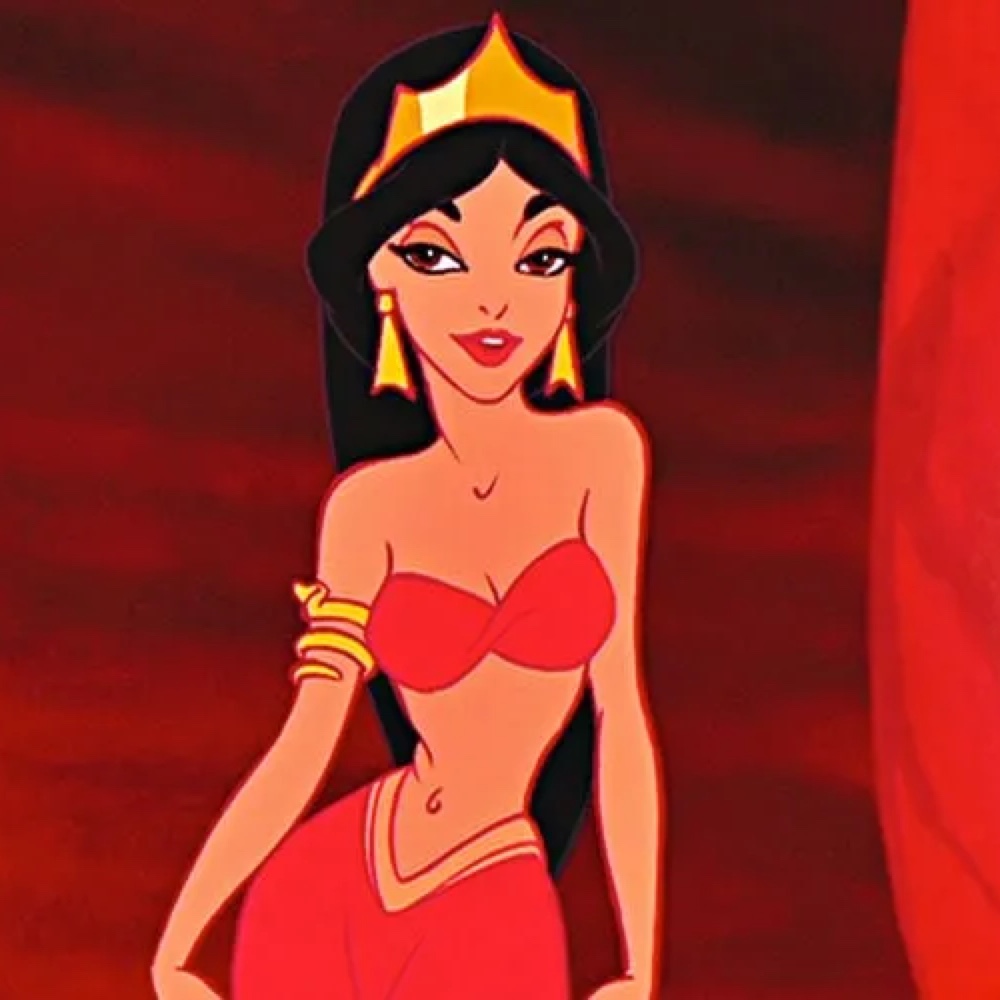 | # | Item | Description |
| --- | --- | --- |
| 1 | Red Bandeau | Elevate your Red Princess Jasmine costume with a striking red bandeau as the focal point. For added flair, cut out a piece of sheer purple fabric to enchantingly wave around as you dance. |
| 2 | Red Harem Pants | Embrace the allure of the Red Princess Jasmine with a pair of exquisite, billowing red harem pants, bringing an element of enchantment to your costume. |
| 3 | Gold Ballet Flats | Complete your regal ensemble by adorning your feet with elegant gold ballet flats, exuding a touch of sophistication fit for a princess. |
| 4 | Snake Arm Band | Capture the essence of Red Princess Jasmine's allure with a captivating gold, slithering snake-inspired arm band, adding a touch of mystique to your costume. |
| 5 | Long Black Ponytail Wig | Achieve Red Princess Jasmine's signature hairstyle by donning a high ponytail wig in luscious black locks. Enhance the elegance with a rectangular gold barrette as the perfect finishing touch. |
| 6 | Gold Earrings | Frame your face with timeless beauty by wearing exquisite gold earrings, complementing the Red Princess Jasmine's radiant visage. |
| 7 | Red Belly Dancer Full Costume Set | If you're seeking convenience without compromising on authenticity, opt for a red belly dancer full costume set to effortlessly recreate the captivating allure of Jasmine's outfit. |
Red Princess Jasmine Overview
Princess Jasmine, known for her grace, beauty, and independent spirit, captivated audiences in the classic Disney film "Aladdin." Inspired by her timeless charm, the Red Princess Jasmine variation offers a fresh and unique twist on the character. With the same royal essence and a dazzling red color scheme, Red Princess Jasmine exudes confidence and elegance. This modern interpretation allows you to embrace your inner princess while adding a touch of individuality to your costume. Prepare to mesmerize others with your radiant presence as you embark on this enchanting transformation.
Check out more movie costume ideas here.