Welcome to the comprehensive guide on creating a breathtaking costume inspired by the ethereal and enchanting Rosalina! Whether you're a devoted fan of the Super Mario series or captivated by the celestial charm of this character, this guide will provide you with detailed instructions and creative insights to help you bring Rosalina to life. Prepare to embark on a celestial journey as we explore the captivating world of Rosalina and craft a costume that radiates elegance and grace.
Rosalina Costume – Super Mario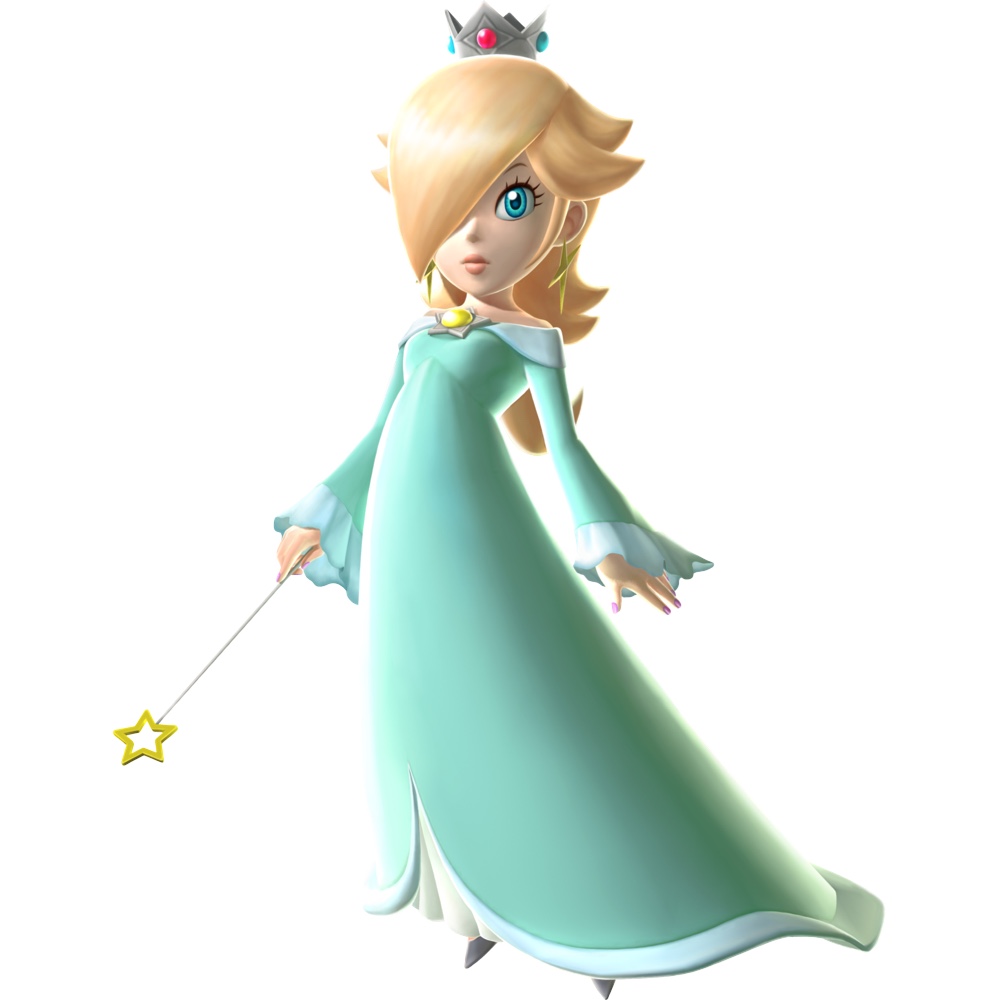 | # | Item | Description |
| --- | --- | --- |
| 1 | Mint Gown | Elevate your look with a stunning mint gown that features long sleeves. This dress exudes elegance and sophistication, making it perfect for formal occasions and cosplay events. Create your own unique style with this DIY dress. |
| 2 | Star Earrings, Brooch & Crown | Complete your Rosalina cosplay with a set of stunning star earrings, a brooch, and a crown. These accessories add the perfect touch of celestial elegance, allowing you to embody the ethereal beauty of Rosalina. |
| 3 | Blonde Wig | Emulate Rosalina's iconic bright blonde hair with a high-quality blonde wig. This wig completes your transformation, allowing you to embody the graceful and enchanting character of Rosalina. |
| 4 | Mint Heels | Step out in style with these adorable mint heels that perfectly complement your mint gown. These shoes add a touch of charm and sophistication to your overall Rosalina-inspired look. |
| 5 | Full Costume | Simplify your cosplay preparations with this ready-to-wear Rosalina full costume. This ensemble includes all the essential elements to transform into the beloved character, ensuring a hassle-free and complete cosplay experience. Whether you're attending a convention or a themed party, this costume has got you covered. |
Rosalina Overview
Rosalina is a beloved character within the Super Mario franchise, known for her celestial beauty, wisdom, and nurturing nature. Making her debut in "Super Mario Galaxy," she quickly captured the hearts of players worldwide. As the protector of the cosmos and the motherly figure of the Lumas, Rosalina exudes a serene and otherworldly presence. Her iconic appearance features a flowing turquoise gown adorned with starry accents, a silver crown, and shimmering accessories. With her long platinum hair and a gentle smile, Rosalina embodies tranquility and carries an air of grace wherever she goes. By embodying Rosalina's celestial essence, you can channel her elegance and showcase your creativity at cosplay events or conventions. So, let's delve into the steps of creating a remarkable Rosalina costume that captures the essence of this enchanting character!
Check out more video game costume ideas here.