Welcome to "Strutting in Style: A Guide to Creating Tony Manero's Saturday Night Fever Costume!" In this comprehensive guide, we will immerse ourselves in the vibrant world of disco and uncover the key elements required to recreate the iconic Tony Manero look from the legendary film "Saturday Night Fever." Whether you're a die-hard fan of the movie, planning a themed party, or simply seeking a groovy costume for a special occasion, this guide will provide you with all the insights, inspiration, and practical tips you need to channel your inner Tony Manero and light up the dance floor.
Tony Manero Saturday Night Fever Costume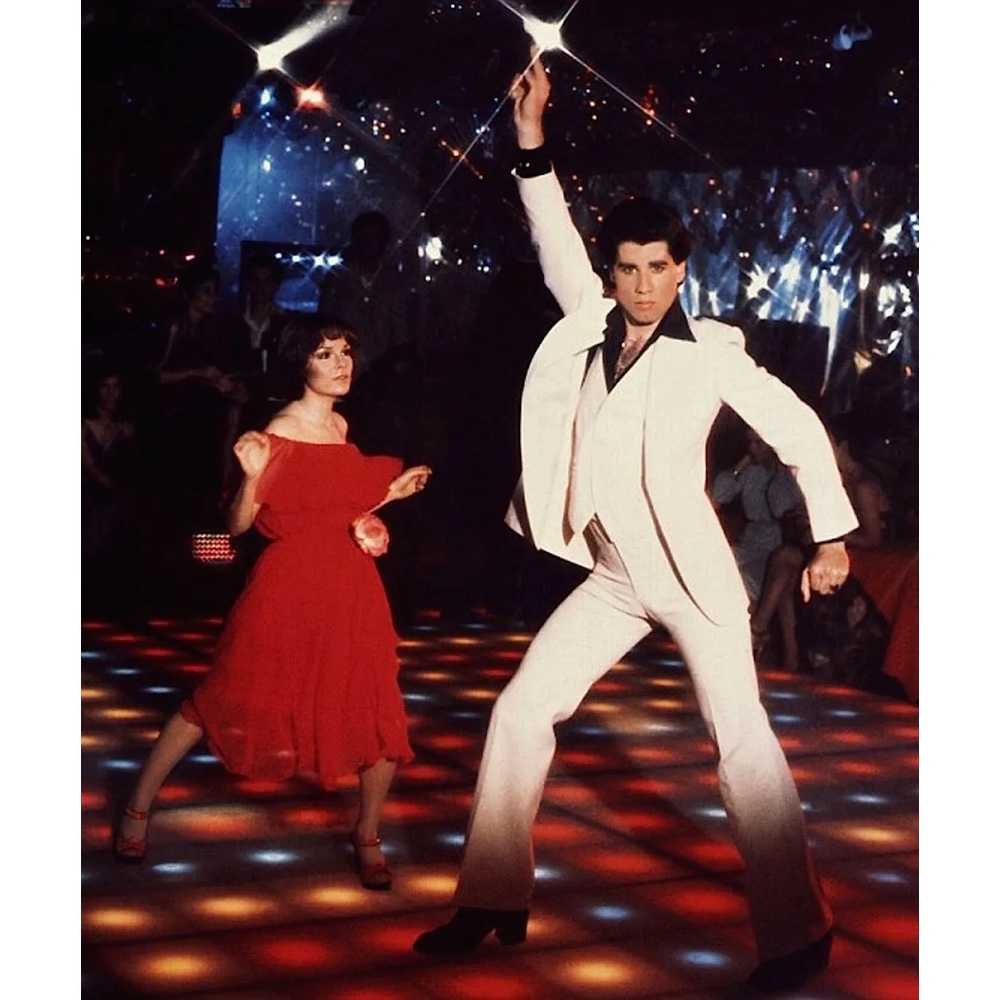 | # | Item | Description |
| --- | --- | --- |
| 1 | Black Dress Shirt | Ignite your disco fever with a sleek and stylish black dress shirt as the foundation of your dazzling outfit. |
| 2 | White Waistcoat | Elevate your sartorial elegance by adorning a pristine white waistcoat, exuding an air of sophistication that perfectly complements your disco ensemble. |
| 3 | White Blazer | Command attention and radiate timeless charm as you slip into a resplendent white blazer, a resplendent garment that sets you apart as a true disco aficionado. |
| 4 | White Bell Bottom Pants | Indulge in the iconic fashion of the disco era by embracing the free-spirited flair of white bell-bottom pants, a quintessential piece that captures the essence of the groovy times. |
| 5 | Black Dress Shoes | Take every step with confidence and style when you slip into a pair of sleek black dress shoes, adding a touch of sophistication to your disco-inspired attire. |
| 6 | Gold Chain Necklace | Embrace the opulence and allure of the disco era by adorning your neck with a striking gold chain necklace, a shimmering accessory that captures the essence of disco fashion. |
| 7 | Disco Wig | Transform your appearance instantly with a flamboyant disco wig, channeling the spirit of Tony Manero and showcasing your commitment to the vibrant disco culture. |
| 8 | Full Set Costume | Save time and effort by opting for this comprehensive disco costume set, a hassle-free solution that ensures you have all the essential elements to create an authentic and eye-catching disco look. |
Saturday Night Fever Overview
Tony Manero, portrayed by John Travolta in the 1977 film "Saturday Night Fever," is an emblematic figure of disco culture and a symbol of charisma on the dance floor. Set in the vibrant streets of Brooklyn, New York, Tony Manero is a young working-class man with big dreams and an undeniable passion for dancing. As he struts through the film, Tony captures the essence of the disco era with his unique style and confident persona.
Tony Manero's costume is a reflection of the disco fashion trends of the late 1970s. His signature look includes a white suit with wide lapels and flared trousers, paired with a colorful, patterned shirt featuring an open collar. To complete the ensemble, Tony sports a wide-brimmed hat, flashy jewelry, and platform shoes that elevate his stature on the dance floor.
Check out more movie costume ideas here.