Welcome to our comprehensive guide on creating an authentic Chuck Noland costume, inspired by the iconic character from the movie "Cast Away." If you're a fan of Tom Hanks and want to pay homage to one of his most memorable roles, this guide is perfect for you. In this guide, we'll walk you through the key elements that make up Chuck Noland's distinctive look, from his rugged island attire to his trademark beard. Whether you're attending a costume party, participating in a movie-themed event, or simply want to showcase your admiration for this resilient character, this guide will help you bring Chuck Noland to life.
Chuck Noland Costume – Cast Away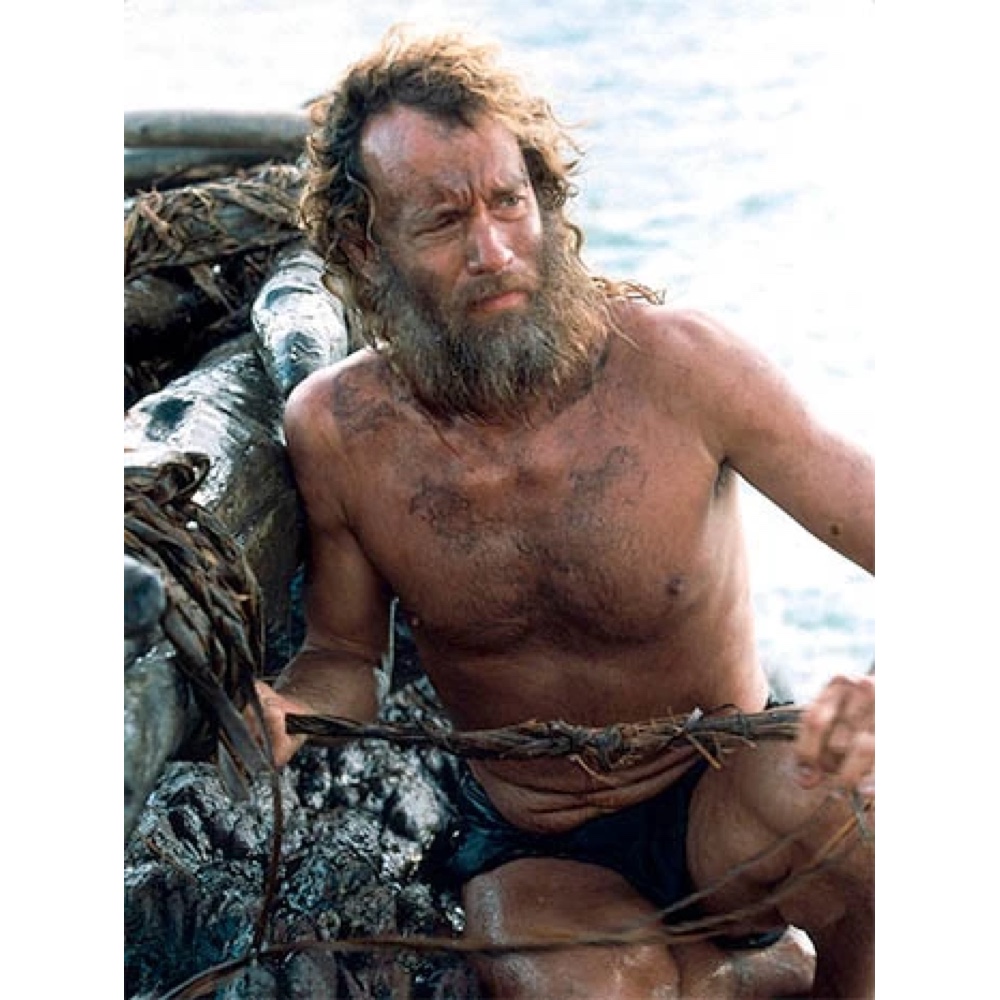 | # | Item | Description |
| --- | --- | --- |
| 1 | Wig | Embark on a transformative journey with this authentic wig, crafted to give you the untamed appearance of a legendary caveman. |
| 2 | Cloth | Envelop yourself in yards of dark, rugged cloth, fashioned into a loincloth that emanates an aura of primal strength and raw power. |
| 3 | Muscle Shirt | Indulge in the comfort of this muscle tee, offering a less revealing option while still exuding an air of muscular prowess. |
| 4 | Black Makeup | Immerse yourself in the essence of the wild by skillfully applying black makeup to recreate the dusty and weathered appearance of a seasoned survivor. |
| 5 | Volleyball | Complete your ensemble with this iconic volleyball, symbolizing the companionship and resilience of your journey as a castaway. |
Chuck Noland Overview
Chuck Noland, played by Tom Hanks in "Cast Away," is a Fedex executive who finds himself stranded on a deserted island after a plane crash. With no means of escape and limited resources, Chuck must rely on his ingenuity and survival skills to endure years of isolation. Throughout his journey, he undergoes a remarkable transformation both physically and emotionally. From his initial polished appearance to his weathered and tattered clothing, Chuck's character reflects the resilience of the human spirit in the face of adversity. As you embark on recreating Chuck Noland's character, get ready to showcase your resourcefulness, determination, and the indomitable will to survive.
Check out more movie costume ideas here.