Welcome to the ultimate guide on crafting a spine-chilling Scary Terry costume! In this comprehensive tutorial, we will take you through the step-by-step process of bringing this iconic character to life. Whether you're a dedicated cosplayer, a fan of the animated series Rick and Morty, or simply someone seeking a standout costume, this guide is here to help you channel your inner nightmare and create a hauntingly realistic Scary Terry ensemble. So, prepare to delve into the realms of terror as we unravel the secrets behind a truly unforgettable Scary Terry costume!
Scary Terry Costume – Rick and Morty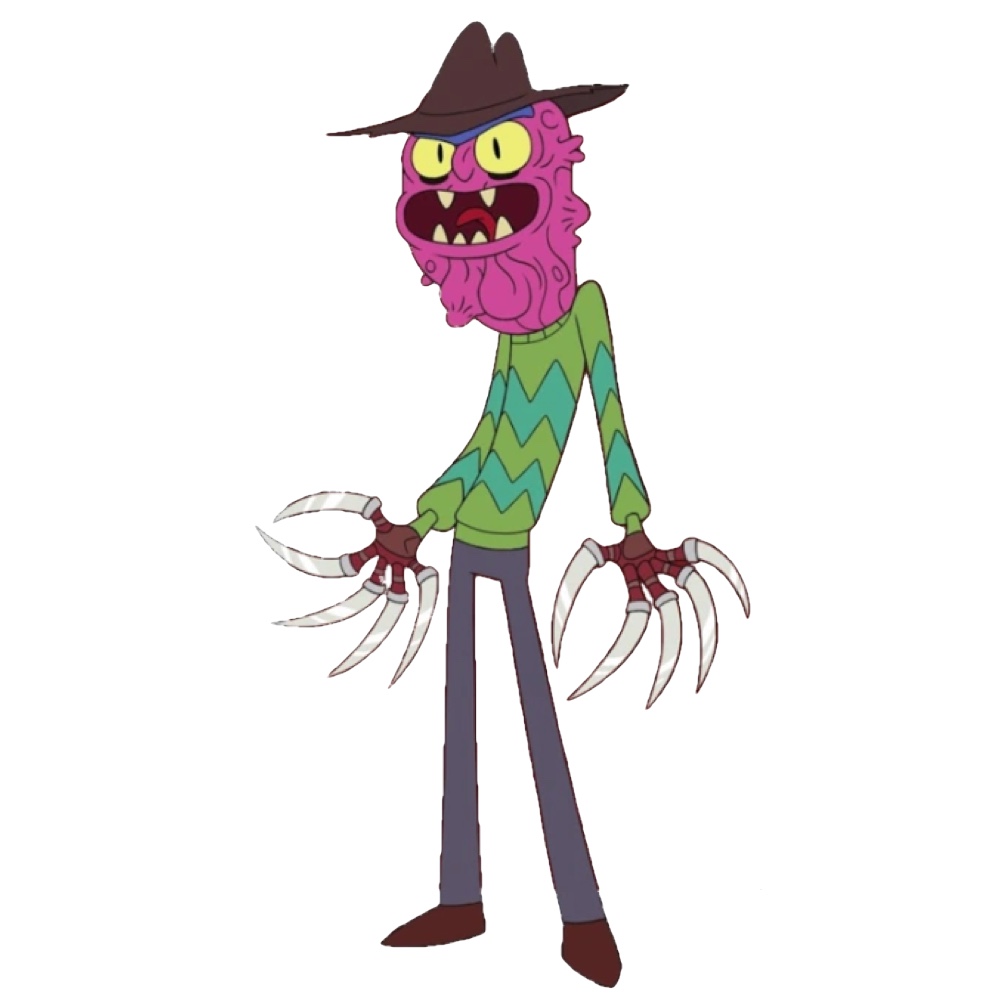 | # | Item | Description |
| --- | --- | --- |
| 1 | Vibrant Green Striped Sweater | Elevate your Scary Terry costume with a vibrant green striped sweater. The bold colors and distinctive pattern capture Scary Terry's edgy and menacing style. The striped design adds visual interest and creates a dynamic look that will make you stand out at any event or party. Embrace the essence of Scary Terry and bring his nightmarish vibes to life. |
| 2 | Dark Grey Pants | Pair your vibrant green sweater with a pair of dark grey pants. The contrasting color creates a visually appealing combination that complements Scary Terry's overall aesthetic. Opt for a comfortable and well-fitted pair of pants that allow for easy movement and add to the overall sleekness of your costume. Embrace the darkness and unleash your inner Scary Terry. |
| 3 | Custom Mask | Add a touch of terror with a custom mask that captures Scary Terry's deformed face. You can recreate his unique appearance by wearing a pink full-coverage mask and adding paper crumbs underneath for a rough texture. Embrace the monstrous side of Scary Terry and make a lasting impression at any gathering or cosplay event. |
| 4 | Brown Fedora Hat | No Scary Terry costume is complete without his signature fedora hat. Add an air of mystery and style with a brown fedora that complements the rest of your outfit. The fedora lends an element of sophistication and adds a touch of old-school charm to your overall look. Embrace Scary Terry's unique fashion sense and unleash your inner horror icon. |
| 5 | Unibrow | Underneath the fedora, Scary Terry proudly sports a menacing unibrow. Emulate this distinct feature by wearing a fake mustache as an improvised unibrow. This adds an extra layer of detail to your costume and helps you capture Scary Terry's unique and intimidating appearance. Let your unibrow speak volumes and make a lasting impression on everyone you encounter. |
| 6 | Red Fingerless Gloves | Complete your Scary Terry ensemble with a pair of red fingerless gloves. These gloves add a touch of fierceness and intensity to your costume, enhancing your overall look and capturing Scary Terry's aggressive nature. The fingerless design allows for ease of movement and adds a practical yet stylish element to your outfit. Embrace the dark side and unleash your inner Scary Terry. |
| 7 | Knife Fingers | No Scary Terry costume is complete without his iconic knife fingers. Add a terrifying touch to your outfit by wearing a pair of gloves with sharp knife fingers. These accessories capture Scary Terry's lethal and fearsome presence, making you the nightmare of anyone who crosses your path. Unleash your inner monster and embrace the horror that Scary Terry embodies. |
| 8 | Brown Loafers | Complete your Scary Terry look with a pair of brown loafers. These versatile and stylish footwear options add a touch of sophistication to your costume, complementing the overall aesthetic of Scary Terry. Choose a pair of loafers that provide both style and comfort, allowing you to embrace Scary Terry's menacing presence with confidence. Step into the darkness and let your shoes leave an impression. |
| 9 | Fangs | Stay in character and perfect your Scary Terry persona with a pair of fake fangs. These accessories add a touch of menace and danger to your overall look, allowing you to embody the terrifying presence of Scary Terry. Choose fangs that fit comfortably and securely, ensuring that you can confidently showcase your sharp and menacing teeth. Let your fangs be the final touch that completes your transformation into Scary Terry. |
Scary Terry Overview
Scary Terry, a fan-favorite character from the animated series Rick and Morty, is a fearsome dream-haunting entity that embodies every nightmare you've ever had. With his intimidating presence and unique quirks, Scary Terry has become an iconic figure in pop culture. Known for his fiery red eyes, razor-sharp claws, and trademark torn-up sweater, Scary Terry exudes an aura of terror that is as memorable as it is unsettling. His relentless pursuit of scaring and tormenting others is matched only by his catchphrase, "You can run, but you can't hide, b*tch!" Creating a Scary Terry costume requires meticulous attention to detail, capturing the essence of his nightmarish appearance while showcasing his trademark style. So, gear up and prepare to immerse yourself in the horrifying world of Scary Terry as we guide you through the process of bringing this bone-chilling character to life!
Check out more TV show costume ideas here.