Welcome to the ultimate guide on crafting a hilariously endearing Mr Poopybutthole costume! In this comprehensive tutorial, we will take you through the step-by-step process of bringing this lovable character to life. Whether you're a dedicated cosplayer, a fan of the animated series Rick and Morty, or simply someone looking to spread joy and laughter, this guide is here to help you embody the essence of Mr Poopybutthole. So, get ready for a delightfully wacky adventure as we dive into the world of crafting a remarkable Mr Poopybutthole costume that will leave everyone smiling!
Mr Poopybutthole Costume – Rick and Morty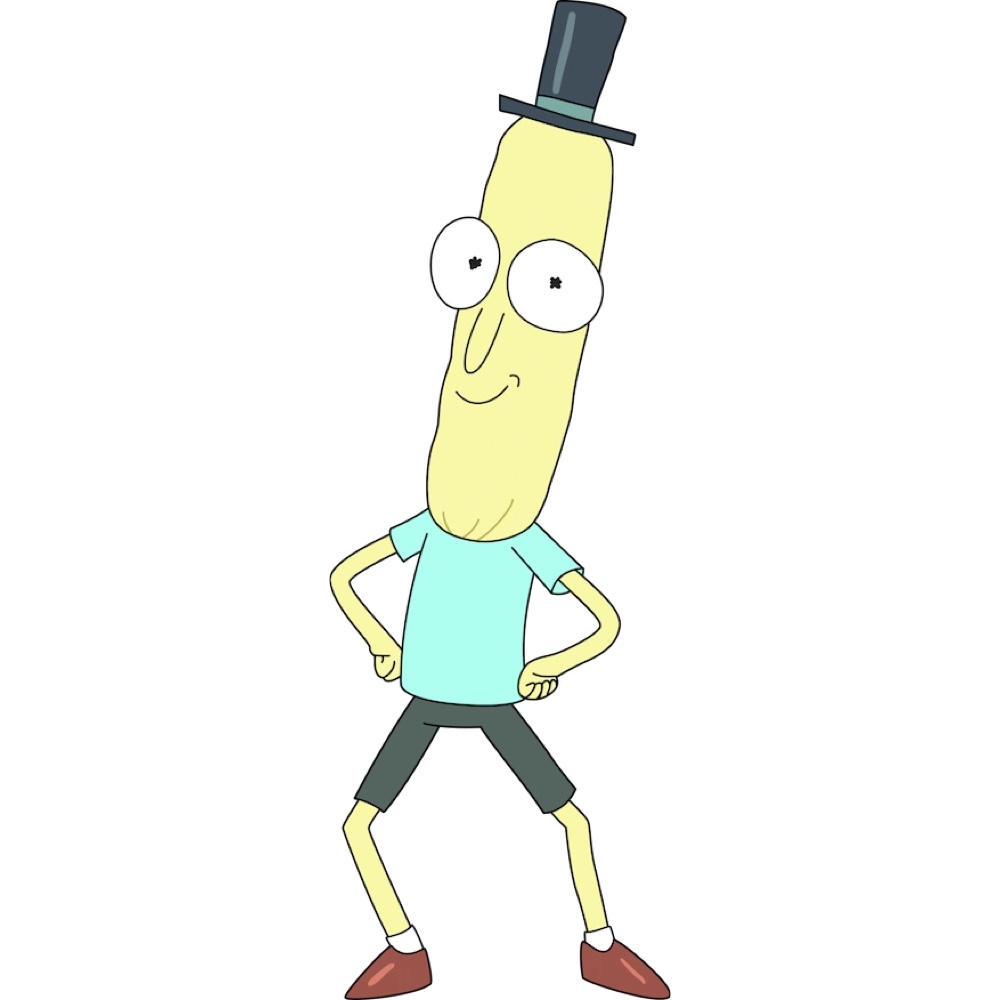 | # | Item | Description |
| --- | --- | --- |
| 1 | Yellow Poster Paper | Create Noob-Noob's iconic elongated head using yellow poster paper. Ensure the paper is large enough to fit your head comfortably. Cut out eye holes and draw a nose and mouth to capture Noob-Noob's distinct facial features. Embrace the quirky charm of Noob-Noob and bring this beloved character to life. |
| 2 | Black Top Hat | Add a touch of sophistication to your Noob-Noob costume with a black top hat. Place the yellow paper roll on your head and top it off with the sleek and stylish black top hat. This combination perfectly captures Noob-Noob's dapper appearance and elevates your overall look. Embrace Noob-Noob's debonair charm and show off your impeccable style. |
| 3 | Yellow Body Paint | Add a vibrant touch to your Noob-Noob costume by applying yellow body paint to your arms and legs. This adds a pop of color and brings Noob-Noob's character to life. Ensure the paint is evenly applied and allow it to set and dry. Embrace the vibrant spirit of Noob-Noob and become a walking work of art. |
| 4 | Light Blue Shirt | Cop a light blue fitted shirt to complete your Noob-Noob costume. The light blue color perfectly captures Noob-Noob's cheerful and optimistic personality. Choose a well-fitted shirt that complements your body shape and adds to the overall clean and polished look of your costume. Embrace Noob-Noob's charm and spread positivity wherever you go. |
| 5 | Grey Shorts | Pair your light blue shirt with a comfortable pair of grey shorts. The neutral grey color complements the light blue shirt and creates a cohesive and stylish look. Opt for shorts that provide both comfort and flexibility, allowing you to move freely and embody Noob-Noob's energetic and lively nature. Embrace the casual yet cool vibes of Noob-Noob and enjoy maximum comfort in your costume. |
| 6 | Burgundy Shoes | Complete your Noob-Noob look with a pair of burgundy dress shoes. These stylish and elegant shoes add a touch of sophistication to your costume and perfectly complement the overall color scheme. Choose a pair of shoes that provide both style and comfort, allowing you to embrace Noob-Noob's polished appearance with confidence. Step into the spotlight and showcase your impeccable fashion sense. |
| 7 | White Ankle Socks | Complete your Noob-Noob ensemble with a pair of white ankle socks. These simple yet essential accessories add the finishing touch to your costume, ensuring that every detail is perfectly executed. Choose comfortable and breathable socks that keep your feet feeling fresh throughout your adventures as Noob-Noob. Embrace Noob-Noob's attention to detail and show off your impeccable style from head to toe. |
Mr Poopybutthole Overview
Mr. Poopybutthole, a beloved character from the animated series Rick and Morty, has charmed audiences with his peculiar appearance and infectious positivity. Despite his unusual name, Mr. Poopybutthole is a friendly and supportive character who always manages to find a silver lining in any situation. With his bright yellow complexion, tall stature, and distinctive top hat and cane, Mr. Poopybutthole stands out as an iconic figure in the Rick and Morty universe. Whether it's his heartwarming catchphrase, "Ooh wee!" or his unwavering resilience, Mr. Poopybutthole has captured the hearts of fans around the world. Creating a Mr. Poopybutthole costume allows you to embody his whimsical charm and spread joy wherever you go. So, let's embark on this joyful journey and learn how to bring Mr. Poopybutthole to life in all his quirky glory!
Check out more TV show costume ideas here.