Step into the enchanting world of "Peanuts" with our DIY guide on creating a Schroeder costume. Schroeder, the musical prodigy known for his unwavering love of Beethoven and his ever-present piano, is a cherished character from Charles M. Schulz's timeless comic strip. Whether you're gearing up for Halloween, a themed event, or simply want to embody the essence of this classical character, our guide will help you craft a costume that's both harmonious and endearing.
Schroeder Costume – Peanuts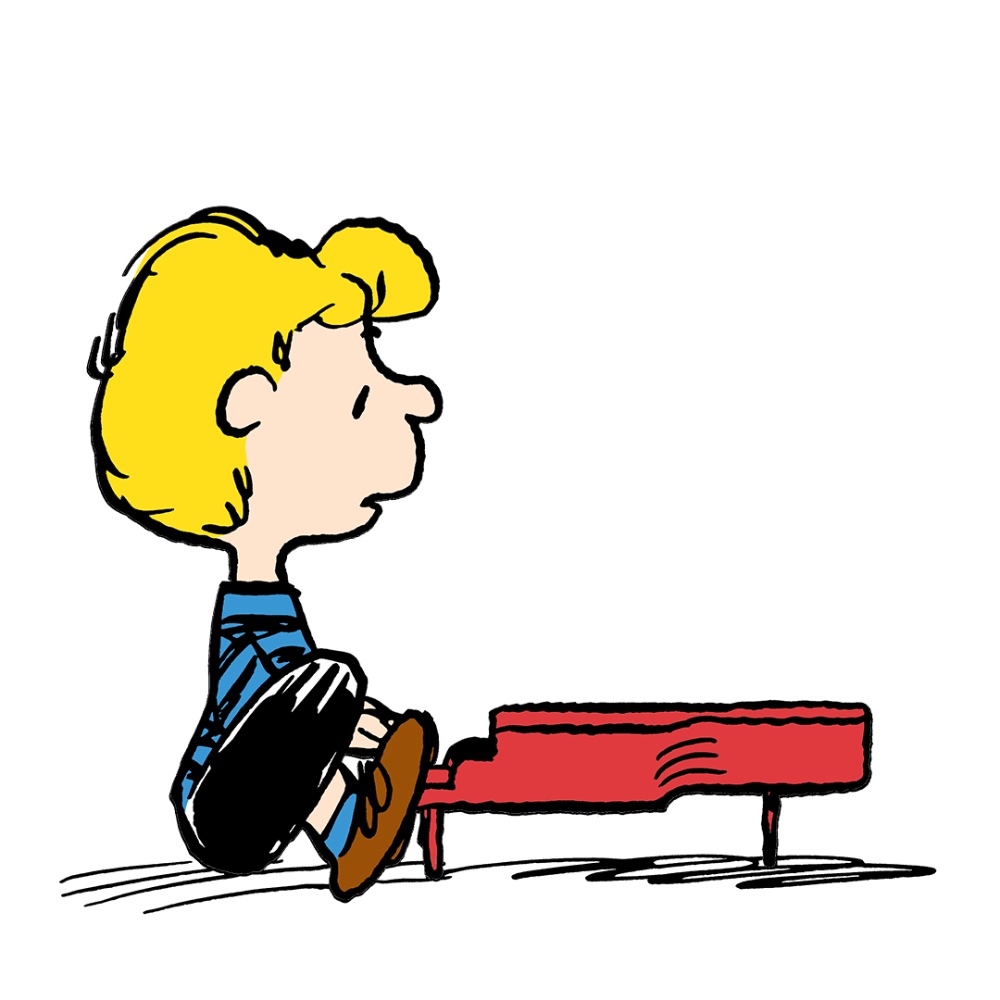 | # | Item | Description |
| --- | --- | --- |
| 1 | Striped Shirt | Begin your vibrant look with this captivating purple striped shirt. |
| 2 | Shorts | These shorts perfectly complete the ensemble for your costume. |
| 3 | Purple Socks | Elevate your outfit with socks that harmonize with your shirt. |
| 4 | Brown Shoes | Complete your look with these stylish brown shoes. |
| 5 | Blonde Wig | Add the finishing touch to your costume with a cool blonde wig. |
| 6 | Toy Piano | For an authentic touch, carry a toy piano along with your costume. |
Schroeder Overview
Schroeder is a key character in Charles M. Schulz's iconic comic strip, "Peanuts." Despite his young age, Schroeder possesses a profound passion for classical music, particularly Ludwig van Beethoven. His most distinguishing feature is his unwavering dedication to his toy piano, which he plays with incredible skill and devotion.
With his musical talents and serious demeanor, Schroeder often stands out from the other members of the "Peanuts" gang. He's known for his ability to completely immerse himself in his music, a trait that Schulz used to humorously explore themes of dedication and obsession. Schroeder's unwavering commitment to his beloved Beethoven often becomes a source of both amusement and admiration.
Schroeder's wardrobe is simple yet iconic. He is typically seen wearing a red shirt with black shorts and saddle shoes. His most cherished possession, the toy piano, is never far from his side, and he can often be found perched on the small piano bench, lost in the melodies of Beethoven's compositions.
One of the recurring themes associated with Schroeder is his interactions with Lucy, another "Peanuts" character who harbors a not-so-subtle crush on him. These interactions, often comical and sometimes touching, add depth to Schroeder's character and highlight his steadfast commitment to his music.
Dressing up as Schroeder allows you to embrace the spirit of this musical prodigy, a character celebrated for his dedication, individuality, and unwavering love for the classics. In this DIY guide, we'll take you through the steps to create a Schroeder costume that captures the essence of this beloved character and transports you into the world of "Peanuts."
So, let's embark on this creative journey together and transform into Schroeder, the young musician who finds harmony in the delightful world of "Peanuts."
Check out more Peanuts costume ideas here.