Are you ready to step into the high-stakes world of "Squid Game"? If you've been captivated by the intense survival drama and want to embody the main character, Seong Gi-Hun, then you've come to the right place. In this guide, we'll take you through the steps to create an authentic Seong Gi-Hun costume that will transport you to the nerve-wracking games of the hit series.
Seong Gi-Hun Costume – Squid Game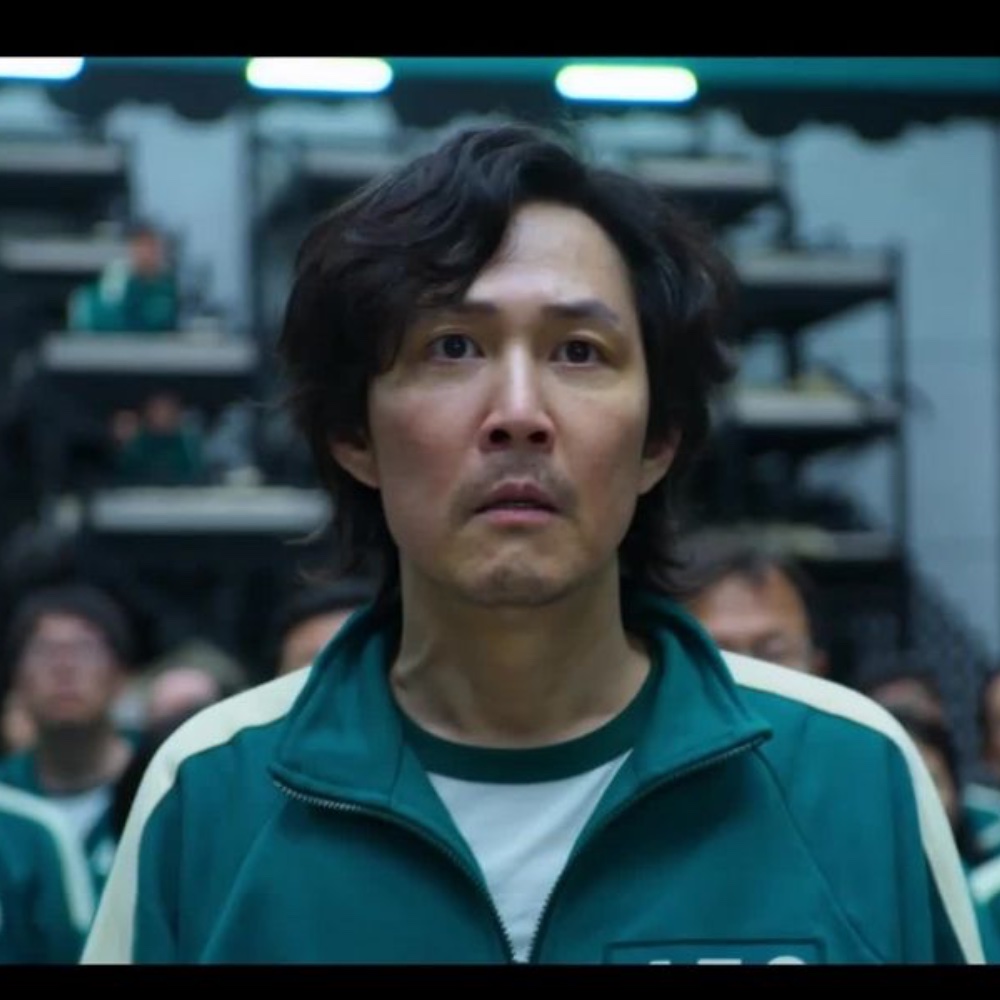 | | |
| --- | --- |
| Black Shaggy Wig | Seong Gi-Hun undergoes a significant transformation in the series, and his disheveled black hair becomes a key part of his appearance. Wearing this wig helps you closely replicate his hairstyle and adds authenticity to your costume. |
| Squid Game 456 Jacket and Pants | The 456 tracksuit, marked with the number "456" on both the jacket and pants, is Gi-Hun's primary outfit throughout the series. This tracksuit is a signature element of his appearance and is essential for an accurate portrayal of the character. |
| 456 T-Shirt | Underneath the tracksuit, Gi-Hun wears a T-shirt with the same "456" design on the chest. The T-shirt complements the tracksuit and completes the costume. |
| Fake Blood | Gi-Hun's character goes through intense and challenging situations in "Squid Game." Fake blood is a crucial accessory to replicate some of the character's experiences and the emotional journey he undergoes. |
| Bruise Wheel | In the series, Gi-Hun sustains various injuries and bruises as part of the games. A bruise wheel is essential for creating realistic bruises and marks on your skin to reflect the character's physical struggles. |
| White Slip Ons | Gi-Hun's choice of footwear includes simple white slip-on shoes. These shoes are a practical yet distinctive part of his look and are necessary to achieve his overall appearance. |
Seong Gi-Hun Overview
Seong Gi-Hun is the central character of the South Korean series "Squid Game." He begins the series as a down-and-out man, drowning in debt and struggling to provide for his daughter. Gi-Hun's life takes a dramatic turn when he's offered the chance to participate in a mysterious and deadly competition, the "Squid Game," in exchange for a massive cash prize.
As the series unfolds, Gi-Hun's character experiences significant growth and transformation. He evolves from a desperate and morally conflicted individual into a determined and resourceful contestant. Gi-Hun's journey is a rollercoaster of emotions, filled with moments of despair, camaraderie, and intense competition.
To embody Seong Gi-Hun's character in your costume, you'll need to capture his distinctive look from the series. This includes his unique tracksuit and sneakers, which are the signature attire of the contestants in the "Squid Game." Additionally, you'll want to replicate his determined and focused demeanor, making you feel like you're ready to take on the challenges of the game.
Check out more Squid Game costume ideas here.