Are you a fan of the intense and suspenseful series, "Squid Game"? Do you want to immerse yourself in the world of the fearless Kang Sae-Byeok? If so, you've come to the right place. In this guide, we'll take you through the steps to create an authentic Kang Sae-Byeok costume, allowing you to step into the shoes of this courageous and determined character.
Kang Sae-Byeok Costume – Squid Game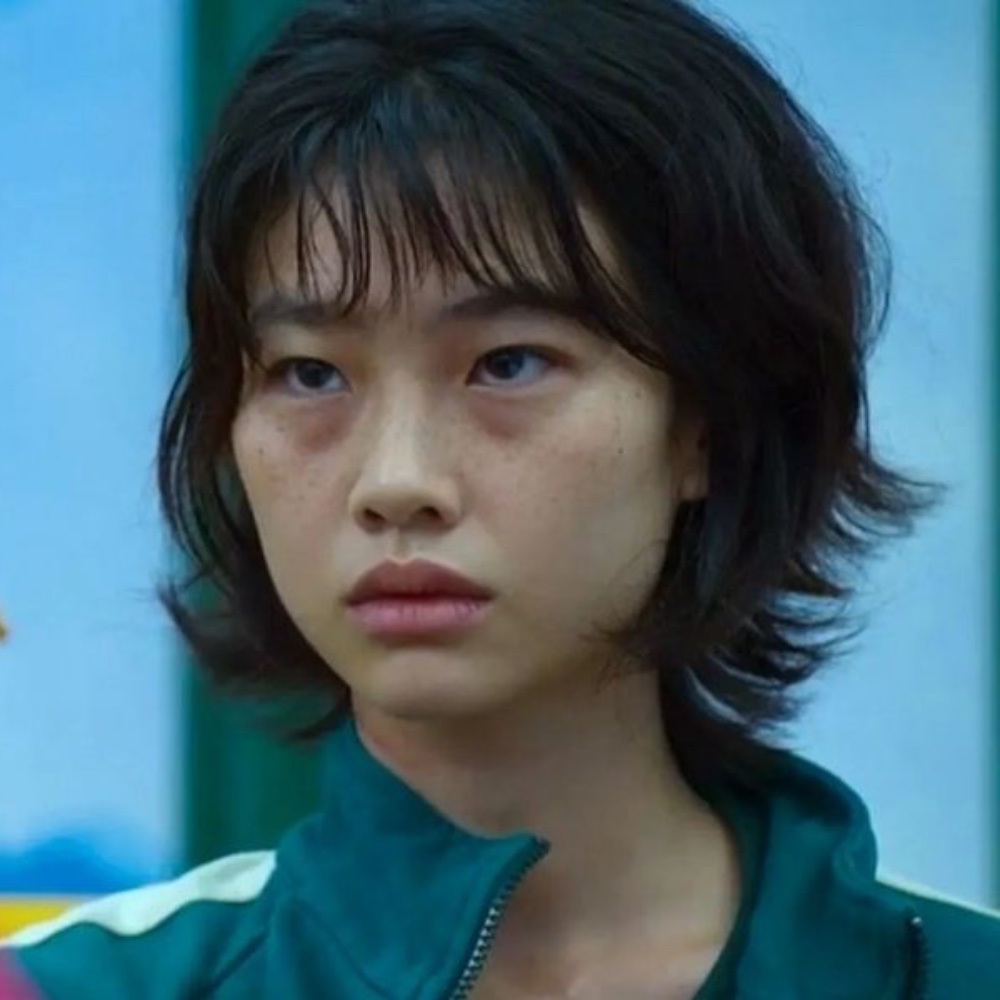 | | |
| --- | --- |
| Black Wavy Bob Wig | Kang Sae-Byeok is known for her short black wavy bob hairstyle. Wearing this wig is crucial to replicate her signature look and make you instantly recognizable as the character. |
| Squid Game 067 Jacket and Pants | The 067 tracksuit, marked with the number "067" on both the jacket and pants, is Kang Sae-Byeok's primary outfit in the series. This tracksuit is a signature element of her appearance and is essential for an accurate portrayal of the character. |
| Squid Game 067 T-Shirt | Underneath the tracksuit, Kang Sae-Byeok wears a T-shirt with the same "067" design on the chest. The T-shirt complements the tracksuit and completes the costume. |
| Prop Knife | A prop knife is an essential accessory for Kang Sae-Byeok's costume. It symbolizes her character's role and is a crucial part of her storyline within the series. |
| White Slip Ons | Kang Sae-Byeok's choice of footwear includes simple white slip-on shoes. These shoes are a practical yet distinctive part of her look and are necessary to achieve her overall appearance. |
Kang Sae-Byeok Overview
Kang Sae-Byeok is a central character in the South Korean series "Squid Game." She is introduced as a mysterious and resourceful individual who, like the other contestants, is drawn into the deadly competition to escape financial hardship and debt. What sets Kang Sae-Byeok apart is her unwavering determination and her quest to uncover the truth behind the enigmatic games.
Throughout the series, Kang Sae-Byeok's character undergoes significant development. She evolves from a secretive and cautious participant into a key figure in unraveling the dark secrets of the "Squid Game." Her courage, intelligence, and determination make her a standout character in the show, and her distinctive red tracksuit and mask have become iconic symbols of her presence.
To embody Kang Sae-Byeok's character in your costume, you'll need to capture her distinctive look from the series. This includes her bold red tracksuit and her unique mask, which conceals her identity. Additionally, you'll want to replicate her determined and fierce demeanor, making you feel like you're ready to confront the challenges and mysteries of the game.
Check out more Squid Game costume ideas here.