Welcome to "Unraveling the Enigma: A Guide to Creating the Iconic Sherlock Holmes Costume." If you're a fan of the legendary detective and his unparalleled intellect, then you're about to embark on a thrilling journey into the world of Sherlock Holmes. In this comprehensive guide, we will delve into the sartorial realm of Sherlock Holmes, equipping you with the knowledge, tips, and tricks to recreate his distinctive attire. From his signature deerstalker hat to his tailored coat, get ready to step into the shoes of the world's greatest consulting detective.
Sherlock Holmes Costume – Sherlock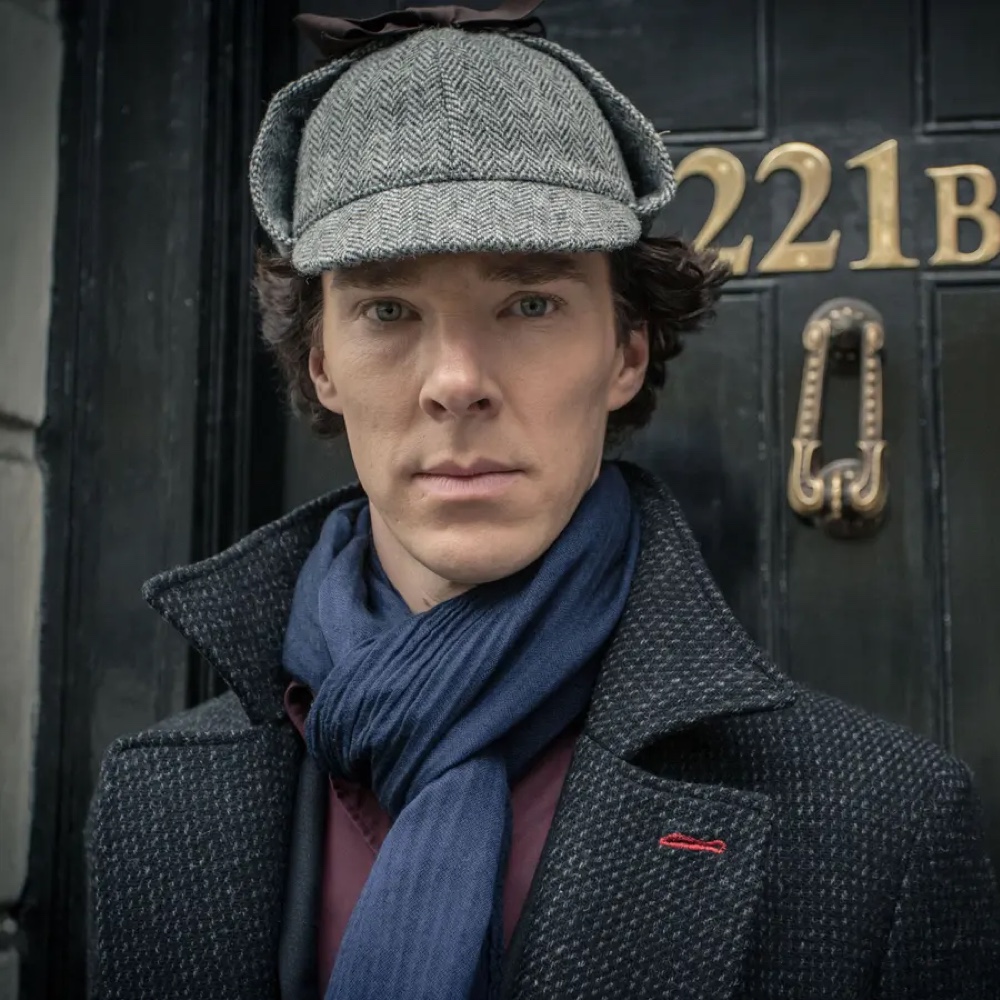 | # | Item | Description |
| --- | --- | --- |
| 1 | Black, wool guards coat | Step into the shoes of Sherlock Holmes with this black, wool guards coat inspired by the BBC series. It adds a modern twist to the classic brown trench coat, combining simplicity, elegance, and practicality. Don't forget the embroidered red buttonhole on the lapel for an authentic touch. |
| 2 | Navy-blue scarf | No Sherlock Holmes ensemble is complete without the iconic navy-blue scarf. Opt for a luxurious cashmere scarf with tasseled ends or a plain blue scarf to capture the essence of the character. |
| 3 | Black, two-button jacket | To achieve a Sherlock Holmes-inspired look, a black, slim-fit, two-button jacket is essential. If you already have a black, slim-fit suit jacket in your wardrobe, you're one step closer to completing the outfit. |
| 4 | Black dress pants | Add a touch of authenticity to your Sherlock Holmes costume with black, slim-fit, straight dress pants. These pants perfectly complement the overall look and enhance the character's timeless style. |
| 5 | White/ Purple shirt | Capture the essence of Sherlock Holmes by starting with a white, long-sleeve dress shirt. As the series progresses, the character switches to a charming purple shirt. Either choice will help you embody Sherlock's unique style. |
| 6 | Black leather shoes | Pay attention to the details, including Sherlock Holmes' footwear. Opt for black, patent leather shoes with decorative broguing and toecaps, combining a touch of Victorian fashion with a modern twist. |
| 7 | Black Gloves | Complete your Sherlock Holmes attire with a pair of black leather gloves. If preferred, cotton gloves can also be a suitable alternative. |
| 8 | Deerstalking hat | No Sherlock Holmes costume would be complete without the famous deerstalker hat. Channel the detective's iconic look by adding this hat to your ensemble. |
| 9 | Detective Pipe | Emulate Sherlock Holmes' classic style by including a detective pipe as an optional accessory. This detail adds an extra touch of authenticity to your costume. |
| 10 | Pocket Magnifier slide-out | For a modern twist, consider carrying a pocket magnifier slide-out, similar to the one used by Sherlock Holmes. This optional accessory adds a unique element to your costume. |
Sherlock Holmes Overview
Sherlock Holmes is an enigmatic and complex character, renowned for his sharp intellect, acute observation skills, and unmatched deductive reasoning. Created by Sir Arthur Conan Doyle, Holmes has captivated audiences for over a century with his insatiable thirst for solving mysteries and his uncanny ability to uncover the truth.
When it comes to fashion, Sherlock Holmes has become synonymous with a distinct style that reflects his unique persona. The focal point of his wardrobe is undoubtedly the iconic deerstalker hat, which has become synonymous with detective work and has been immortalized as an emblem of Sherlockian style. The deerstalker, with its flaps and earflaps, not only provides practicality for Holmes during his outdoor adventures but has also become a symbol of his detective prowess.
To complement the deerstalker, Holmes is often seen sporting a tailored coat, typically a long overcoat or a frock coat. These coats exude a sense of timeless elegance, showcasing Holmes' refined taste and attention to detail. The coat is often accompanied by a waistcoat, adding a layer of sophistication to his ensemble.
Sherlock Holmes completes his outfit with a dress shirt, usually in a crisp white or muted color, paired with a tasteful necktie or ascot. In keeping with his sharp eye for detail, Holmes pays careful attention to his accessories, such as a pocket watch, a magnifying glass, and leather gloves, all of which serve practical purposes in his detective work.
Now that we have uncovered the essence of Sherlock Holmes' character and his iconic fashion choices, it's time to embark on the journey of recreating his remarkable costume. From sourcing the right materials to capturing his unique style, this guide will serve as your ultimate companion in bringing Sherlock Holmes to life. Get ready to unlock the secrets of his wardrobe and embrace the spirit of deduction as we delve into the world of Sherlockian fashion.
Check out more TV show costume ideas here.