Welcome to our comprehensive guide on bringing the Silver Surfer to life through an incredible costume. As a cosmic and enigmatic character from the Marvel universe, the Silver Surfer possesses a unique and mesmerizing appearance that captivates fans of all ages. In this guide, we will take you through the essential elements and steps needed to craft a remarkable Silver Surfer costume that pays homage to this iconic cosmic entity. Get ready to embark on a cosmic journey of creativity and transformation!
Silver Surfer Costume – Fantastic Four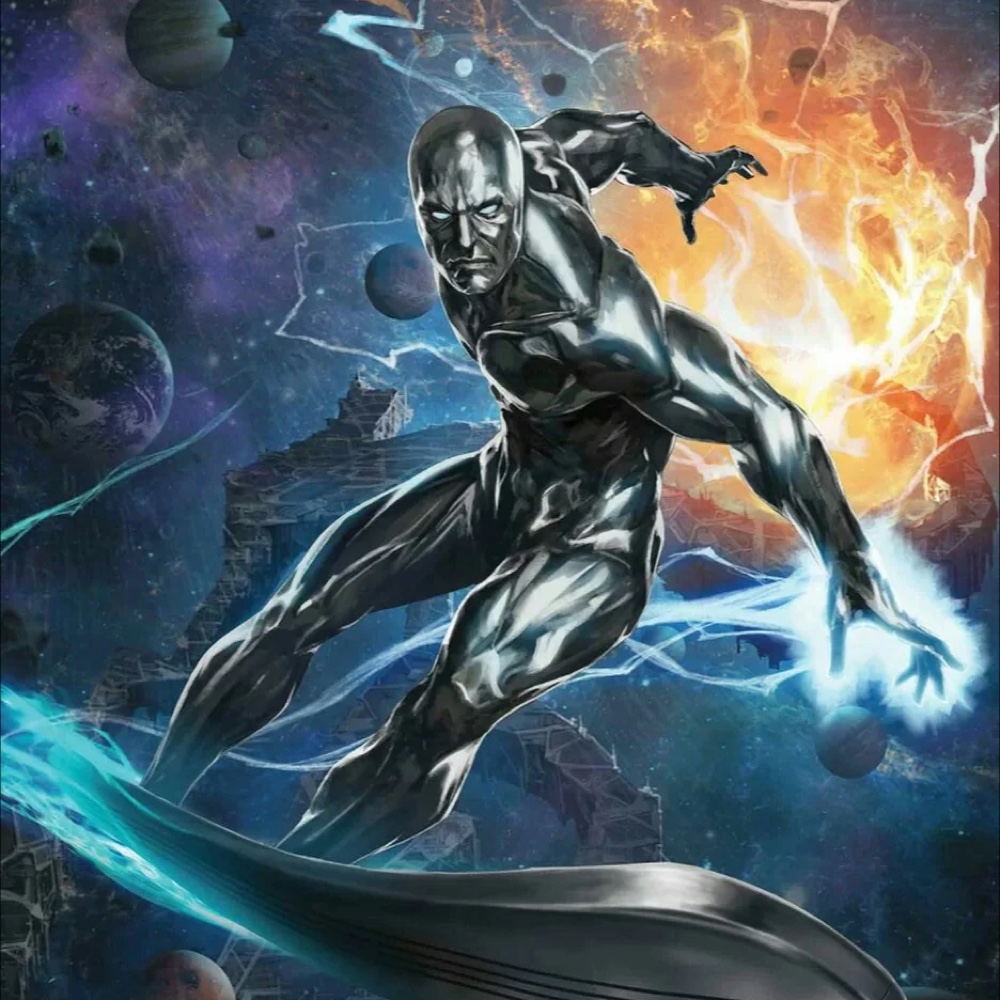 | # | Item | Description |
| --- | --- | --- |
| 1 | Sleek Silver Bodysuit | Capture the essence of the Silver Surfer's metallic form with this mesmerizing silver bodysuit crafted from high-quality spandex. |
| 2 | Futuristic Silver Footwear | While the Silver Surfer himself doesn't require footwear, these striking silver shoes complement the overall look, providing comfort and a touch of futuristic style. |
| 3 | Shimmering Metallic Face Paint | Complete your transformation into the Silver Surfer by applying this captivating metallic silver face paint, accentuating your cosmic allure. |
| 4 | Raw Wood Skimboard | Construct a magnificent surfboard reminiscent of the Silver Surfer's cosmic travels using this durable raw wood skimboard as your foundation. |
| 5 | Glistening Metallic Acrylic Paint | Add a touch of brilliance to your skimboard creation with this radiant metallic silver acrylic paint, capturing the essence of the Silver Surfer's shimmering surfboard. |
Silver Surfer Overview
The Silver Surfer, also known as Norrin Radd, is a powerful and otherworldly being hailing from the planet Zenn-La. Endowed with astonishing cosmic abilities, he was once a herald to the planet-devouring entity known as Galactus. However, upon encountering Earth's heroes and witnessing their unwavering spirit, the Silver Surfer rebelled against his former master, becoming a noble protector of the universe. Adorned in shimmering silver skin, the Silver Surfer soars through space on his iconic surfboard, harnessing the Power Cosmic to explore the cosmos and defend against threats that endanger life itself. With his transcendent presence and deep philosophical wisdom, the Silver Surfer embodies the grandeur and awe-inspiring nature of the cosmos. Join us as we dive into the intricate details of recreating this legendary character's costume, allowing you to embody the essence of the Silver Surfer and shine brilliantly at any event or convention.
Check out more movie costume ideas here.