Welcome to the ultimate guide on creating a remarkable costume inspired by one of the most iconic characters from the wizarding world: Sirius Black. Known for his enigmatic personality and captivating style, Sirius Black has left an indelible mark on the Harry Potter series. In this guide, we will take you through the essential elements and key details needed to bring this beloved character to life with your own Sirius Black costume. Whether you're attending a costume party, cosplay event, or simply looking to channel your inner wizard, this guide will help you recreate the essence of Sirius Black in an authentic and captivating manner.
Sirius Black Costume – Harry Potter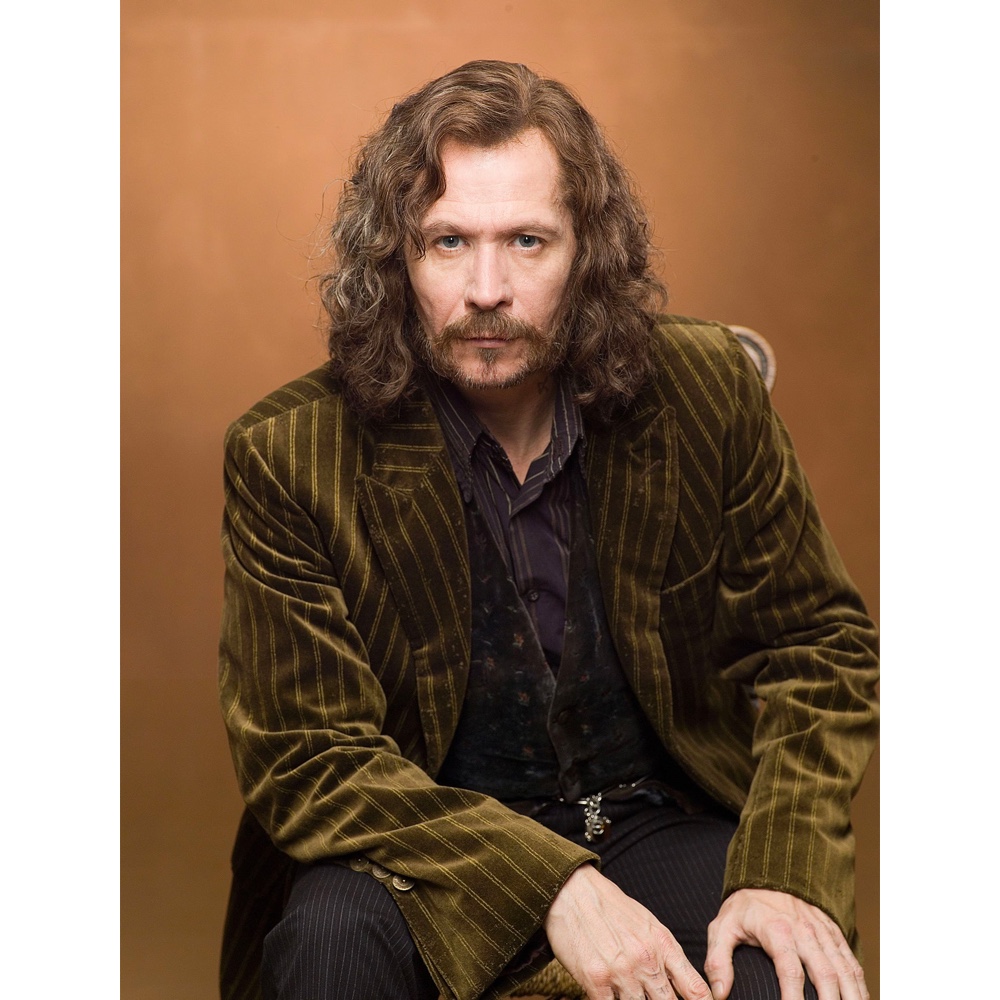 | # | Item | Description |
| --- | --- | --- |
| 1 | Gray Striped Dress Shirt | Elevate your Sirius-inspired costume with a sleek and sophisticated gray-striped dress shirt, adding a touch of refinement to his ensemble. |
| 2 | Black Dress Pants | Embrace a polished and timeless look by pairing the dress shirt with black dress pants, exuding a sense of sophistication and style. |
| 3 | Black Patterned Vest | Add a touch of individuality to your costume with a black patterned vest, reflecting Sirius' unique sense of style. Enhance the look by incorporating a golden chain detail for a dash of elegance. |
| 4 | Green Trench Coat | Make a bold statement by donning a striking green trench coat, capturing Sirius' adventurous spirit and adding an element of intrigue to your costume. |
| 5 | Long Wavy Black Wig | Transform your appearance with a long, wavy black wig, emulating Sirius' distinctive hairstyle. For an authentic touch, don't forget to complete the look with a faux beard. |
| 6 | Wand | No wizard's ensemble is complete without his trusty wand. Embrace the magical essence of Sirius Black by incorporating a wand into your costume. |
Sirius Black Overview
Overview of the Character:
Sirius Black, also known by his infamous nickname "Padfoot," is a complex and intriguing character within the Harry Potter universe. As Harry Potter's godfather and a key figure in the fight against Voldemort, Sirius Black is a prominent member of the Order of the Phoenix. With his rugged charm, rebellious spirit, and deep loyalty, Sirius is a character loved by fans around the world. His signature features include a mysterious aura, long and flowing hair, and a sense of adventure etched into his every move. By delving into the depths of this guide, you will discover the key elements necessary to embody the essence of Sirius Black, allowing you to pay homage to this beloved character and immerse yourself in the magical world of Harry Potter.
Check out more Harry Potter costume ideas here.