Welcome to the guide on creating your very own Space Ghost costume! Space Ghost, the iconic superhero and talk show host, has captivated fans with his unique style and charismatic personality. This guide will walk you through the steps of bringing this beloved character to life and making a memorable impression at any costume event.
Space Ghost Costume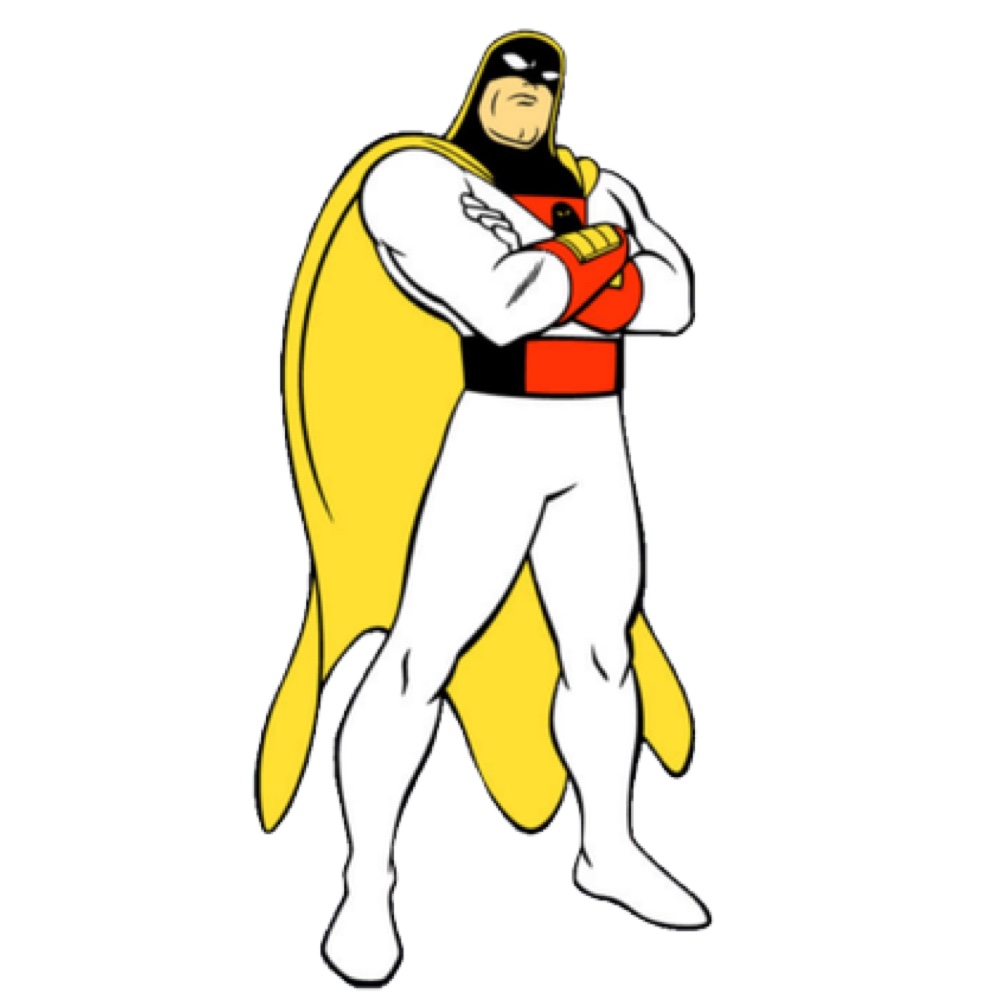 | # | Item | Description |
| --- | --- | --- |
| 1 | White Full Body Suit | Lay the foundation for your superhero ensemble with this sleek and versatile white full body suit, providing a blank canvas for your heroic transformation. |
| 2 | Black Wide Waist Belt | Emphasize your power and strength with this commanding black wide waist belt, serving as a fitting and stylish accessory reminiscent of a power belt, completing your superhero look with a touch of authority. |
| 3 | Red Extra Long Wristbands | Equip yourself with these eye-catching extra-long red wristbands, perfectly suited to function as power bands, adding a vibrant and dynamic element to your superhero persona. |
| 4 | Black 3 Hole Balaclava Face Mask | Channel the iconic visage of Space Ghost by donning this distinct black 3-hole balaclava face mask, allowing you to adjust the mouth area to faithfully replicate the appearance of Space Ghost's face mask, adding an air of mystery and intrigue to your superhero guise. |
| 5 | Yellow Superhero Cape | Soar through the skies and symbolize your heroic endeavors with this magnificent yellow superhero cape, empowering you to transcend boundaries and save the day with style and flair. |
| 6 | Red Sticker Paper | Add intricate and captivating details to your chest and belt by utilizing this red sticker paper, allowing you to personalize and enhance your superhero costume with precision and creativity. |
| 7 | Yellow Stickers | Customize your wristbands with these vibrant yellow stickers, providing the perfect medium to add intricate and eye-catching details, showcasing your attention to detail and enhancing the visual impact of your superhero ensemble. |
| 8 | Black Permanent Marker | Harness your artistic talents and draw your own unique chest insignia using this reliable black permanent marker, allowing you to create a distinctive symbol that represents your heroic identity, adding a personal touch to your superhero costume. |
Space Ghost Overview
Space Ghost is a beloved superhero and talk show host, known for his iconic appearance and quick wit. Originally created as a superhero character in the 1960s, Space Ghost became widely recognized for his own animated talk show, "Space Ghost Coast to Coast," which aired in the 1990s. This overview will provide you with a glimpse into the world of Space Ghost and offer insights on how to create your own Space Ghost costume.
Space Ghost's signature look consists of a sleek white jumpsuit with black accents. Start by finding a white jumpsuit or bodysuit as the foundation of your costume. Look for one with long sleeves and a zip-up front for an authentic look. Use black fabric or adhesive tape to create the distinctive black bands around the cuffs, collar, and waist of the jumpsuit.
To recreate Space Ghost's mask, you can either purchase a pre-made mask or make one yourself. The mask should cover your entire face and be white with large cut-outs for the eyes and a defined shape for the jawline. Attach the mask securely to your head using elastic or straps.
Space Ghost is often depicted with a yellow utility belt around his waist. Look for a wide yellow belt with a prominent buckle to wear over your jumpsuit. You can also add a few pouches or compartments to the belt for a more authentic appearance.
To complete the costume, consider adding a pair of white gloves and white boots. Look for gloves that reach up to your wrists and boots that are knee-high or slightly below the knee. Both should be white to match the jumpsuit.
Once your costume is complete, you can channel the charismatic and witty persona of Space Ghost. Whether you're attending a comic convention, a themed party, or simply embracing your love for this classic character, your Space Ghost costume will undoubtedly make a memorable impression. Get ready to take on the role of a superhero talk show host and venture into the depths of space with style and charm.
Check out more TV show costume ideas here.