Introducing the ultimate guide to creating your own Four Arms costume! Step into the shoes of the mighty Ben Tennyson and bring to life the powerful alien form known as Four Arms. Whether you're a fan of the Ben 10 series or seeking an exciting cosplay project, this guide will provide you with all the information and inspiration you need to craft an impressive Four Arms costume.
Four Arms Costume – Ben 10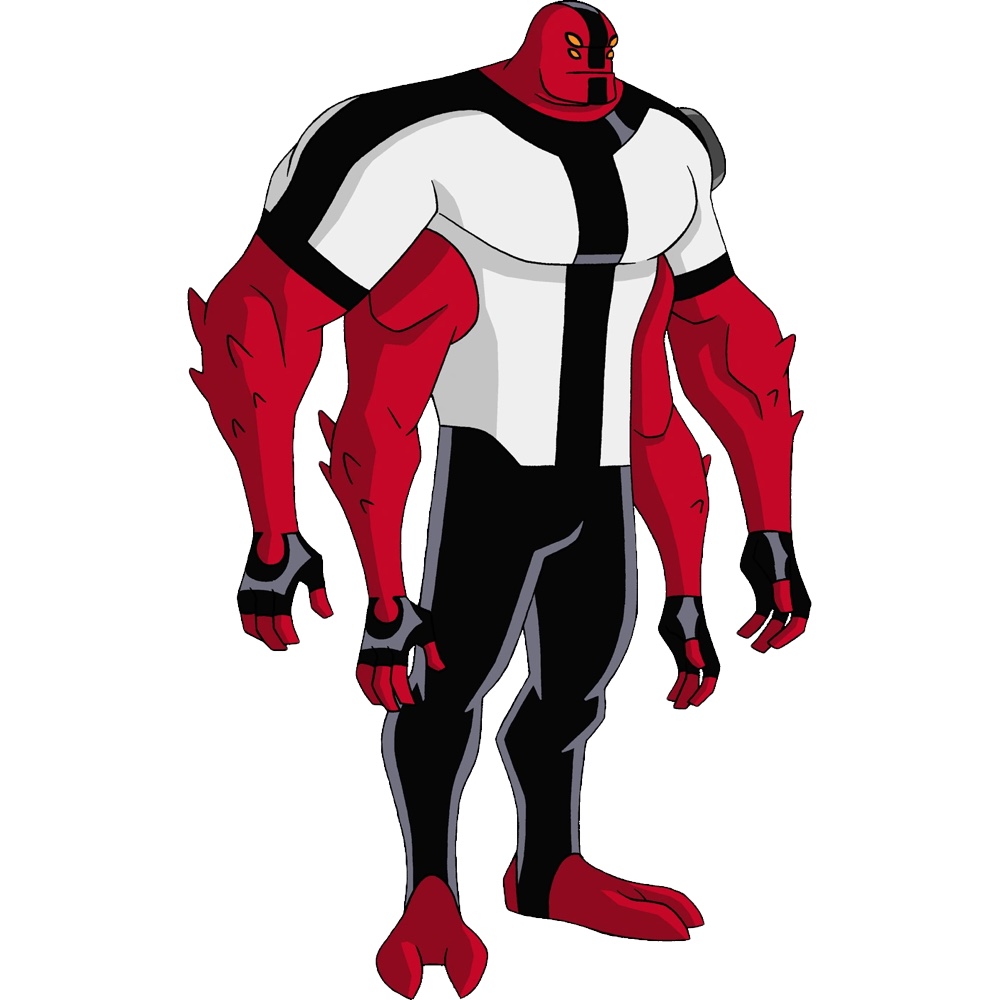 | # | Item | Description |
| --- | --- | --- |
| 1 | Fake Muscle Shirt Suit | Enhance your physical presence with this realistic fake muscle shirt suit, giving you the appearance of powerful muscles. |
| 2 | White T-Shirt | Slip on this white t-shirt over your augmented physique, allowing your bulging form to take center stage and impress onlookers. |
| 3 | Red Arm Sleeves | Embrace the fiery red color of your character by wearing these vibrant red arm sleeves, adding an extra touch of authenticity to your costume. |
| 4 | Black Stretch Pant | Pair your white top with these sleek black stretch pants, providing comfort and flexibility for all your heroic moves. |
| 5 | Red 3 Hole Balaclava Mask | Transform your face with this striking 3-hole red balaclava mask, complete with additional smaller eyes beneath your regular ones, capturing the essence of your character's unique features. |
| 6 | Black Half Finger Gloves | Opt for these black half-finger gloves, offering improved grip and dexterity to assist you with your heavy lifting and agile maneuvers. |
| 7 | Fiber Fill | Utilize these fiber fillers to stuff your extra red arms, ensuring they appear robust and powerful, complementing the rest of your costume. |
| 8 | Black Gloves | Secure these black glove attachments to your additional arms, providing a seamless integration and enhancing the realism of your costume. |
| 9 | Red Shoes | Step into action with these eye-catching red shoes, giving the illusion of vibrant red feet, perfectly aligning with your character's appearance. |
| 10 | Black Gaffer Tape | Employ this precise black gaffer tape to add the essential black lining to your shirt, head mask, and feet, achieving the desired visual impact and accuracy. |
| 11 | Red Body Paint | Apply this vibrant red body paint to your fingers and the fingers of your extra arms, ensuring a cohesive and captivating look from head to toe. |
| 12 | Omnitrix Patch | Stitch on this special Omnitrix patch onto the black lining of your left shoulder, symbolizing your connection to extraordinary powers and completing the finishing touch of your costume. |
Check out more TV show costume ideas here.