Step into the thrilling world of the hit Netflix series "Squid Game" and embark on a journey to recreate the iconic costumes of the players. From the haunting red jumpsuits to the enigmatic masks, the Squid Game Player costume has captivated audiences worldwide. In this comprehensive guide, we will delve into the meticulous process of crafting an authentic Squid Game Player costume, immersing ourselves in the suspenseful atmosphere of the deadly game. Whether you're attending a cosplay event or simply want to pay homage to this gripping series, this guide will equip you with the knowledge and techniques to bring the intensity and mystique of the Squid Game to life.
Squid Game Player Costume – Squid Game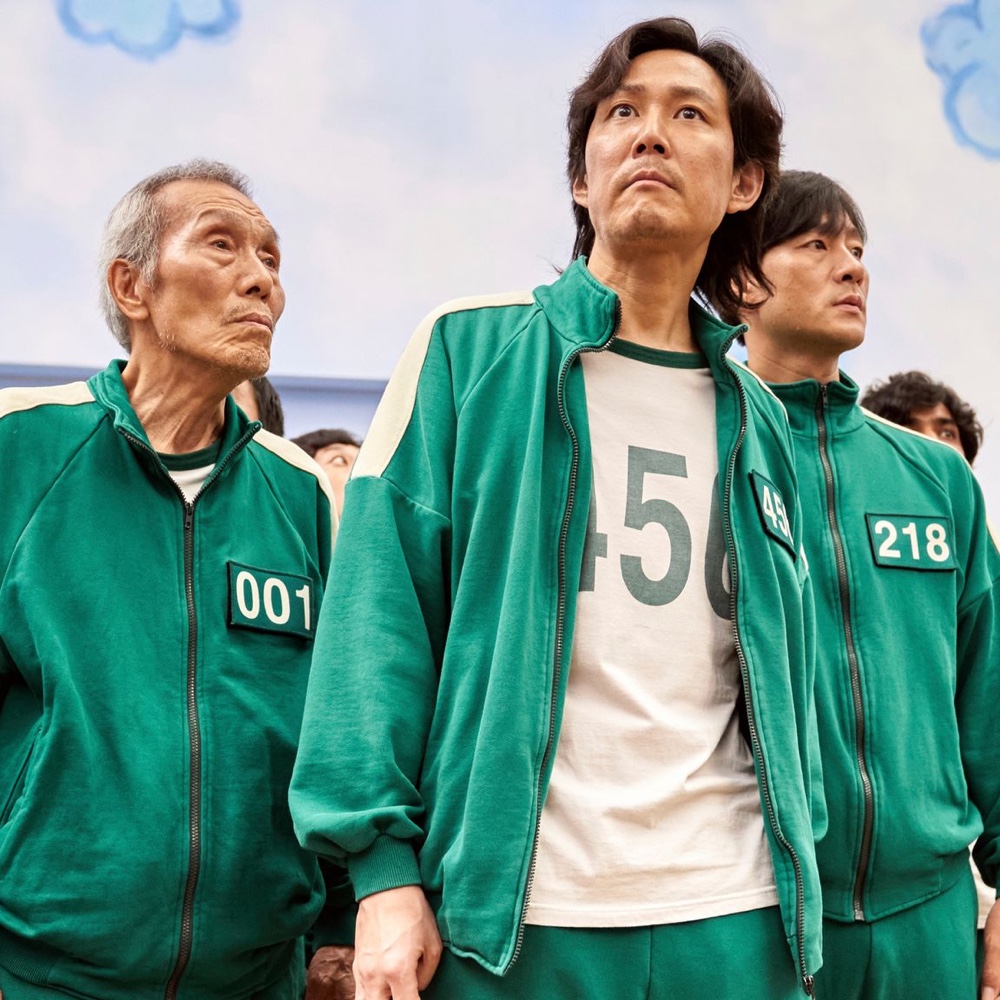 | # | Item | Description |
| --- | --- | --- |
| 1 | White Shirt | Enhance your style with the Waveflower T-Shirt, a premium choice for leisure and training. Wear this comfortable white shirt underneath the jacket to complete your look. |
| 2 | Green Tracksuit | Elevate your attire with the Green Tracksuit, a perfect match for your energetic vibes. The set includes a stylish track jacket and pants in matching green. Complete your costume with this trendy tracksuit. |
| 3 | Green Jacket | For another jacket option, consider the Green Jacket. Its lightweight and breathable design makes it perfect for various occasions. Add this stylish jacket to your costume collection. |
| 4 | Pants | Complement your outfit with these comfortable and stylish pants. They perfectly match the overall costume theme and ensure a fashionable look. Pair it off with these pants. |
| 5 | Full Costume | Embrace the complete Squid Game experience with this full costume set. It includes all the essential elements needed to replicate the iconic look from the series. You can also choose this full Squid Game set costume. |
| 6 | Number Sticker | Add a personal touch to your costume by customizing it with these white vinyl number stickers. Stick your chosen number on the chest to make your costume more unique and identifiable. Add your chosen number on the chest with these stickers. |
| 7 | Slip-Ons | Complete your Squid Game costume by wearing these stylish slip-ons. These canvas shoes provide comfort and match the overall theme perfectly. Then complete the costume by wearing these shoes. |
Squid Game Player Overview
The Squid Game Player is a central character in the gripping Netflix series "Squid Game." Drawn into a secretive and high-stakes competition, these individuals find themselves locked in a desperate battle for survival. Each player wears a distinctive red jumpsuit adorned with a player number and a uniquely designed mask, concealing their true identities. The character embodies a mix of desperation, determination, and resilience as they navigate treacherous games with life-or-death consequences. With their haunting appearance, the Squid Game Players have become an iconic symbol of the series. By crafting a faithful Squid Game Player costume, you can embody the intense atmosphere and join the ranks of those risking everything to compete in the sinister Squid Game. Prepare yourself for a thrilling adventure as we delve into the details of their attire, enabling you to channel the spirit of the Squid Game Player and make a lasting impression.
Check out more TV show costume ideas here.