Welcome to our comprehensive guide on creating a remarkable Pepper costume from the popular TV series American Horror Story. If you're a fan of the show and want to pay homage to one of its most unforgettable characters, you've come to the right place. In this guide, we'll walk you through the steps to bring Pepper to life, ensuring that every detail of your costume captures the essence of this unique and beloved character. So, let's dive in and embark on a thrilling journey of transformation!
Pepper Costume – American Horror Story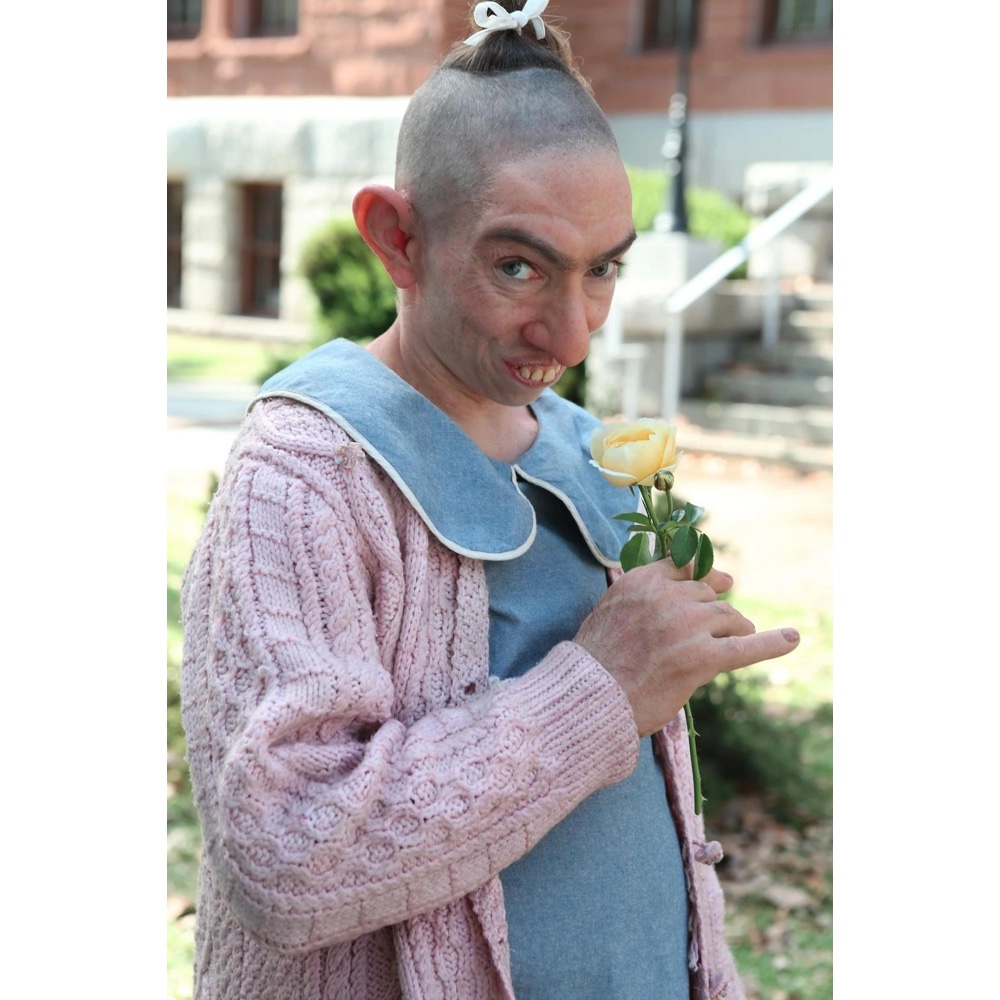 | # | Item | Description |
| --- | --- | --- |
| 1 | Light Blue Dress | Elevate your Pepper outfit with a beautiful light blue dress. This dress serves as the foundation for your costume, providing a stylish and fitting base. Start your Pepper outfit with a simple light blue dress. |
| 2 | Light Blue Peter Pan Collar | Add a touch of cuteness and innocence to your costume with a light blue Peter Pan collar. This charming accessory completes the look and adds an extra layer of authenticity. Add a cutesy and innocent look with a light blue Peter Pan collar. |
| 3 | Pink Knit Cardigan | Stay cozy and stylish with a pink knit cardigan. This pastel-colored cardigan not only keeps you warm but also adds a touch of charm to your Pepper costume. Stick to pastels and keep warm in a pink knit cardigan. |
| 4 | White Canvas Sneakers | Complete your Pepper ensemble with a classic pair of white canvas sneakers. These versatile and timeless shoes perfectly complement the overall look and provide comfort throughout your Halloween adventure. You can never go wrong with a pair of white canvas sneakers. |
| 5 | Mask | Achieve an eerie resemblance to Pepper with this high-quality mask. The realistic details and craftsmanship will make you the center of attention at any Halloween party. Look eerily like Pepper with this mask. |
| 6 | Beige Socks | Keep your feet cozy and comfortable with a pair of beige knit socks. These socks are not only practical but also add a subtle touch of warmth and authenticity to your Pepper costume. Keep your feet warm in a pair of beige knit socks. |
Pepper Overview
Pepper, portrayed by Naomi Grossman, is a fascinating and endearing character from American Horror Story. She first appeared in the "Asylum" season and later returned in "Freak Show." Pepper is a microcephalic woman with distinct facial features, making her appearance instantly recognizable. Despite her physical differences, Pepper possesses a kind and gentle soul, radiating innocence and vulnerability. Known for her loyalty and unwavering love, she quickly became a fan favorite. By embodying Pepper in your costume, you'll not only honor this extraordinary character but also showcase the power of compassion and acceptance. Get ready to embrace the wonder and enchantment of Pepper's world as we guide you through the creation of an unforgettable costume.
Check out more TV show costume ideas here.