Welcome to the ultimate guide on creating the iconic Street Rat Aladdin costume! Inspired by the beloved character from the classic Disney film, this guide will provide you with step-by-step instructions to bring the charm and adventurous spirit of Aladdin to life. Whether you're preparing for a costume party, cosplay event, or simply want to embrace the essence of this beloved character, we've got you covered. Get ready to embark on a magical journey as we delve into the world of Aladdin's signature attire.
Street Rat Aladdin – Aladdin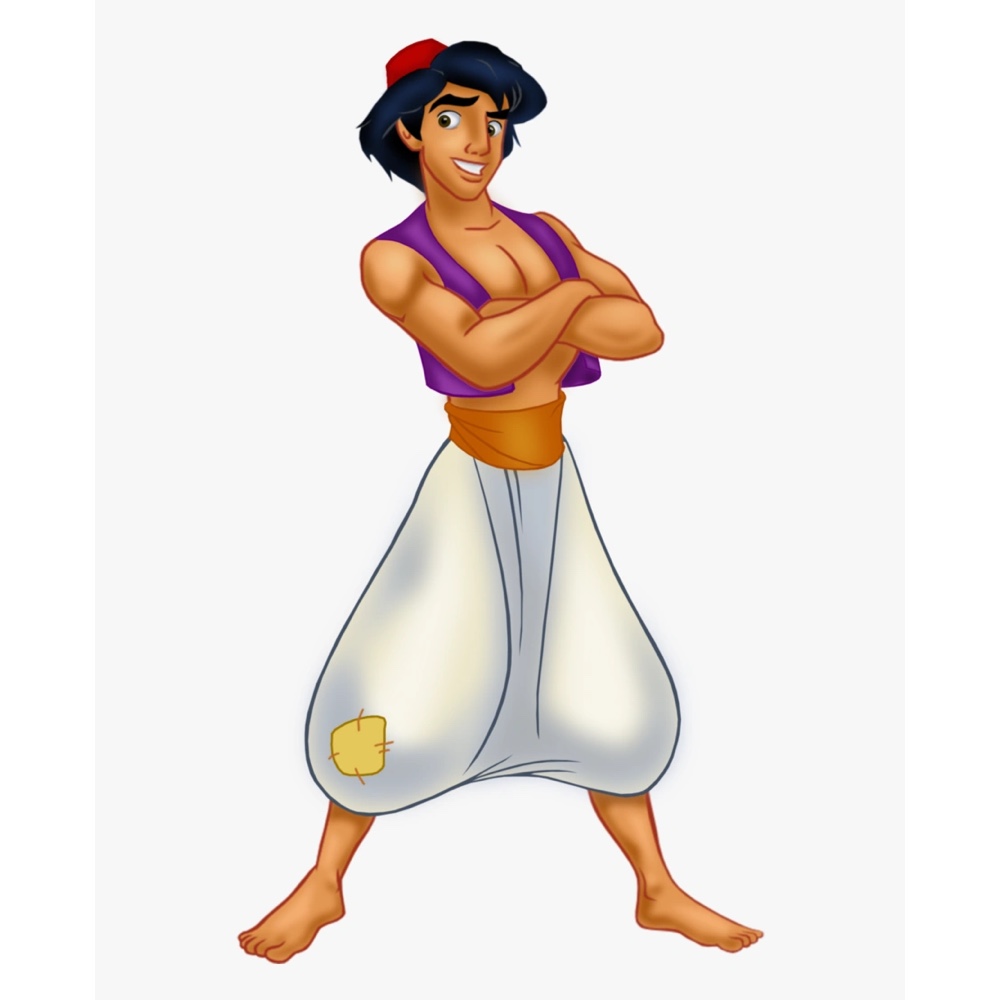 | # | Item | Description |
| --- | --- | --- |
| 1 | Purple Vest | Indulge in the timeless appeal of Aladdin's wardrobe with this understated purple vest, effortlessly blending simplicity, versatility, and contemporary flair for a casual yet stylish everyday look. |
| 2 | White Harem Pants | Experience the freedom of movement and agility with these white harem pants, tailor-made for Aladdin's daring escapes from the vigilant palace guards. Enhance their authenticity by incorporating a subtly weathered brown patch near the hem, reflecting the adventuresome spirit of a street-savvy thief. |
| 3 | Red Fabric | Elevate your Aladdin ensemble by fashioning a striking red fabric into a waist belt, effortlessly wrapped around your midsection, evoking a sense of determination and resourcefulness emblematic of Aladdin's character. |
| 4 | Red Fez | Sport the suave and subtly stylish red fez atop your head, capturing the essence of Aladdin's headwear choice, an emblem of his confidence and unique fashion sense. |
| 5 | Magic Genie Lamp | Ensure the magic of Aladdin's transformative journey accompanies you with the iconic magic genie lamp, a symbol of his escape from the shackles of poverty and the fulfillment of his deepest desires. |
| 6 | Flying Carpet | Embark on awe-inspiring adventures akin to Aladdin's by embracing the mystical allure of the enchanted flying carpet, an extraordinary companion that carried Aladdin and Princess Jasmine to extraordinary heights. |
| 7 | Full Costume Set | Embrace the convenience of a ready-made Aladdin costume with this comprehensive full set, saving you time and effort while ensuring you embody the essence of the beloved street rat. |
Street Rat Aladdin Overview
Aladdin, the charismatic and resourceful street urchin, captivated audiences with his tale of rags to riches. Known for his quick wit, agility, and endearing personality, Aladdin stole the hearts of millions with his daring adventures in the bustling city of Agrabah. From the lively marketplace to the enchanting Cave of Wonders, Aladdin's story is a captivating blend of romance, magic, and self-discovery. With his humble origins and dreams of a better life, Aladdin represents the indomitable spirit of determination and the power of love. Now, it's your turn to embody the essence of this beloved character by recreating his iconic street rat costume.
Check out more movie costume ideas here.