Welcome to our electrifying guide on creating an enchanting Frankie Stein costume! Frankie Stein is a beloved character from the captivating world of Monster High, known for her unique style, lively personality, and electrifying presence. As the daughter of Frankenstein's monster, Frankie embodies the spirit of scientific curiosity and embraces her individuality with style. In this guide, we will embark on a thrilling journey to help you bring this iconic character to life through the creation of a mesmerizing Frankie Stein costume. Whether you're preparing for a cosplay event, Halloween celebration, or simply want to pay tribute to this electrifying character, our guide will provide you with the inspiration and step-by-step instructions to craft an unforgettable Frankie Stein ensemble.
Frankie Stein Costume – Monster High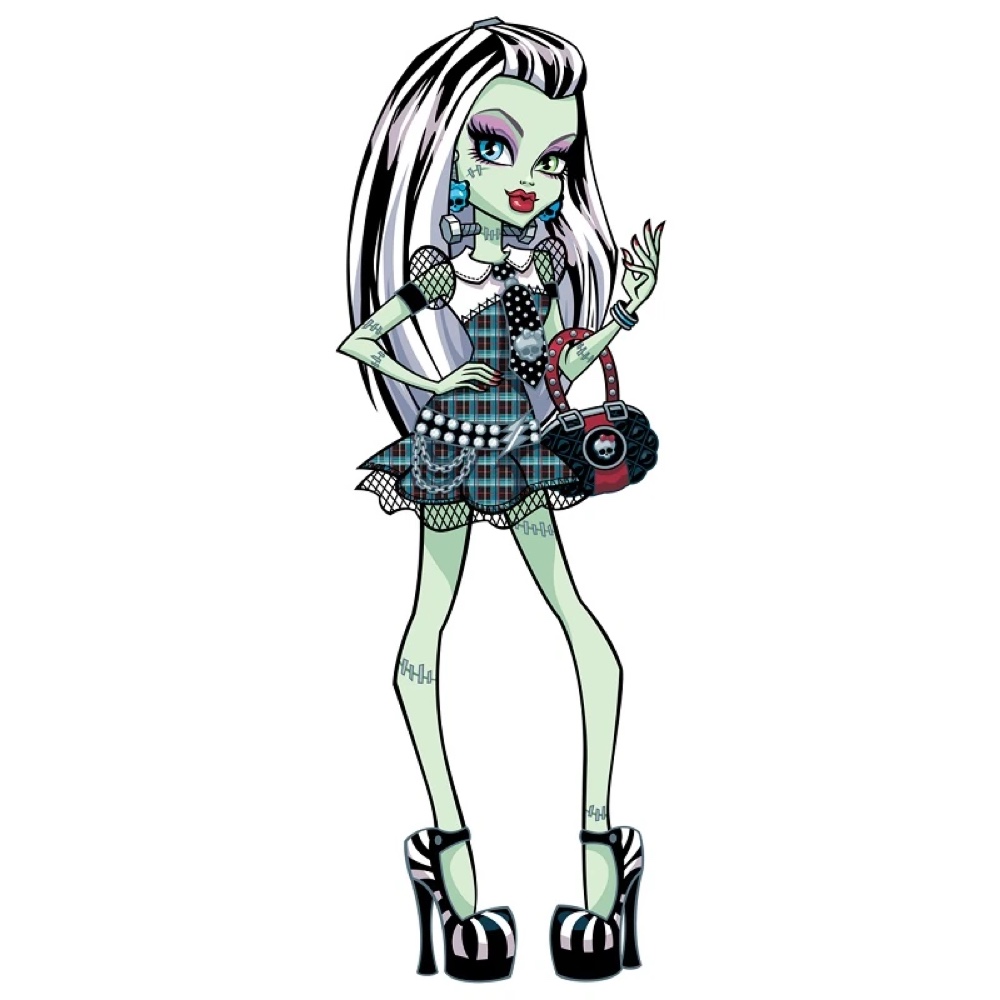 | # | Item | Description |
| --- | --- | --- |
| 1 | White Puffed Sleeve Collared Top | Evoke Frankie's signature style by donning a pristine white blouse with puffed sleeves, beautifully contrasting her plaid ensemble. To complete the look, accessorize with a black polka dot necktie. |
| 2 | Blue Plaid Top | Add a layer of sophistication and charm to your outfit by incorporating this blue plaid top, emulating the upper half of Frankie's stylish plaid dress. |
| 3 | Blue Plaid Skirt & Mint Leggings | Create an enchanting ensemble that mirrors Frankie's iconic dress with this combination of a blue plaid skirt and mint leggings, capturing the essence of her fashion-forward style. |
| 4 | Zebra-Print Heels | Step out in style and showcase your individuality with a pair of zebra-print heels, just like Frankie's distinctive footwear choice. |
| 5 | Black and White Wig | Capture Frankie's electrifying energy with a striking wig featuring a captivating combination of white and black streaks, mirroring her unique hairstyle. |
| 6 | Blue Skull Earrings | Add a touch of Frankie's personal flair to your ensemble with these stylish blue skull earrings, showcasing her love for unique and edgy accessories. |
| 7 | Mint Green Body Paint | Transform your skin into a mesmerizing shade of mint green, replicating Frankie's distinctive complexion, with the help of this high-quality body paint. |
| 8 | Full Costume Set | Embark on a seamless transformation into Frankie Stein with this comprehensive costume set, ensuring an effortless and accurate portrayal of her iconic character. |
Frankie Stein Overview
Frankie Stein is a remarkable character from Monster High, representing the perfect blend of classic horror and modern fashion. As the daughter of Frankenstein's monster, Frankie possesses a distinctive appearance that combines a vibrant green skin tone with stitched-up details, reflecting her unique creation. With her bold fashion sense and edgy style, Frankie stands out with her electrifying personality and charm. Her signature black and white hair, streaked with bright colors, symbolizes her vibrant spirit and love for experimenting with her look. Frankie's wardrobe embraces a fusion of punk, gothic, and retro elements, showcasing her creativity and individuality. Her outfits often feature lightning bolt motifs, bold patterns, and an assortment of accessories that reflect her love for all things science and technology. By following our guide, you will delve into the fascinating world of Frankie Stein and learn how to craft a captivating costume that embodies her electrifying persona. So, let's get ready to channel your inner scientist, ignite your creativity, and bring Frankie Stein to life in all her electrifying glory!
Check out more movie costume ideas here.