A guide on bringing the lovable and spirited Susie Carmichael costume to life through a stunning costume. If you're a fan of the iconic Rugrats character and want to capture her essence in your own portrayal, you've come to the right place. In this guide, we'll provide you with step-by-step instructions, valuable tips, and essential insights to help you craft a remarkable Susie Carmichael costume that will impress everyone at your next cosplay event or costume party. Get ready to embark on an exciting journey into the world of Susie Carmichael!
Susie Carmichael Costume – Rugrats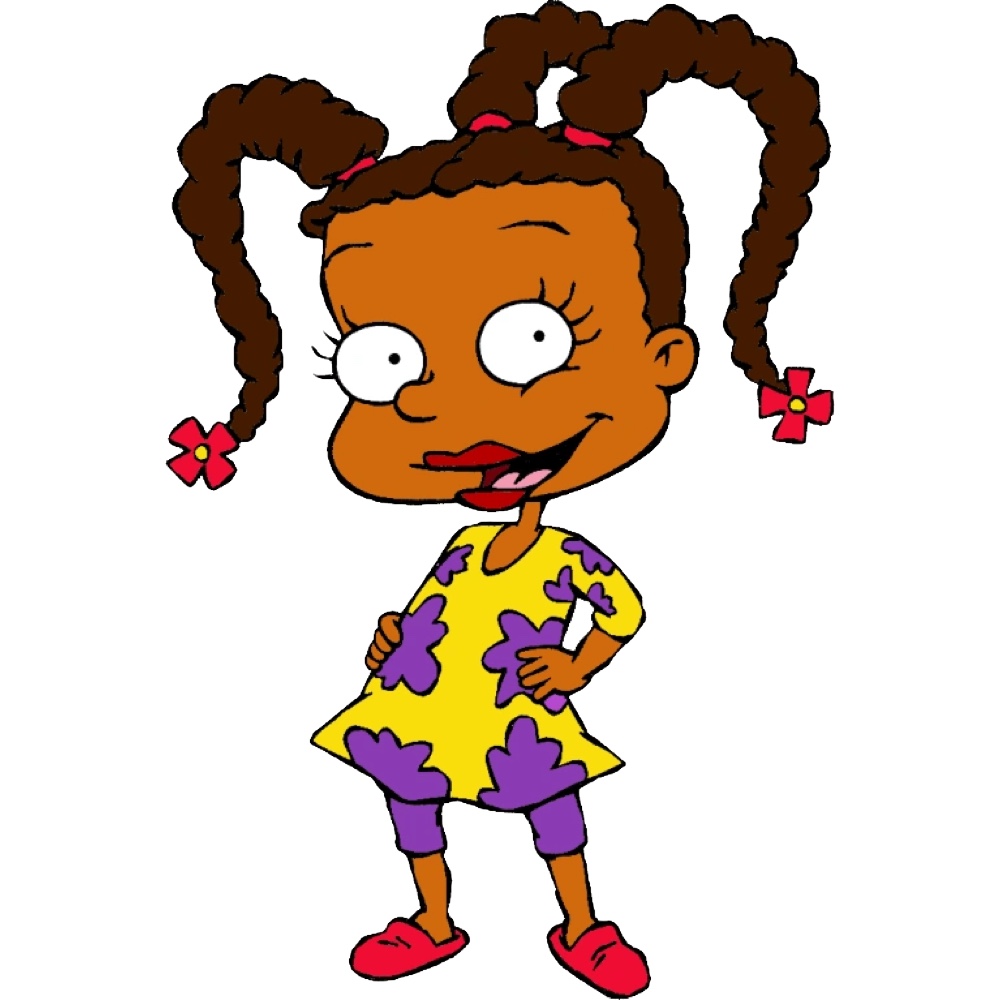 | # | Item | Description |
| --- | --- | --- |
| 1 | Yellow Long T-shirt | Indulge in the vibrant charm of a yellow long T-shirt. This stylish piece, with its comfortable fit and eye-catching color, is a versatile addition to your wardrobe. Whether you're cosplaying as Susie Carmichael or simply looking for a trendy casual outfit, this yellow long T-shirt is a must-have. |
| 2 | Purple Pants | Elevate your Susie Carmichael costume with a pair of enchanting purple pants. These pants, made from soft and breathable fabric, offer both comfort and style. With their vibrant purple hue, they perfectly capture Susie's playful and confident personality. Embrace the colorful side of your character with these fabulous purple pants. |
| 3 | Red Slippers | Add a touch of edgy flair to your Susie-inspired costume with a pair of stunning red slippers. These slippers boast a bold red color that embodies Susie's vibrant spirit. They are not only fashionable but also comfortable, making them perfect for all-day wear. Step into Susie's shoes with these fabulous red slippers. |
| 4 | Flower Hair Clip | Add a charming floral touch to your hairstyle with a couple of exquisite red flower hair clips. These clips, adorned with vibrant flowers, perfectly capture Susie's love for nature and her playful sense of style. Clip them into your hair to complete your Susie Carmichael look with a delightful flourish. |
| 5 | Purple Flower Stickers | Add an extra dash of whimsy and charm to your Susie Carmichael costume with delightful purple flower stickers. These removable stickers can be creatively placed on your clothing or accessories to achieve Susie's signature look. Let your imagination run wild as you decorate your outfit with these enchanting flower stickers. |
Susie Carmichael Overview
Susie Carmichael is a beloved character from the hit animated series Rugrats. Introduced in the show's second season, Susie quickly won the hearts of viewers with her confident personality, infectious positivity, and unwavering support for her friends. As the neighbor and close friend of the main characters, Susie brings a sense of maturity and wisdom to the group, often acting as a voice of reason amidst their misadventures. With her signature braided pigtails, bright and stylish outfits, and joyful spirit, Susie is a vibrant and memorable character that continues to inspire fans of all ages.
Portraying Susie Carmichael in a costume offers a fantastic opportunity to embody her charm and showcase her unique style. From her distinctive hairstyle to her colorful wardrobe choices, every element of the costume plays a crucial role in capturing the essence of this beloved character. So, let's dive into the details and explore how you can create a remarkable Susie Carmichael costume that will make you the star of any event!
Check out more TV show costume ideas here.