This is a guide on creating an unforgettable Chuckie Finster costume! If you're a fan of the beloved Rugrats character and wish to bring his adorable and quirky personality to life, you've come to the right place. In this guide, we'll provide you with step-by-step instructions, valuable tips, and insightful suggestions to help you craft an authentic and captivating Chuckie Finster costume. Get ready to embark on a thrilling journey that will transform you into the loveable, anxiety-prone toddler from your favorite animated series. Let's dive in!
Chuckie Finster Costume – Rugrats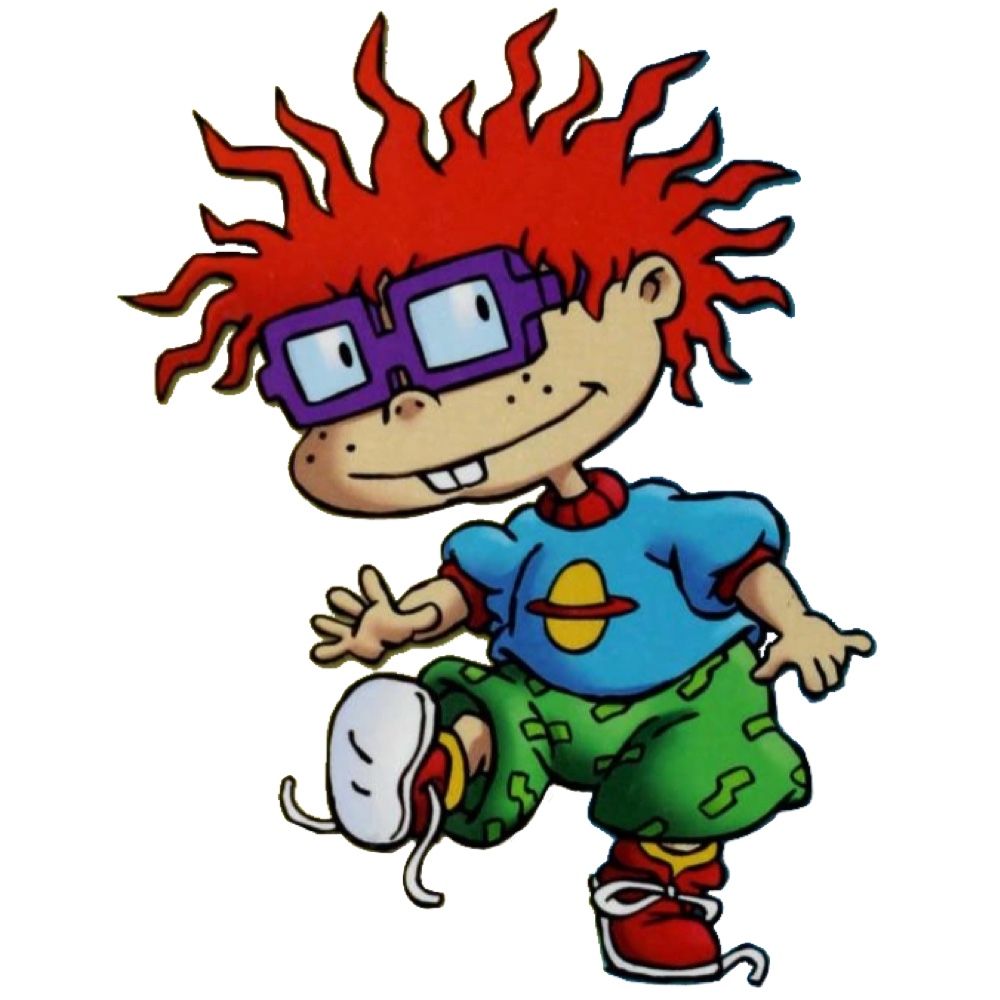 | # | Item | Description |
| --- | --- | --- |
| 1 | Red Short Wig | Complete your Chuckie Finster look with a vibrant red or orange short wig, mirroring his iconic ginger hair. This wig perfectly captures Chuckie's unique hairstyle, ensuring an authentic and adorable transformation. |
| 2 | Purple Glasses | Add a touch of whimsy and nostalgia to your Chuckie Finster costume with these charming purple glasses. With their purple frame and clear lenses, these glasses perfectly resemble Chuckie's signature eyewear. |
| 3 | Blue T-Shirt | Get yourself an oversized blue t-shirt, preferably with a red trim on the arms and neck, to perfectly capture Chuckie's relaxed and playful style. This comfortable and casual t-shirt will complete your costume with a touch of authenticity. |
| 4 | Green Shorts | Channel Chuckie's adventurous spirit with a pair of green shorts in a playful, child-like style. These vibrant green shorts will perfectly complement the rest of your Chuckie Finster costume, adding an extra touch of authenticity and fun. |
| 5 | Red Sneakers | Step into Chuckie Finster's shoes with a pair of cool red sneakers. Look for sneakers with minimal to no patterns to maintain the simplicity of Chuckie's style. These comfortable and stylish shoes will complete your costume, allowing you to walk in Chuckie's footsteps with confidence. |
| 6 | Yellow Socks | Finish off your Chuckie Finster costume with a pair of plain yellow socks. These socks add a subtle touch of color and authenticity to your outfit, capturing Chuckie's playful and vibrant spirit. |
Chuckie Finster Overview
Chuckie Finster is a cherished character from the popular animated series Rugrats. Known for his wild red hair, oversized purple glasses, and green t-shirt, Chuckie is a lovable and relatable character who often finds himself caught up in humorous and adventurous situations with his group of toddler friends. With his endearing and sometimes anxious personality, Chuckie has won the hearts of fans worldwide.
Portraying Chuckie Finster in a costume offers an exciting opportunity to embody his unique characteristics and quirks. From his distinct hairstyle to his iconic accessories, every detail contributes to capturing the essence of this beloved character. Whether you're cosplaying at a convention, attending a costume party, or simply expressing your love for Rugrats, creating a Chuckie Finster costume allows you to showcase your creativity and pay tribute to a childhood favorite. So, let's dive into the details and discover how you can bring Chuckie Finster to life with a remarkable costume that will surely make an impression.
Check out more TV show costume ideas here.