Prepare to embark on a prehistoric adventure like no other as we guide you through the creation of a T-Rex Mario costume! If you've ever wondered what it would be like to combine the iconic Nintendo character, Mario, with the mighty and fearsome T-Rex, you're in for a thrilling journey. Whether you're gearing up for a cosplay event, a themed party, or simply want to make a splash as the dino-fueled hero, this guide will take you step by step through the process of crafting a T-Rex Mario ensemble that will leave everyone in awe.
T-Rex Mario Costume – Super Mario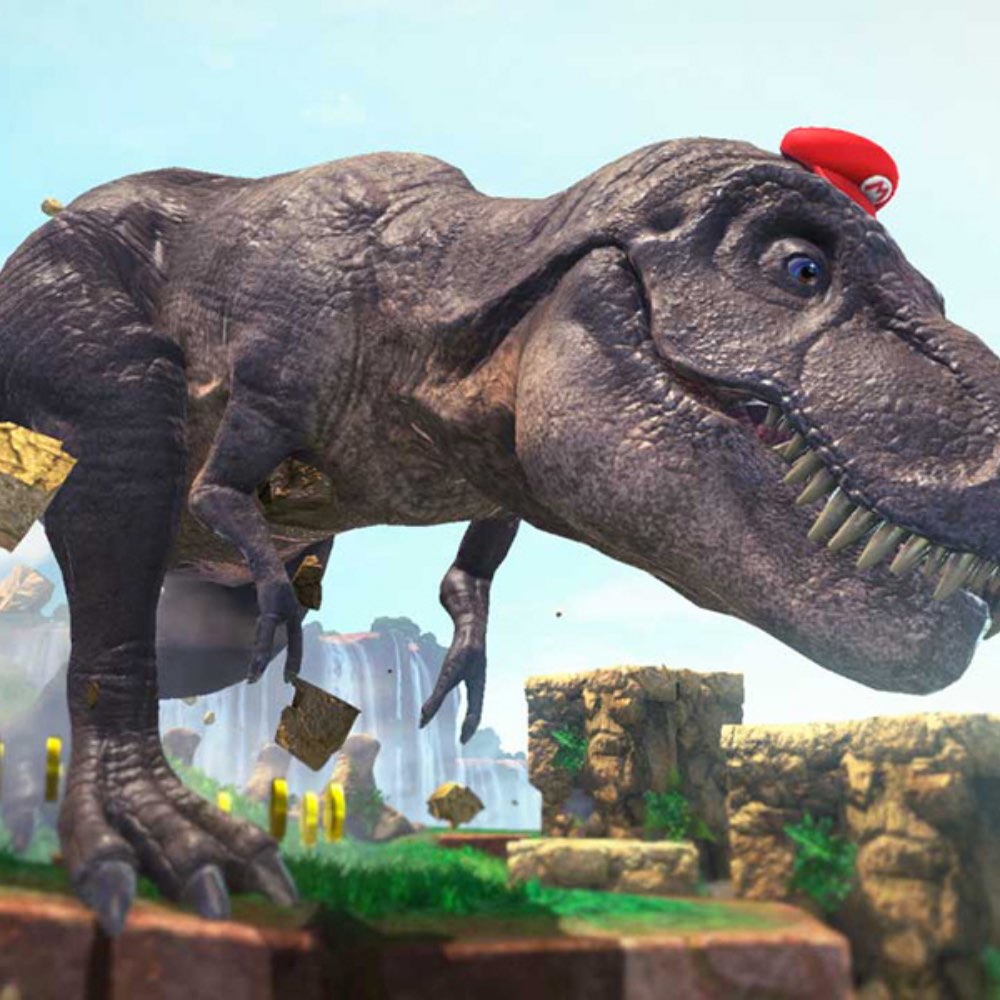 | | |
| --- | --- |
| Inflatable T-Rex Costume with Sound | The inflatable T-Rex costume serves as the foundation for the character, transforming the wearer into a whimsical T-Rex. The addition of sound effects adds an extra layer of entertainment and ties in the dinosaur aspect of the character. |
| Mario Odyssey Red Hat | The Mario Odyssey red hat is an iconic part of Mario's outfit and adds a playful twist to the costume, signifying that the T-Rex has adopted Mario's signature cap. |
| Jumbo Bendy Mustache | The jumbo bendy mustache is a nod to Mario's distinctive facial hair and brings a touch of Mario's character into the T-Rex ensemble, creating a fun and recognizable fusion of the two characters. |
T-Rex Mario Overview
T-Rex Mario is a delightful mashup of two iconic figures: Mario, the brave plumber from the Mushroom Kingdom, and a colossal Tyrannosaurus Rex. This imaginative character has gained popularity for its unexpected combination of the beloved Nintendo hero with the colossal power of a prehistoric giant.
Here's a brief overview of the character:
1. Mario's Familiarity: T-Rex Mario retains Mario's signature red cap with an "M" emblem and his cheerful, mustachioed face, ensuring that he is recognizable as a Mario variant.
2. Dino Transformation: What sets T-Rex Mario apart is his transformation into a massive T-Rex, complete with the dinosaur's body and enormous jaws. This transformation showcases the fantastical nature of video game characters.
3. Playful Nature: T-Rex Mario exudes a sense of whimsy and playfulness, as it combines the typically agile and nimble Mario with the raw power and immense size of a T-Rex. This fusion leads to hilarious and entertaining gameplay experiences.
4. Unique Abilities: As T-Rex Mario, the character gains the ability to stomp through obstacles, smash blocks, and gobble up enemies, all while maintaining Mario's endearing demeanor.
5. Memorable Moments: T-Rex Mario's appearances in Nintendo games, such as Super Mario Odyssey, have become iconic moments that highlight the creativity and charm of the Mario franchise.
Creating a T-Rex Mario costume is not just about the outfit; it's about capturing the essence of this whimsical and larger-than-life character. Whether you're looking to make a big splash at an event or simply want to celebrate the magic of Nintendo, this guide will help you bring T-Rex Mario to life. So, without further ado, let's embark on this exciting journey of crafting your very own T-Rex Mario costume!
Check out more Mario costume ideas here.