Prepare to step into the grandeur and romance of the Super Mario universe as we guide you through the creation of a Wedding Mario costume! If you've ever dreamt of embodying the heroic plumber dressed in his dashing wedding attire, you're in for a magical adventure. Whether you're gearing up for a cosplay event, a themed party, or simply want to pay tribute to one of Mario's most iconic looks, this guide will take you step by step through the process of becoming the charming and dapper Wedding Mario.
Wedding Mario Costume – Super Mario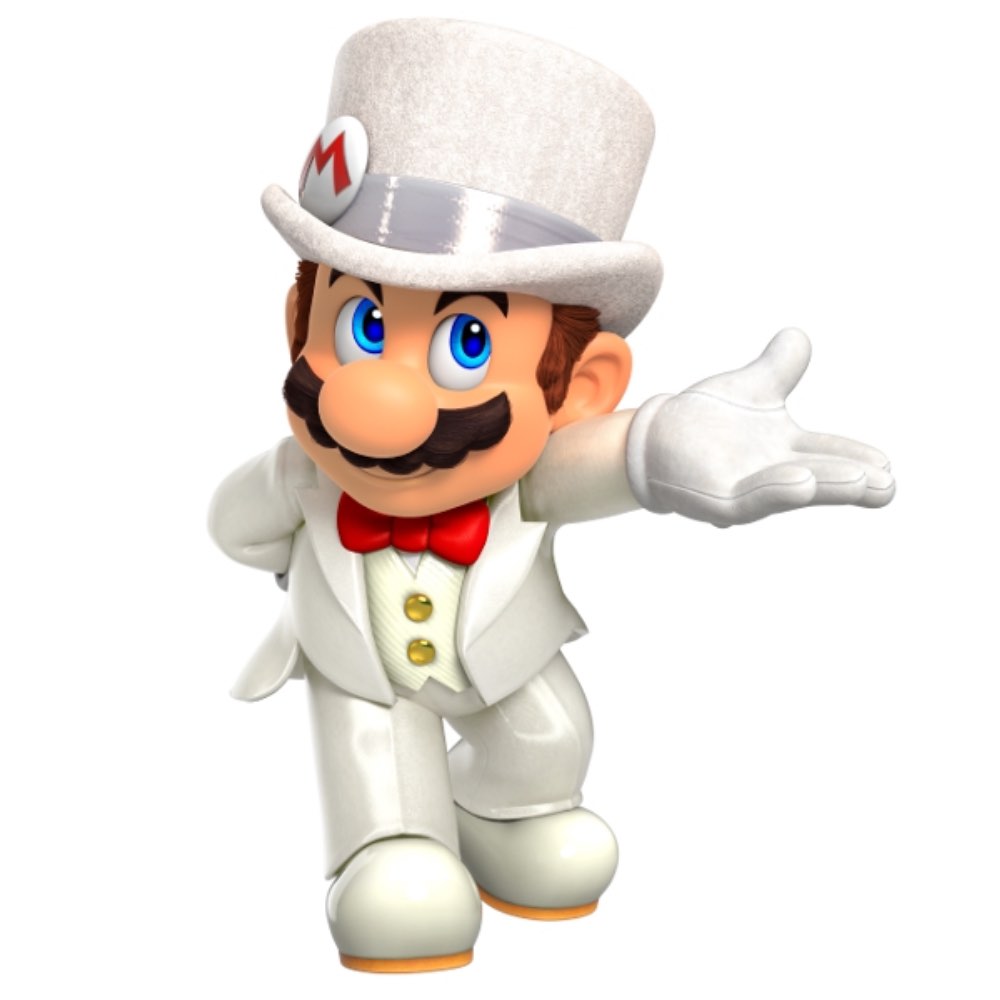 | | |
| --- | --- |
| White Three Piece Suit with Tails | The white suit with tails is the centerpiece of Wedding Mario's outfit, signifying his role as the groom and replicating the look he wears during his wedding ceremony. |
| White Shiny Dress Shoes | White dress shoes complement the suit, providing a formal and elegant touch to the costume, perfect for a wedding. |
| Red Bow Tie | The red bow tie adds a pop of color to the ensemble and coordinates with the red "M" emblem on Mario's cap, completing the wedding look. |
| Black Mustache | Mario's iconic mustache is a crucial part of his appearance and must be included to capture the character's identity. |
| White Dress Shirt | The white dress shirt is worn beneath the suit and provides the foundation for the formal attire. |
| White Waistcoat with Decorative Buttons | The waistcoat adds a layer of sophistication to the costume, enhancing the overall wedding aesthetic. |
| White Butler's Gloves | White gloves are a formal accessory that adds refinement to the costume and complements the formal wedding attire. |
| Mario "M" Patch | The "M" patch is an essential detail, signifying that this is Mario in his wedding attire and connecting the outfit to his iconic look. |
| Safety Pins | Safety pins may be needed to secure various costume elements in place, ensuring that the outfit remains intact throughout the event. |
| White Top Hat | The white top hat is a symbol of elegance and formal attire, completing the wedding look with a touch of sophistication. |
Wedding Mario Overview
Wedding Mario, also known as Groom Mario, is a character variant of Mario who dons elegant wedding attire. Here's a brief overview of the character:
1. Wedding Attire: Wedding Mario is recognized by his exquisite wedding outfit, featuring a white tuxedo with a red bowtie, a white top hat with a red band and a white veil, and formal white gloves. This attire is from Mario's wedding with Princess Peach.
2. Romantic Journey: Wedding Mario's character is closely associated with the plot of "Super Mario Odyssey," where he embarks on a romantic journey to rescue Princess Peach from the clutches of Bowser. His wedding attire symbolizes this grand adventure.
3. Iconic Appearance: Mario's wedding outfit has become one of his most iconic looks, with its elegant and formal style, making it instantly recognizable to fans of the franchise.
4. Memorable Moments: The wedding scenes in "Super Mario Odyssey" have become iconic moments in the Mario series, showcasing the charm and whimsy of the character.
5. Celebration of Love: Wedding Mario represents the celebration of love and unity, as he seeks to save Princess Peach and thwart Bowser's wedding plans.
Creating a Wedding Mario costume allows you to embody the elegance, romance, and charm of this iconic character. Whether you're dressing up for a special occasion, a costume party, or simply to celebrate the magic of Super Mario, this guide will help you craft an authentic Wedding Mario costume that captures the essence of this beloved and dapper character. So, without further ado, let's begin the enchanting journey of creating your very own Wedding Mario costume!
Check out more Mario costume ideas here.