Welcome to our comprehensive guide on bringing the captivating character of Terra from Teen Titans to life through a mesmerizing cosplay! If you're a devoted fan of the Teen Titans series or a cosplay enthusiast seeking to embody the essence of this complex character, you've come to the right place. Our guide is designed to assist both newcomers and seasoned cosplayers in creating an authentic and awe-inspiring Terra costume. Prepare to channel your inner earth manipulator and embark on an exciting journey to showcase the enigmatic Terra at your next cosplay event.
Terra Costume – Teen Titans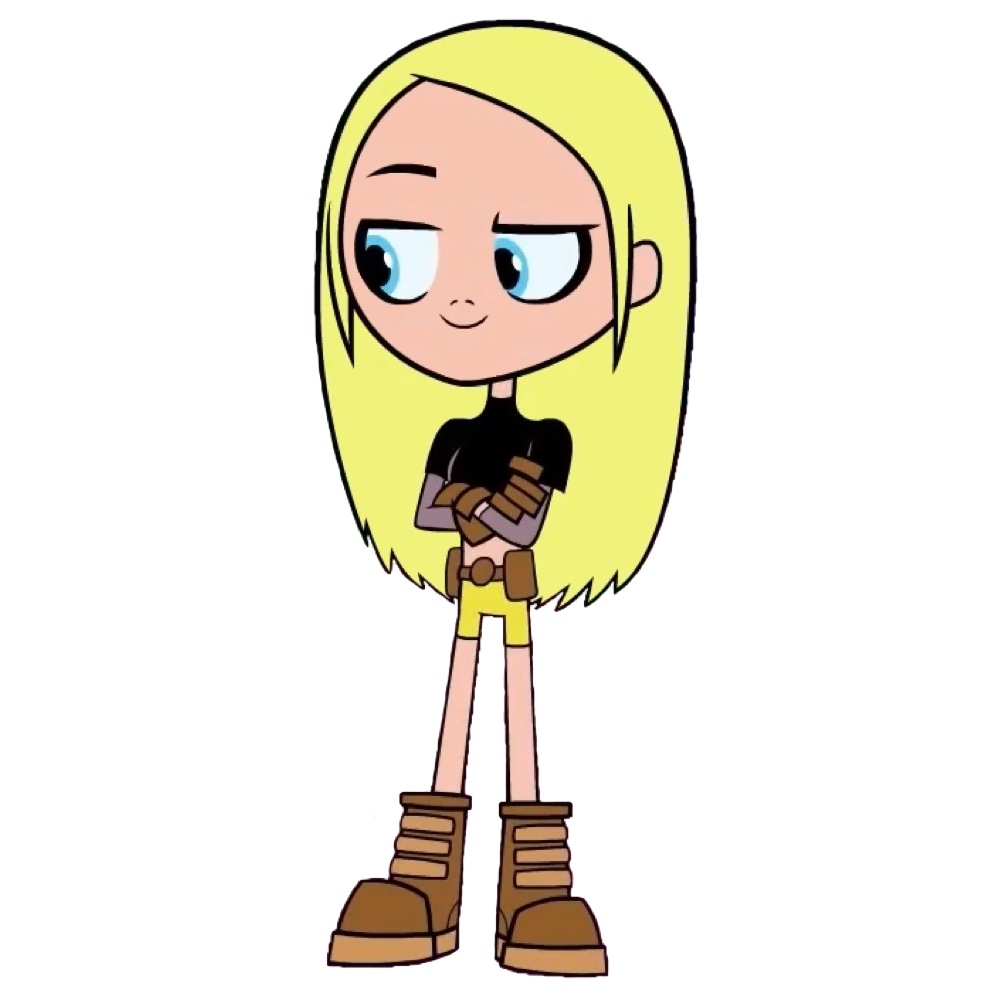 | # | Item | Description |
| --- | --- | --- |
| 1 | Black Turtleneck Long-Sleeved Crop Top | Elevate your style and start off your Terra outfit with this fashionable black turtleneck long-sleeved crop top. Don't forget to channel Terra's essence by painting a bold letter 'T' in the middle, symbolizing her incredible power and earth-shattering abilities. Bring out your inner hero and conquer any challenge that comes your way with this eye-catching top. |
| 2 | Yellow Biker Shorts | Embrace Terra's signature color and make a bold statement with these vibrant yellow biker shorts. These shorts not only reflect her powerful nature but also provide the utmost comfort and flexibility, allowing you to move with grace and strength. Whether you're cosplaying or rocking a sporty look, these biker shorts are the perfect addition to your wardrobe. |
| 3 | Yellow Work Boots | Step into the world of action and adventure with these sturdy and protective yellow work boots. Terra's journey is full of challenges, and these boots are her trusted companions, helping her stand tall and strong in the face of danger. Whether you're cosplaying or seeking durable footwear for any outdoor pursuit, these boots are a practical and stylish choice. |
| 4 | Yellow Gloves | Equip yourself with these yellow gloves, embodying Terra's spirit of bravery and resilience. Just as Terra uses her powers to shape the earth, these gloves will empower you to tackle any task with confidence and finesse. Whether you're cosplaying or engaging in hands-on activities, these gloves are the perfect choice for any aspiring hero. |
| 5 | Yellow Utility Belt | Prepare for any mission with this yellow utility belt, just like the one Terra uses to keep her superhero essentials close at hand. Whether you're cosplaying or simply seeking a practical accessory, this belt is the epitome of both style and functionality. Embrace the spirit of a true hero and add this belt to your ensemble today. |
| 6 | Long Blonde Wig | Transform yourself into Terra with this captivating long blonde wig. Let your hair flow freely, mirroring Terra's iconic look and embodying her strength and beauty. Whether you're cosplaying or simply exploring your creative side, this wig is a must-have for any Terra enthusiast. Unleash your inner hero and embrace the adventure that lies ahead. |
| 7 | Costume Set | Explore the world of cosplaying without the hassle of DIY with this comprehensive costume set. It includes all the essential elements needed to bring Terra to life. Embrace the power of cosplay and immerse yourself in the fantastical universe of your favorite character. Whether you're attending conventions, costume parties, or simply expressing your passion, this costume set is the ultimate choice for any Terra fan. |
Terra Overview
Terra, also known as Tara Markov, is a prominent character in the DC Comics universe, and her story intertwines with the Teen Titans in an enthralling and tumultuous manner. Gifted with formidable geokinetic abilities, Terra possesses the power to manipulate and control the very earth beneath her feet. However, beneath her seemingly tough exterior lies a troubled soul burdened with insecurities and a longing for belonging.
Originally introduced as a member of the Teen Titans, Terra initially presents herself as a fierce and determined ally. Her talent for wielding the very ground she stands upon proves invaluable in combating villains and defending her newfound family of heroes. But as the tale unfolds, the Teen Titans come to realize that Terra's past is shrouded in secrets and a tumultuous upbringing.
Haunted by a past that has left her emotionally scarred, Terra struggles to find her place among the Teen Titans. Her desire for acceptance and her fear of rejection lead her down a treacherous path, ultimately leading her to betray her allies and align with nefarious forces. Throughout her journey, Terra grapples with conflicting emotions, torn between the desire to do good and the allure of dark influences.
With her emotionally charged arc and profound character development, Terra serves as an intriguing and multidimensional heroine within the Teen Titans universe. Her struggles and redemption arcs captivate audiences, making her a beloved and unforgettable character in the realm of DC Comics.
As you venture into the creation of your Terra costume, it's crucial to delve into the complexities of her character. Embody Terra's fierce determination, her inner turmoil, and her eventual path to redemption as you craft an authentic costume that pays homage to this enigmatic earth-wielding heroine. Let's dive into the steps to fashion an awe-inspiring Terra costume that will leave a lasting impact on all who encounter your captivating portrayal.
Check out more TV show costume ideas here.