Welcome to our comprehensive guide on creating a transformative Mask costume! Prepare to embark on a wild and zany adventure as we explore the steps necessary to bring this iconic and unpredictable character to life. Whether you're a dedicated cosplayer, a fan of comedic mayhem, or simply someone seeking a unique DIY project, this guide will equip you with the knowledge and techniques needed to embody the boundless energy and hilarity of the Mask. So, grab your brushes and join us as we dive into this colorful journey of costume creation.
The Mask Costume – The Mask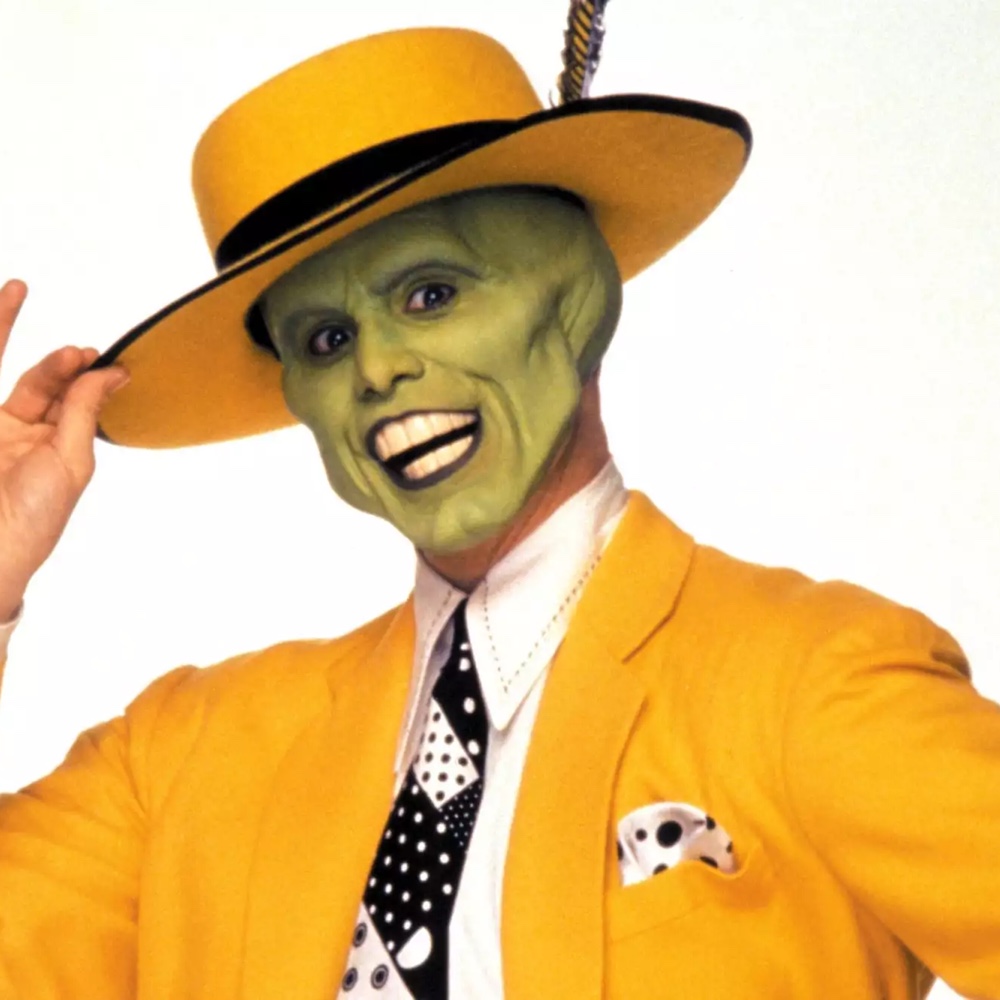 | # | Item | Description |
| --- | --- | --- |
| 1 | Crisp White Dress Shirt | To achieve a classy look, it's essential to have a well-tailored white dress shirt as the foundation of your outfit. This versatile piece adds sophistication to your ensemble, whether you're wearing it with a coat or on its own. |
| 2 | Three-Piece Suit in Vibrant Yellow | Elevate your style game by embracing the spirit of The Mask with a three-piece suit in a dazzling shade of yellow. This eye-catching ensemble exudes confidence and captures the playful essence of the character. |
| 3 | Black and White Patterned Necktie | Add a touch of personality to your outfit with a black necktie featuring an intricate and stylish pattern. This accessory complements the overall look, bringing a sophisticated flair to your attire. |
| 4 | Sleek Black Dancing Shoes | Embrace the spirit of The Mask's love for partying and dancing by opting for a pair of sleek black dancing shoes. These comfortable and stylish shoes will ensure you can move with ease and capture the character's energetic vibe. |
| 5 | Vibrant Yellow Fedora | Add a final touch of flair to your outfit with a vibrant yellow fedora. This bold and fashionable accessory completes the debonair look, making you stand out in any crowd. |
| 6 | Signature Mask | No Mask-inspired costume is complete without the iconic and transformative Mask itself. Don this memorable accessory and embrace the opportunity to unleash your wild side. |
| 7 | Complete Costume Set | For those seeking a hassle-free option, a pre-packaged costume set offers a convenient solution. This comprehensive ensemble includes all the essential elements needed to embody the charismatic and unpredictable Mask. |
The Mask Overview
The Mask, also known as Stanley Ipkiss, is a charismatic and mischievous character from the comic book series and subsequent film adaptation. When Stanley discovers a mysterious green mask, he becomes imbued with the powers of the ancient Norse god Loki, transforming into a wild and unpredictable force of chaos. As the Mask, Stanley possesses extraordinary cartoon-like abilities, including shape-shifting, superhuman strength, and an over-the-top sense of humor.
To capture the essence of the Mask, focus on creating a visually striking and vibrant costume. The character is typically portrayed wearing a bright yellow zoot suit with matching shoes, gloves, and a fedora hat. The iconic green mask itself is the centerpiece of the costume, featuring an exaggerated and expressive appearance, with wide eyes and a wide, toothy grin. Incorporating vibrant colors and bold patterns into the costume design will help capture the dynamic and energetic nature of the character.
In the following sections, we will break down the essential components of a Mask costume, providing you with detailed instructions, materials, and techniques to recreate this extraordinary and mischievous character. Whether you're preparing for a comic convention, a costume party, or simply want to embrace the unrestrained and outrageous spirit of the Mask, our guide will help you unleash your wild side. So, let's don the Mask, embrace the chaos, and embark on this uproarious journey together as we craft an extraordinary Mask costume.
Check out more movie costume ideas here.