Welcome to our comprehensive guide on creating an extraordinary The Purge: Uncle Sam costume inspired by "The Purge." The Purge franchise has captivated audiences with its intense portrayal of a dystopian society, and the character of Uncle Sam adds a sinister and patriotic twist to the narrative. In this guide, we will walk you through the step-by-step process of designing and crafting a striking Uncle Sam costume, allowing you to embody the unsettling presence of this iconic character. Prepare to unleash your creativity and embrace the dark symbolism of Uncle Sam as we delve into the details of this intriguing costume.
The Purge: Uncle Sam Costume – The Purge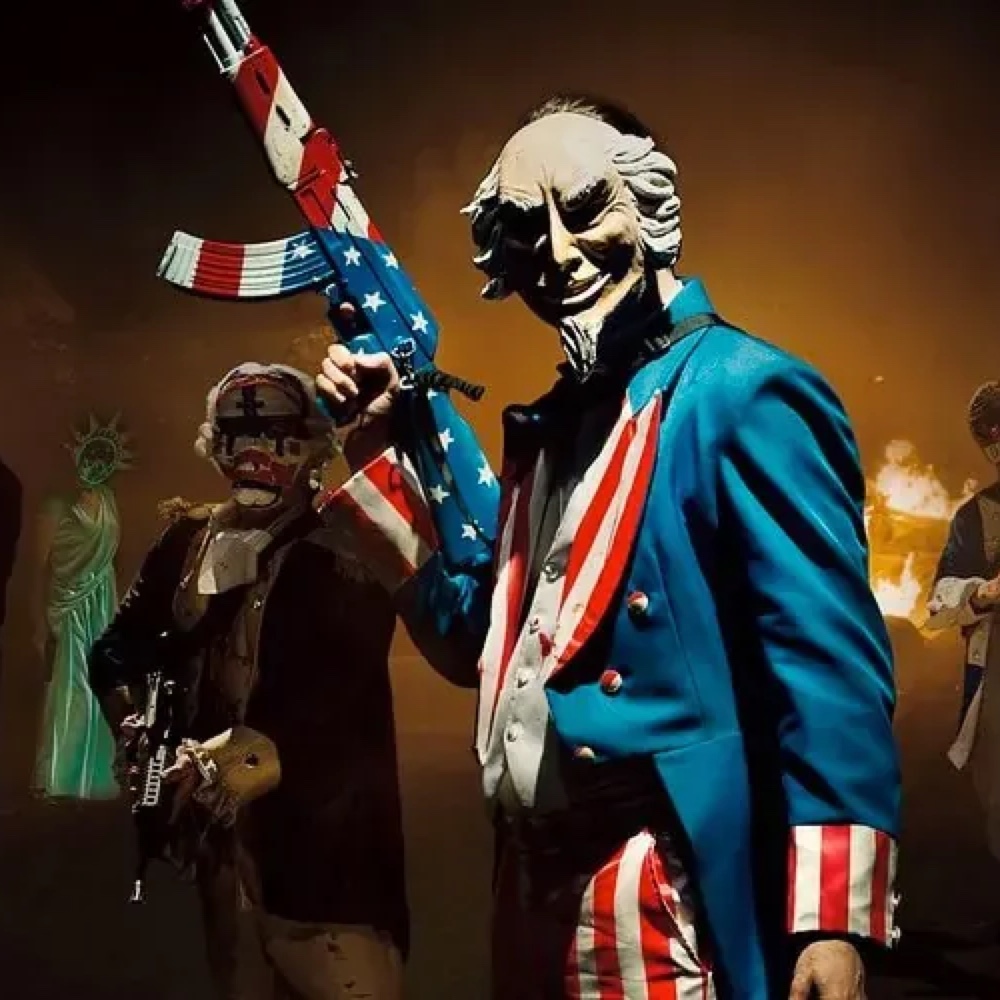 | # | Item | Description |
| --- | --- | --- |
| 1 | White Tank Top | Enhance your Uncle Sam ensemble by layering it with a simple white tank top, providing both style and comfort. |
| 2 | Costume Set | Opt for this comprehensive costume set as an alternative to the traditional blazer and pants, ensuring a cohesive and patriotic look. |
| 3 | Mask | Conceal your true identity during the Purge with the help of this Uncle Sam mask, adding an aura of mystery to your persona. |
| 4 | Fake Rifle | Equip yourself with a realistic-looking fake rifle, granting you an imposing presence and a sense of security during the Purge. |
| 5 | Acrylic Paints | Add a touch of patriotic flair to your fake rifle by using these blue, red, and white acrylic paints, transforming it into a symbol of American pride. |
The Purge: Uncle Sam Overview
Uncle Sam in "The Purge" represents a twisted and menacing embodiment of American patriotism. This interpretation takes the beloved symbol of Uncle Sam and turns it into a haunting figure that strikes fear into the hearts of onlookers. Dressed in a tattered and blood-stained version of the iconic red, white, and blue suit, Uncle Sam exudes a sense of distorted nationalism. With a face painted in eerie patterns and a sinister mask adorned with stars and stripes, this character becomes a chilling reminder of the dangers that lie within the nation. The combination of patriotism and terror makes Uncle Sam an unforgettable presence in the world of "The Purge." Join us as we explore the intricate details of crafting an unforgettable Uncle Sam costume that will leave a lasting impact.
In the following sections of this guide, we will provide you with detailed instructions, creative tips, and innovative ideas to help you bring Uncle Sam to life. From selecting the right fabrics and materials to perfecting the unsettling makeup and accessories, we'll guide you through the process of creating a remarkable costume. Get ready to become the embodiment of twisted patriotism as you step into the haunting world of Uncle Sam from "The Purge." Let us begin our journey into the dark and unsettling realm of this iconic character.
Check out more The Purge costume ideas here.