Welcome to the ultimate guide on creating the captivating costume of Merle Dixon from "The Walking Dead"! If you've been intrigued by the complexity and unpredictable nature of this character, then you're in for an exciting journey. In this comprehensive guide, we will walk you through the process of crafting Merle's iconic outfit, from his rugged attire to his distinctive accessories. Get ready to embody the ruggedness, intensity, and survival instinct of this beloved character as you bring your very own Merle Dixon costume to life.
Merle Dixon – Walking Dead Costume – The Walking Dead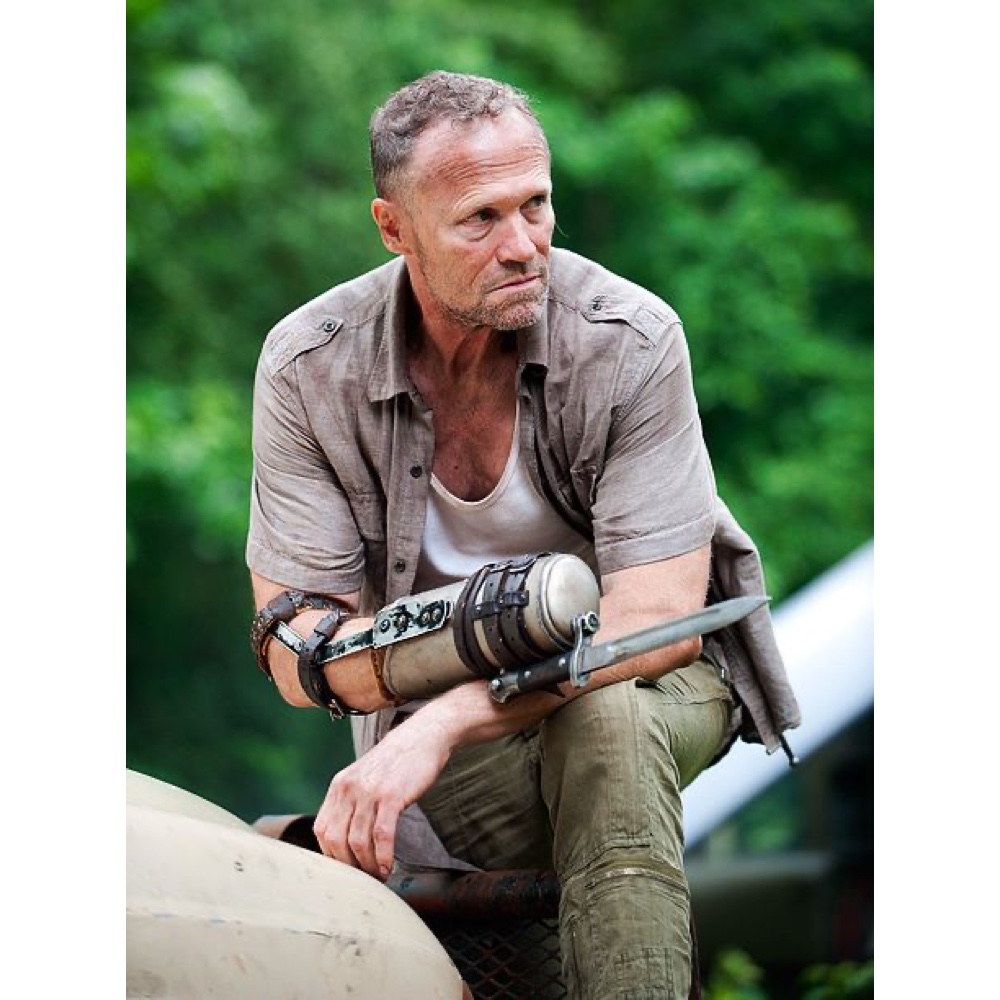 | # | Item | Description |
| --- | --- | --- |
| 1 | Plain White Tank Top | Merle's wardrobe includes a plain white tank top that has seen better days. Its worn-down appearance and yellowed color suggest it has been in his possession long before the outbreak. |
| 2 | Light Brown Cargo Pants | As a former drug dealer, Merle recognizes the practicality of cargo pants. With their numerous compartments, they serve as the ideal storage solution for his supplies, weapons, and ammunition. |
| 3 | Brown Leather Belt | Merle's fashion choices prioritize utility over style, and his brown leather belt is no exception. Functioning to keep his pants securely in place, it also serves as a versatile accessory to secure various supplies. |
| 4 | Brown Lace Up Combat Boots | In a world where constant movement is crucial for survival, Merle relies on his trusty brown lace-up combat boots. These boots offer both comfort and protection, allowing him to traverse various terrains with ease. |
| 5 | Knife Hand | Merle's resilience is showcased by his adaptation to an amputation. He fashions a deadly knife hand, a unique weapon that attaches to his stump. This unconventional choice allows him to dispatch walkers with ease, turning his handicap into an advantage. |
| 6 | Khaki Short Sleeve Work Shirt | In addition to his tank top, Merle sports a worn-down and dirtied khaki short sleeve work shirt, further emphasizing his rugged appearance. |
Merle Dixon Overview
Merle Dixon, portrayed by Michael Rooker, is a memorable character in the television series "The Walking Dead." Known for his rough demeanor and survival skills, Merle is a complex and often unpredictable individual. He is recognized for his distinct outfit, which typically consists of worn-out clothing, a leather vest adorned with patches, and various accessories such as a belt with multiple pouches and a signature blade arm attachment. Merle's character showcases both the harsh realities of the post-apocalyptic world and the struggles of maintaining humanity within it. As you embark on creating your Merle Dixon costume, embrace his ruggedness, resilience, and multifaceted personality. Let's delve into the details and capture the essence of Merle Dixon in your portrayal of this iconic character from "The Walking Dead"!
Check out more TV show costume ideas here.