If you have left things till the last minute for a Christmas party and find yourself in desperate need of a Christmas themed fancy dress party do not panic. Here we have put together a list of the top 5 last-minute Christmas costume ideas. These are all really easy to put together with minimal headaches.
Top 5 Last-Minute Christmas Costume Ideas That Are Easy to Put Together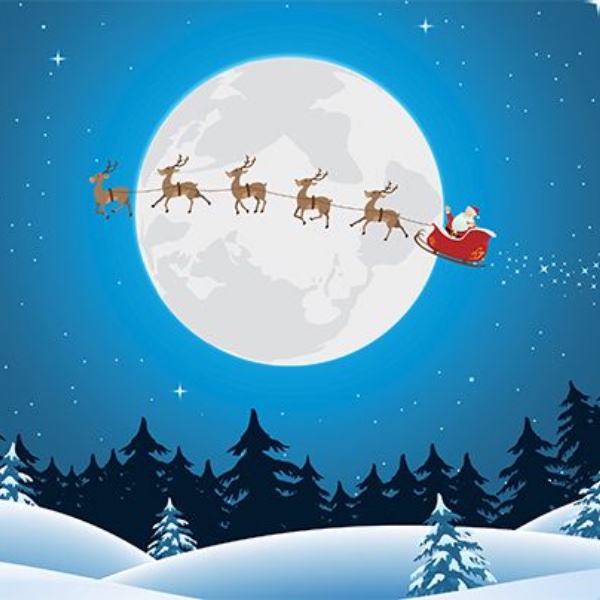 The holiday season is upon us, and with it comes a flurry of festive gatherings, parties, and events. While we're all eager to celebrate, sometimes the last-minute scramble for the perfect Christmas costume can feel like a daunting task. Fear not, for we've got you covered with a sleigh full of easy, creative, and last-minute Christmas costume ideas that are sure to spread holiday cheer and make you the star of the party!
In the whirlwind of holiday preparations, having quick and stress-free costume ideas can be a true lifesaver. Whether you've been invited to a Christmas party, plan to join a holiday parade, or simply want to add an extra dose of merriment to your family gathering, our goal is to ensure that you look the part without the hassle.
In this article, we're unwrapping the magic of Christmas costumes that are not only effortless to put together but also tons of fun to wear. From Santa's helpful little elves to walking, talking Christmas trees, we've compiled a list of seven whimsical last-minute Christmas costume ideas that will have you spreading joy and laughter wherever you go.
So, let's jump into the festive fray and discover the enchanting world of hassle-free holiday costumes that will make your Christmas celebrations unforgettable. Get ready to sleigh the holiday costume game, one jingle bell at a time!
1. Santa's Little Helper Costume
Imagine stepping into the role of one of Santa's cheerful elves. It's a costume concept that's not only adorable but also incredibly simple to put together. No need for elaborate sewing projects or hunting for rare costume pieces; all you require are some everyday clothing items and minimal accessories. Think green and red, curly-toed shoes, and a jingle bell or two. With a festive elf hat perched jauntily atop your head, you'll be spreading holiday cheer effortlessly.
The beauty of this costume is its versatility. It's perfect for individual use or can be easily coordinated for a group or family-themed holiday event. Whether you're helping Santa load the sleigh or just adding a touch of magic to the party, being Santa's little helper is an endearing choice that's as easy as slipping into your favorite holiday sweater.
Check out the costume here.
2. Christmas Tree Couture Costume
If you're looking to stand out and spread some holiday cheer in a big way, consider transforming into a walking, talking Christmas tree. Yes, you read that right! This costume idea is not only unique but also surprisingly simple to create. Raid your closet and gather green clothing items, which will serve as the base of your tree. A green dress or even green leggings and a matching top can work wonders.
Now, here's where the magic happens. Add some festive flair with ornaments, garlands, and tinsel. Don't forget a shiny star or tree topper for your head. With a little creativity and a dash of holiday spirit, you can craft a Christmas tree costume that's sure to turn heads and spread smiles wherever you go. Whether you're attending a party or participating in a holiday parade, you'll be a beacon of Christmas cheer in your Christmas tree couture.
Check out the costume here.
3. Candy Cane Delight Costume
Capture the sweetness of the season by transforming into a delectable candy cane. This costume idea is not only easy but also embodies the joy of Christmas treats. All you need are clothing items in the classic candy cane colors: red and white. A red and white striped shirt paired with matching pants or leggings will do the trick. If you want to take it a step further, consider adding a candy cane-striped hat or a scarf for extra flair.
What makes this costume truly delightful is its simplicity. It's perfect for those seeking a minimalist yet festive look. Whether you're headed to an office party, a family gathering, or even just spreading holiday cheer around town, your candy cane attire will capture the essence of the season's sweetness.
Check out the costume here.
4. Gingerbread Man Costume
Step into the whimsical world of gingerbread by becoming a gingerbread man for the day. This costume idea is not only charming but also offers plenty of room for personalization and creativity. Start with brown clothing as your base – brown pants, a brown shirt, or even a brown dress if you prefer.
Now, let your imagination run wild. Add "icing" details to your costume using white fabric paint or even white felt. Decorate yourself with the classic gingerbread swirls and buttons. Don't forget to craft a gingerbread headpiece or hat to complete the look. This costume is a fantastic choice for those who love to DIY and add their unique touch to their holiday attire.
Whether you're attending a cookie decorating party or just want to bring a dash of whimsy to your holiday celebrations, a gingerbread man costume is sure to be a hit. Plus, who can resist the charm of a living gingerbread cookie?
Check out the costume here.
5. Frosty the Snowman Costume
Embrace the whimsical world of frosty the snowman or snowwoman with this classic Christmas costume idea. Dressing up as a snowman allows you to channel the pure joy and magic of the holiday season. To create this costume, all you need are white clothing items, such as a white shirt and white pants or a white dress.
Enhance your snowman attire with the addition of traditional snowman features. Sew on black buttons down the front of your shirt to mimic coal buttons. Wrap a colorful scarf around your "neck" for that extra touch of winter fashion. To truly capture the frosty spirit, consider adding a top hat or a winter beanie.
This costume embodies the jovial spirit of the holidays and is perfect for spreading cheer at any Christmas gathering. Whether you're attending a holiday parade or a festive office party, you'll be the embodiment of winter wonder in your frosty ensemble.
Check out the costume here.
Conclusion
In the hustle and bustle of the holiday season, finding a last-minute costume can be a daunting task. However, with these seven whimsical Christmas costume ideas, you're all set to steal the spotlight at any festive gathering. From Santa's little helper to a living gingerbread cookie, these costumes combine simplicity with creativity to ensure you look your holiday best.
As you prepare to celebrate the season with friends and family, remember that the joy of the holidays extends to your choice of attire. Embrace the simplicity and fun of these costume ideas, and you'll find that the spirit of Christmas is alive and well in your festive ensemble. So, grab your costume essentials, put on your holiday spirit, and have a Merry Christmas filled with laughter, joy, and memorable costume moments!
Find other costume related articles here.