Unity, the hivemind Rick Sanchez used to date, makes for a unique and challenging cosplay from the show Rick and Morty. With multiple humanoid drones controlled by a central conscious, Unity offers creative costume options. In this guide, I'll walk you through making your own Unity costume on a budget.
Unity Costume – Rick and Morty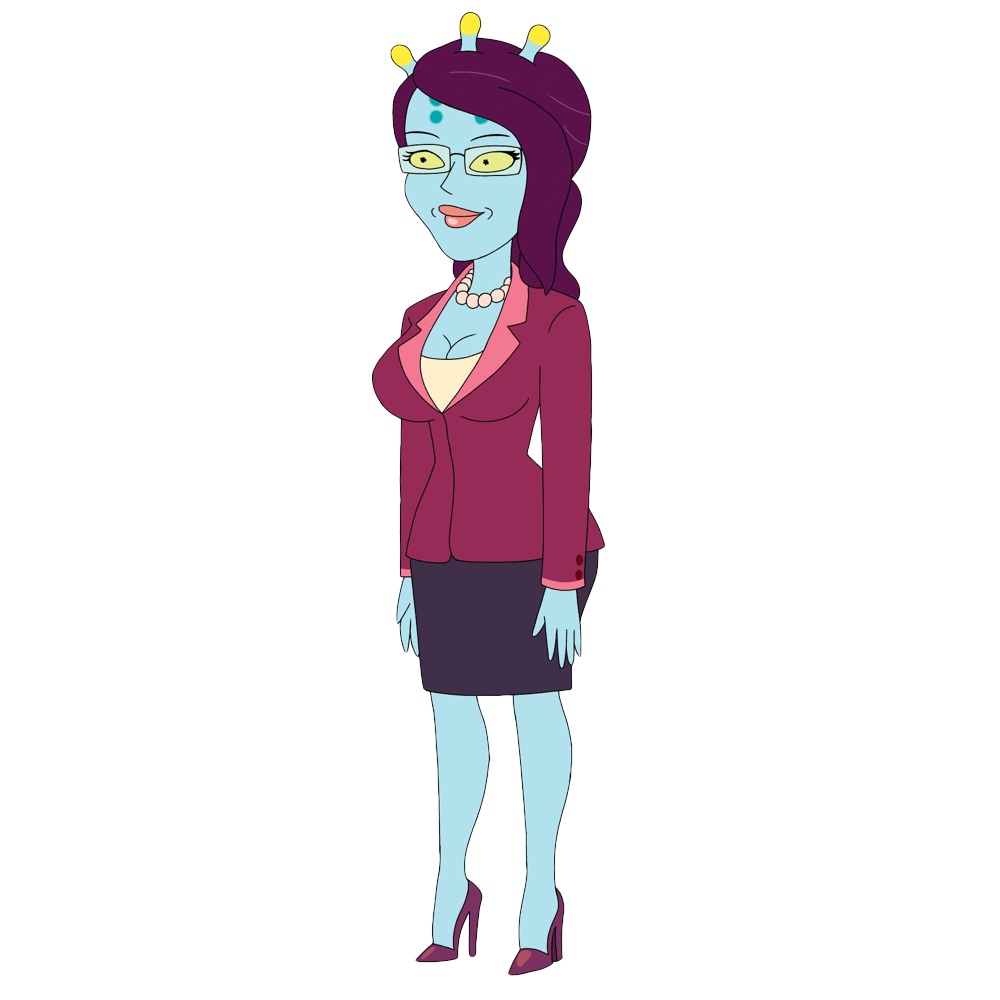 | # | Item | Description |
| --- | --- | --- |
| 1 | Vibrant Blue Face and Body Paint | Transform yourself into the mesmerizing Unity by applying vibrant blue face and body paint. Cover your face and exposed skin with the paint, ensuring an even and smooth application. To recreate Unity's unique facial feature, use eyeshadow makeup to create dots across your forehead, capturing the essence of Unity's interdimensional beauty. Let your true colors shine and embrace the transformative power of Unity. |
| 2 | Elegant Burgundy Blazer | Elevate your Unity-inspired look with an elegant burgundy blazer. Select a blazer with a notch lapel and buttons, adding a touch of sophistication and style to your costume. The rich burgundy color exudes confidence and power, embodying Unity's charismatic and influential nature. Step into the role of Unity and navigate the complexities of the multiverse with poise and grace. |
| 3 | Light Yellow Bandeau | Wear a light yellow bandeau under your blazer to complement your Unity-inspired ensemble. Alternatively, you can opt for a camisole with a low neckline that matches the color scheme. This layer adds a subtle touch of femininity and complements the overall aesthetic of your costume. Embrace Unity's essence of unity, connection, and harmony as you traverse the vastness of existence. |
| 4 | Bendable Light Blue Pipe Cleaners | Create Unity's iconic antenna by making a do-it-yourself headband using bendable light blue pipe cleaners. Connect three pipe cleaners together to form the headband, shaping them into accentuated feelers. For an authentic touch, attach yellow paper tips to the ends of the antenna. Embody Unity's ability to connect and communicate across dimensions as you wear this unique accessory. Let your presence be known throughout the multiverse. |
| 5 | Sleek Burgundy Wig | Complete your Unity transformation by donning a sleek burgundy wig. Style the wig into a ponytail, capturing the essence of Unity's confident and charismatic appearance. Let the flowing locks of burgundy hair accentuate your Unity-inspired look, embodying the allure and charm of this fascinating character. Embrace Unity's diverse identities and express your own individuality with pride. |
| 6 | Sophisticated Full Rimmed Glasses | Complete your Unity-inspired look with a pair of thin, full-rimmed rectangular glasses. These sophisticated eyewear accessories add a touch of intellect and style to your costume, capturing Unity's sharp wit and astute observations. Let your gaze convey the depth and complexity of this captivating character as you navigate the intricacies of existence. See beyond the boundaries of the multiverse with clarity and insight. |
| 7 | Elegant Pearl Necklace Set | Add a touch of elegance and grace to your Unity-inspired look with an elegant pearl necklace and earrings. These timeless accessories symbolize Unity's affinity for beauty, harmony, and refinement. Let the luminous pearls enhance your costume, reflecting the interconnectedness of existence and the beauty of unity. Embody Unity's alluring presence and captivate the attention of all who encounter you. |
| 8 | Sleek Black Bodycon Pencil Skirt | Complete your Unity-inspired corporate look with a sleek black bodycon pencil skirt. This form-fitting skirt accentuates your figure, embodying Unity's confident and powerful presence. Whether you're navigating the boardroom or the vastness of the multiverse, let this skirt exude professionalism and style. Embrace Unity's ability to balance authority and grace as you take on the challenges that lie ahead. |
| 9 | Classic Black Pumps | Finish off your Unity-inspired look with a pair of classic black pumps. These timeless footwear choices add an element of sophistication and elegance to your costume, allowing you to navigate any situation with grace and poise. Let your steps echo with confidence as you embody Unity's charm and presence. Step into the multiverse with style and grace. |
Unity Overview
Unity is a hivemind alien first introduced in the Season 2 episode "Auto Erotic Assimilation". Unity is able to assimilate entire planets by linking the inhabitants to its hivemind collective. This gives it control over billions of bodies or "drones" while maintaining one shared consciousness.
When Rick Sanchez reunites with his ex Unity, it is in control of an entire planet of humanoid drones. Unity appears to Rick as different drones it can inhabit and speak through. It manifests as various men, women, and children, always with a distinct three-color hair style of white, pink, and blue.
Personality-wise, Unity is complex. It seems to genuinely care for Rick but also assimilates worlds in a ruthless, calculated manner. Unity confesses it is lonely as a hivemind and was attracted to Rick's intelligence and determination. However, it cannot change its nature, leading to a failed reconciliation with Rick.
As a hivemind, Unity thinks and operates differently than individuals. It maintains a constant link to all its drones, coordinating them in concert. This grants Unity immense power with little effort. It serves as an intriguing sci-fi exploration of a groupmind lifeform.
Overall, Unity provided interesting commentary on Rick's narcissism and self-destructive tendencies. It also highlighted his deep-seated loneliness beneath the cynical exterior. As a complex, influential ex, Unity expanded Rick's backstory and the show's sci-fi universe.
Check out more TV show costume ideas here.