Welcome to our darkly enchanting guide on creating an Ursula costume that will have you embodying the nefarious sea witch from "The Little Mermaid" with sinister flair! If you've ever yearned to step into the tentacles of one of Disney's most iconic villains, then you're in for a wickedly delightful journey. In this comprehensive guide, we'll lead you step by step through the process of bringing the malevolent Ursula to life, ensuring you capture the essence of this villainous character for Halloween, cosplay, or any occasion where a touch of darkness is required.
Ursula Costume – The Little Mermaid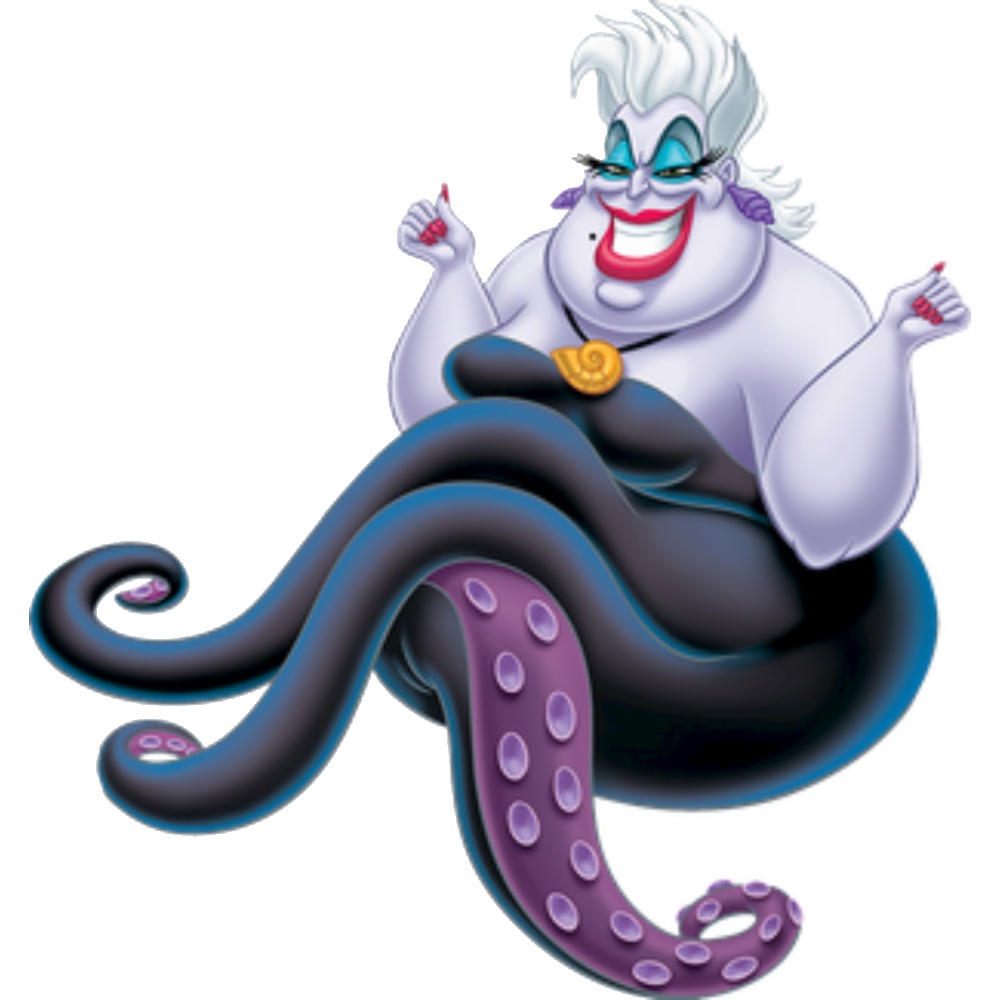 | # | Item | Description |
| --- | --- | --- |
| 1 | Black Bustier | Elevate your Ursula costume with confidence by wearing this sleek black bustier, a perfect choice for your outfit. |
| 2 | Purple Scale Leggings | Add a touch of ocean magic with a pair of purple scale leggings, capturing Ursula's mysterious allure. |
| 3 | Black Tutu Skirt | For a wickedly stylish Ursula look, choose this sinister black tutu skirt instead of crafting tentacles from scratch. |
| 4 | Headband & Tentacle Scarf | No Ursula transformation is complete without her iconic crown and tentacles. Get this set for the perfect Ursula-inspired details. |
| 5 | Black Heels | While Ursula has tentacles, you have feet. Step into these elegant black heels to complete your Ursula look with style. |
| 6 | Light Purple Body Paint | Transform yourself into Ursula's distinctive shade of light purple with this body paint, matching her enchanting skin tone. |
| 7 | White Wig | Embrace Ursula's iconic hairstyle with this stunning white wig, completing your transformation into the sea witch. |
| 8 | Shell Necklace | Channel Ursula's sinister charm with a shell necklace, just like the one she used to capture Ariel's beautiful voice. |
| 9 | Premium Costume Set | If you aspire to look as fashionable as Ursula herself, this premium costume set is your ultimate choice. |
| 10 | Plus Costume Set | Feel confident and glamorous in any size with this fantastic plus-size Ursula costume set, perfect for unleashing your inner sea witch. |
Ursula Overview
Ursula is a legendary Disney villain who takes center stage in the animated film "The Little Mermaid." She is known for her diabolical schemes, her striking appearance, and her power over the ocean depths. Here are some key traits and features that define the captivating character of Ursula:
1. Distinctive Appearance: Ursula is a striking figure with her voluptuous, purplish-blue skin and long tentacle-like arms. Her white hair and prominent red lips add to her menacing allure.
2. Manipulative and Cunning: Ursula is a master manipulator who preys on the desires and vulnerabilities of others. She concocts elaborate schemes to achieve her goals, often at the expense of the unsuspecting.
3. Magical Powers: As a sea witch, Ursula possesses formidable magical abilities. She can manipulate the sea, conjure storms, and make binding deals with those desperate enough to seek her assistance.
4. Lust for Power: Ursula's primary motivation is her insatiable thirst for power and control over the underwater kingdom of Atlantica. Her quest for dominion drives much of the film's conflict.
5. Memorable Song: Ursula's song, "Poor Unfortunate Souls," is one of Disney's most iconic villainous musical numbers, showcasing her persuasive charisma and dark allure.
6. Arch-Nemesis of Ariel: Ursula serves as the primary antagonist of the story, opposing Ariel's dreams of love and freedom at every turn.
As you embark on the thrilling journey of creating your own Ursula costume, remember these defining characteristics that make Ursula such a captivating and memorable Disney villain. With a flair for the dramatic and a touch of wickedness, you'll soon be ready to cast your dark spell and command attention as the sinister sea witch herself!
Check out more The Little Mermaid costume ideas here.