Welcome to our comprehensive guide on creating an extraordinary Valkyrie costume, inspired by the powerful character from Thor. Known for her fierce demeanor and remarkable strength, Valkyrie embodies bravery and resilience. Whether you're attending a cosplay event, a Halloween party, or simply want to channel Valkyrie's warrior spirit, this guide will help you bring her iconic look to life. With step-by-step instructions and helpful tips, you'll be ready to conquer any realm in no time.
Valkyrie Costume – Thor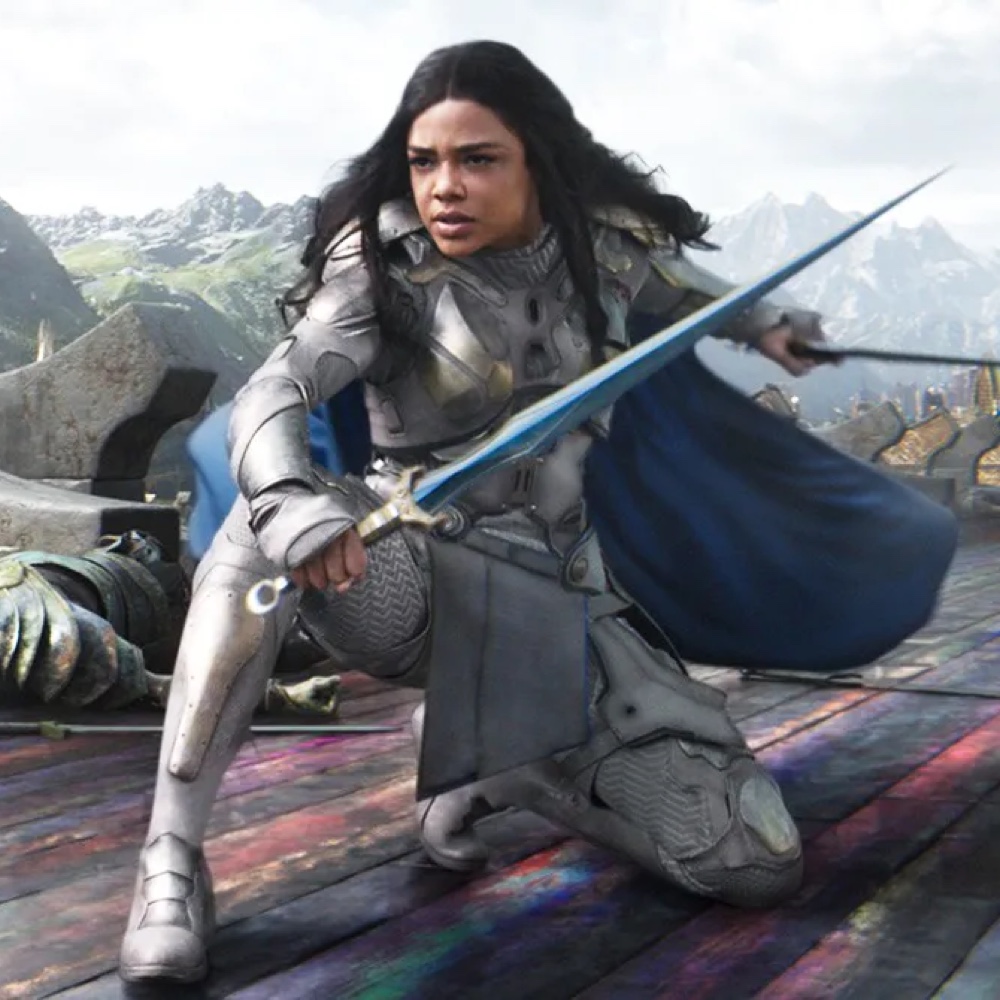 | # | Item | Description |
| --- | --- | --- |
| 1 | Black Leather Vest | Step into the shoes of a fearless bounty hunter with this stylish and protective black leather vest, designed to embody Valkyrie's fierce persona. |
| 2 | Black Jeans | Ensure maximum mobility during your missions by donning these comfortable and stretchy black jeans, perfectly suited for Valkyrie's agile maneuvers. |
| 3 | Black Boots | Maintain a seamless blend of style and functionality with these sleek knee-high black boots, the ideal footwear to complement Valkyrie's overall ensemble. |
| 4 | Long Black Fingerless Gloves | Add a touch of toughness and sophistication with these long black fingerless gloves, an essential accessory that epitomizes Valkyrie's edgy demeanor. |
| 5 | Blue Cape | Craft Valkyrie's signature cape by fashioning this vibrant blue fabric, embodying her unwavering spirit and heroic presence. |
| 6 | Sword & Dagger | No Valkyrie ensemble is complete without her iconic sword and dagger, emblematic of her unparalleled combat skills and indomitable spirit. |
| 7 | White Face Paint | Recreate Valkyrie's striking war paint with this high-quality white face paint, adding an extra touch of mystique and intensity to your transformation. |
| 8 | Readymade Costume Set | Save time and effort by acquiring this comprehensive Valkyrie costume set, allowing you to embody the legendary warrior without the need for additional DIY efforts. |
Valkyrie Overview
Valkyrie, portrayed by Tessa Thompson in the Thor movies, is a captivating Asgardian warrior and a former member of the Valkyrie squadron. With her striking presence, Valkyrie exudes a regal aura and commands attention wherever she goes. Clad in armor that symbolizes her indomitable spirit, she wields a deadly weapon and rides a majestic winged horse. Known for her exceptional combat skills and unwavering loyalty, Valkyrie is a force to be reckoned with, and her presence on the battlefield is both awe-inspiring and intimidating. As you embark on your journey to embody this iconic character, prepare to unleash your inner warrior and embrace the power of Valkyrie.
Check out more movie costume ideas here.