Welcome to the world of Dragon Ball! If you're a fan of the iconic anime and manga series, you'll undoubtedly recognize the fierce and prideful Prince of all Saiyans – Vegeta. From his first appearance as an antagonist to his transformation into a heroic Z Fighter, Vegeta's journey is a testament to character development and determination. Now, it's time for you to step into his shoes and embody the powerful and enigmatic Saiyan warrior with your very own Vegeta costume. In this guide, we'll take you through the steps of creating an authentic and impressive Vegeta outfit that will impress fellow fans and showcase your passion for the series.
Vegeta Costume – Dragon Ball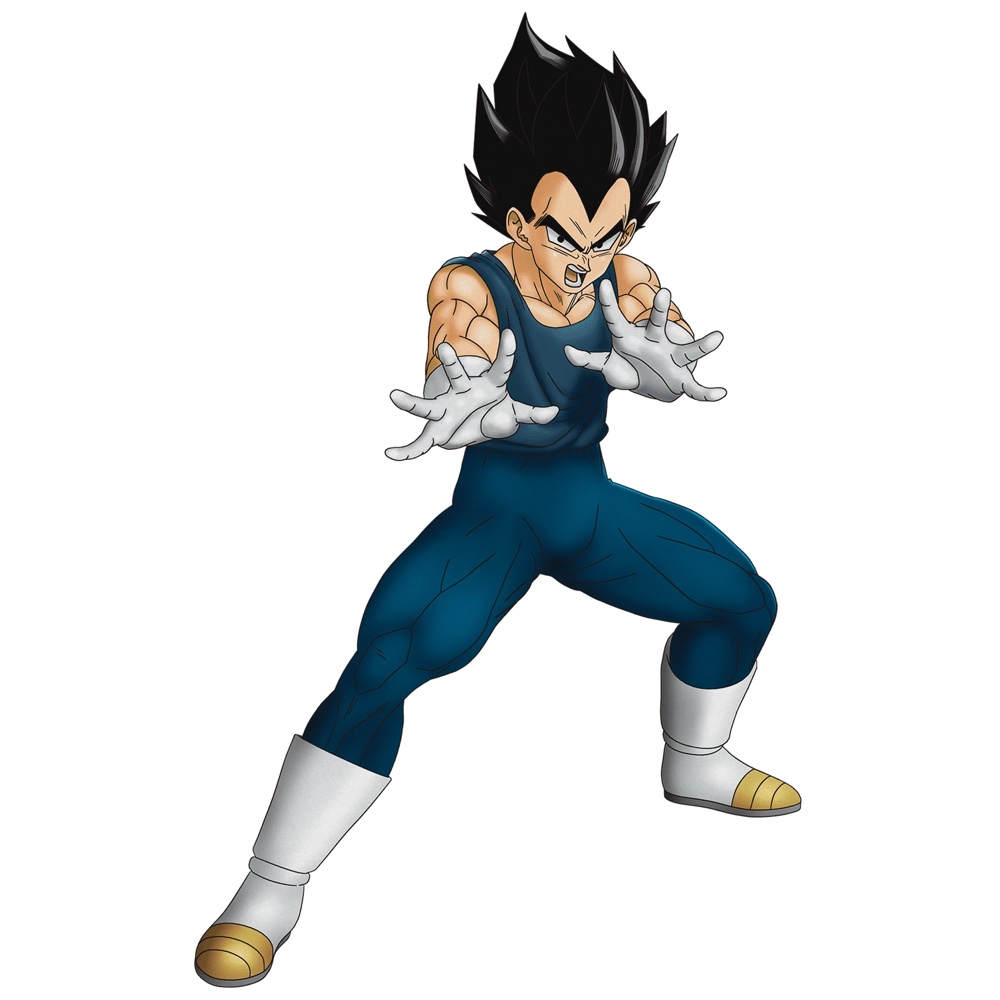 | # | Item | Description |
| --- | --- | --- |
| 1 | Blue Compression Shirt | Indulge in the legendary Saiyan warrior's style with this top-notch blue compression shirt, serving as the foundation of your mighty transformation. |
| 2 | Blue Compression Pants | Pair your top with these stylish blue compression pants, seamlessly completing the transformation into the Prince of Saiyans. |
| 3 | Vegeta Cartoon Print Shirt | Embrace the essence of Vegeta's character with this delightful cartoon print shirt, eliminating the need for extensive armor crafting. |
| 4 | White Boots | Stomp into battle with confidence in these white boots, mirroring Vegeta's fearless spirit and impeccable style. |
| 5 | White Gloves | Mimic the Prince's elegance and precision with these white gloves, accentuating the authenticity of your transformation. |
| 6 | Yellow Fabric | Craft the defining waist portion of Vegeta's outfit with this high-quality yellow fabric, ensuring an attention-grabbing appearance. |
| 7 | EVA Foam | Employ EVA foam to recreate Vegeta's distinctive shoulder piece, showcasing your dedication to capturing every detail. |
| 8 | Assorted Acrylic Paint | Add your artistic touch with assorted acrylic paint, transforming the EVA foam into a visually stunning masterpiece. |
| 9 | Vegeta Wig | Top off your transformation with Vegeta's iconic hairstyle, effortlessly achieved with this exceptional wig. |
| 10 | Full Costume Set | Alternatively, opt for this comprehensive costume set to save time and effort while ensuring a stunning portrayal of Vegeta. |
| 11 | Scouter | No Saiyan warrior is complete without a scouter! Secure yours to embody Vegeta's tactical and analytical approach to battles. |
| 12 | Crystall ball | For those seeking added flair, consider incorporating a mystical Dragon Ball crystal ball into your ensemble. |
Vegeta Overview
Vegeta, whose full name is Prince Vegeta IV, is one of the most complex and iconic characters in the Dragon Ball universe. Hailing from the planet Vegeta, he was originally introduced as a formidable villain whose sole purpose was to seek immortality and surpass his long-time rival, Goku. However, as the series progressed, Vegeta's character underwent significant development, and he ultimately abandoned his villainous ways to join the Z Fighters in their battles against powerful foes.
With a stoic demeanor, unyielding pride, and an insatiable drive to become the strongest, Vegeta's personality and journey resonate with fans worldwide. His Saiyan heritage grants him immense strength, and throughout the series, he achieves various powerful forms, including Super Saiyan and beyond. Whether you admire his fierce fighting spirit or find solace in his moments of vulnerability, dressing up as Vegeta allows you to embody a multifaceted character admired by generations of anime enthusiasts.
So, let's dive into the process of creating your own Vegeta costume – a tribute to the Prince of Saiyans and an excellent addition to any Dragon Ball cosplay event or convention!
Check out more TV show costume ideas here.