Welcome to our comprehensive guide on creating an awe-inspiring costume inspired by the enigmatic character of Winter Soldier from Marvel's Captain America series. The Winter Soldier, also known as Bucky Barnes, is a complex and intriguing character with a rich history in the Marvel Universe. With his dark and brooding presence, enhanced strength, and lethal combat skills, Winter Soldier has captivated audiences worldwide. In this guide, we will take you through the step-by-step process of assembling a remarkable Winter Soldier costume, allowing you to embody the essence of this formidable character and command attention at any cosplay event or fan gathering. Get ready to delve into the world of super-soldiers and secrets as we reveal the secrets to creating an authentic Winter Soldier persona.
Winter Soldier Costume – The Avengers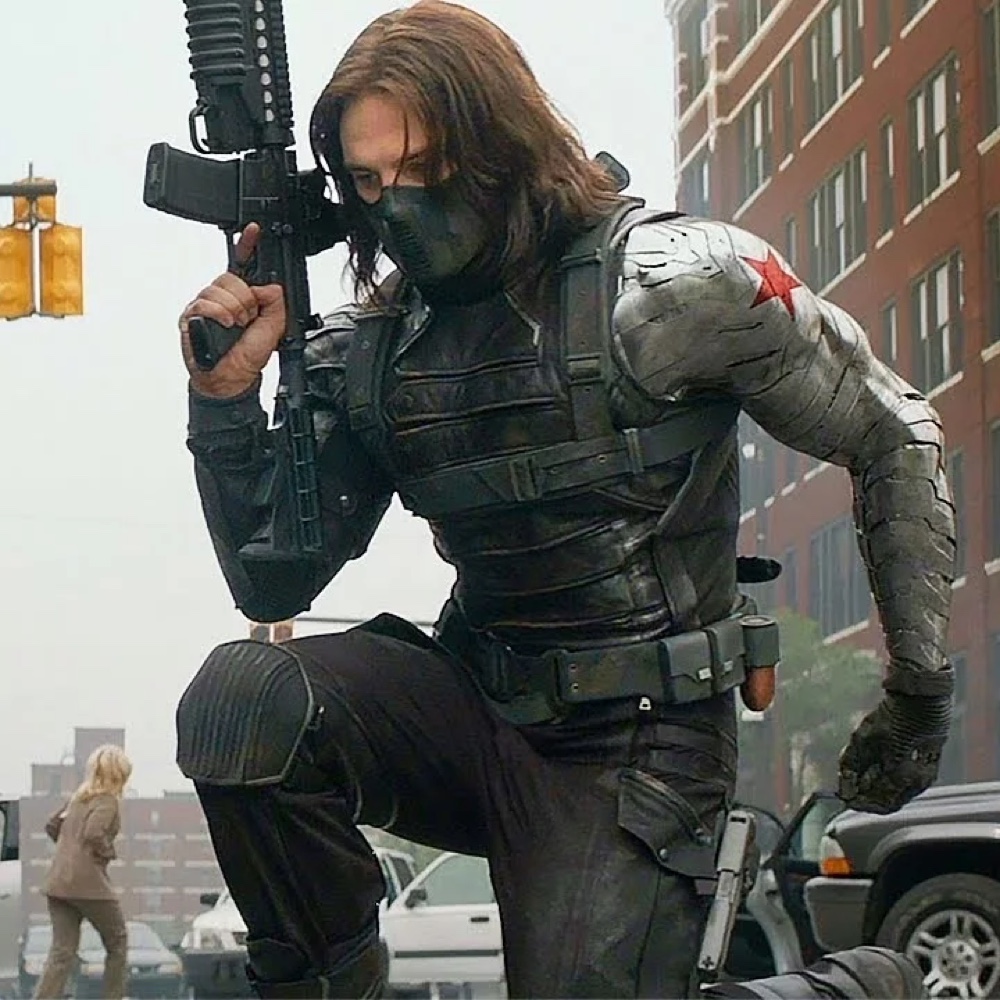 | # | Item | Description |
| --- | --- | --- |
| 1 | Men's Short Curly Layered Wig | Elevate your style with this captivating dark brown men's wig, featuring short curly layers that perfectly capture the essence of Bucky's distinctive hairstyle. |
| 2 | Military Dog Tags | Add a touch of authenticity to your Winter Soldier persona with these meticulously crafted stainless steel military dog tags, paying homage to Bucky's character. |
| 3 | Classic Muscle Costume | Step into the official Marvel-approved Winter Soldier costume, meticulously designed to instantly enhance your physique and transform you into a formidable presence. |
| 4 | Gloves | Complete your Winter Soldier ensemble with a pair of sleek costume gloves, perfectly matching the overall aesthetic of the outfit. |
| 5 | Cosplay Mask | Embody the enigmatic presence of the Winter Soldier with an incredibly realistic costume mask, featuring toggles for an added touch of authenticity. |
| 6 | Military Equipment Belt | Complete your outfit with a sleek black official equipment belt, adding a touch of utilitarian style and functionality to your overall appearance. |
| 7 | Tactical Leg Holster | Secure your gear with a minimalist black leg holster, designed for easy access and blending seamlessly with the rest of your Winter Soldier attire. |
| 8 | BT-M22 Pistol Costume | Arm yourself with the menacing charm of a black pistol costume, fitting snugly into your gun holster and completing your arsenal of authenticity. |
| 9 | GI Type Jungle Boot | Step confidently into the world of the Winter Soldier with these sleek black GI boots, adding a touch of ruggedness and completing your authentic look. |
Winter Soldier Overview
Winter Soldier, portrayed by Sebastian Stan, is a fascinating character deeply entwined with Captain America's story. Once Bucky Barnes, Steve Rogers' childhood friend and ally, he undergoes a transformation that turns him into a fearsome assassin. As Winter Soldier, he possesses enhanced strength, agility, and proficiency in various weapons. Clad in a sleek black arm, with a mask hiding part of his face, Winter Soldier is shrouded in mystery and turmoil. His past, obscured by brainwashing and manipulation, adds layers to his complex personality. As you bring the Winter Soldier fancy dress to life, you will embody the stoic determination, formidable combat skills, and conflicted nature of this iconic character. Prepare to enter a world of espionage, loyalty, and redemption as you assume the mantle of the Winter Soldier.
Check out more movie costume ideas here.