Welcome to the enchanting world of Zarina, the Pirate Fairy! In this guide, we will take you on a magical journey to create your very own Zarina The Pirate Fairy costume. Inspired by the captivating character from Disney Fairies, Zarina's unique and adventurous spirit will come to life as you bring her costume to fruition.
Zarina The Pirate Fairy Costume – Disney Fairies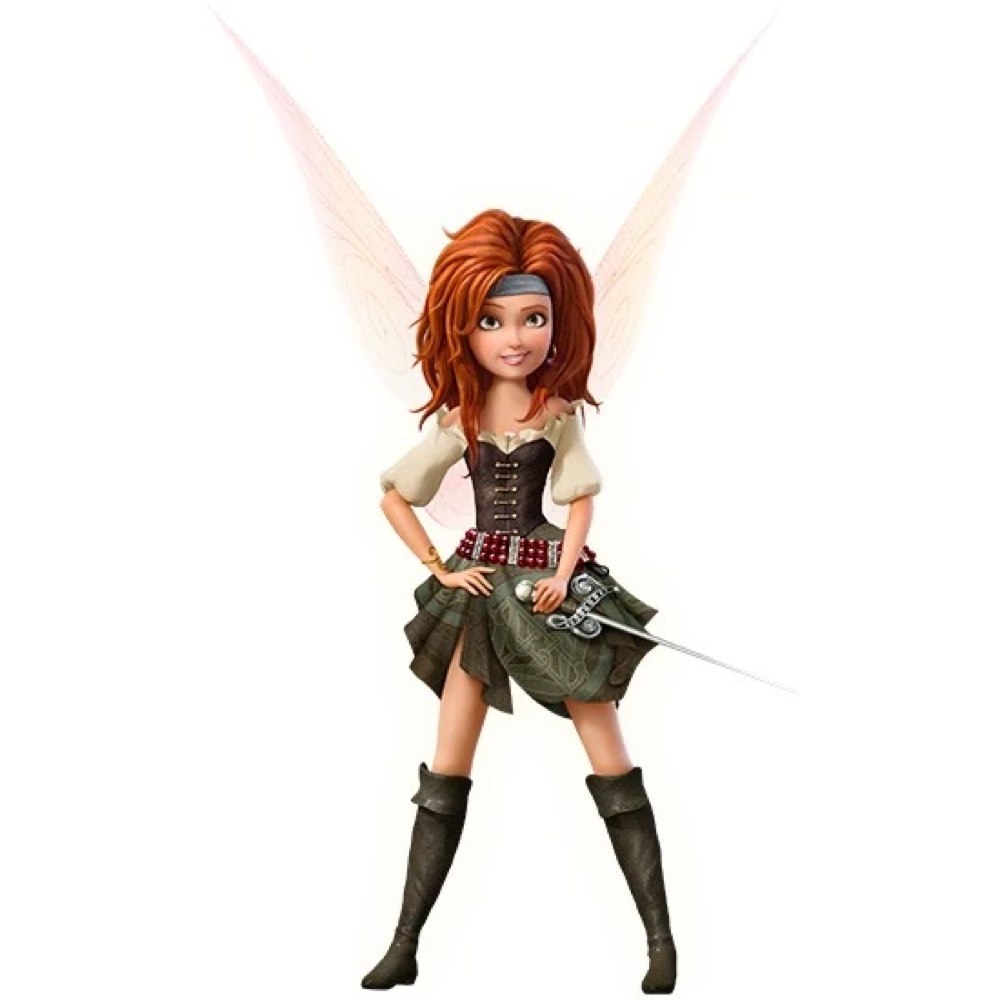 | # | Item | Description |
| --- | --- | --- |
| 1 | White Top | Begin your costume with a classic white top, setting the foundation for your pirate-inspired ensemble with a clean and versatile base. |
| 2 | Corset | Add a touch of allure and sophistication by layering a brown corset over the white top, accentuating your figure and evoking a sense of pirate-inspired charm. |
| 3 | Skirt | Complete the look by styling the corset with a skirt, allowing you to showcase your individual style and creativity, while also adding an element of movement and flair to your costume. |
| 4 | Belt | Inject a vibrant pop of color into your outfit by securing a red belt around your waist, serving as both a stylish accessory and a functional addition that adds definition and character to your pirate-inspired ensemble. |
| 5 | Boots | Step into the role of a fearless pirate by wearing a pair of boots, exuding confidence and adventure as you navigate your way through imaginary seas and conquer the high seas of your imagination. |
| 6 | Ginger Wig | Emulate the fiery spirit of Zarina by adorning yourself with a ginger wig, perfectly capturing her iconic hairstyle and infusing your costume with a dash of playfulness and character. |
| 7 | Headband | Incorporate a gray headband into your costume, paying homage to the pirate aesthetic and adding an extra layer of authenticity to your overall look, highlighting your attention to detail. |
| 8 | Gold Earrings | Embrace the true essence of a pirate by wearing a pair of gold earrings, bringing a touch of elegance and a hint of treasure to your ensemble, completing the pirate-inspired look with a glamorous and swashbuckling touch. |
| 9 | Wings | Elevate your pirate costume to new heights by topping it off with a pair of wings, embodying the spirit of flight and fantasy, adding a whimsical and enchanting element to your overall appearance. |
| 10 | Dagger | Carry a toy dagger as an essential accessory to complete your pirate costume, exuding a sense of adventure and danger, enhancing your role-play and immersing yourself fully in the pirate persona. |
| 11 | Full Pirate Outfit | Simplify your costume preparation by opting for a complete pirate outfit, allowing you to effortlessly embrace the pirate theme, while also providing the opportunity to style it with the addition of wings, infusing your ensemble with a unique and personalized touch. |
Zarina The Pirate Fairy Overview
Welcome to the enchanting world of Zarina, the Pirate Fairy! Zarina is a captivating character from the beloved Disney Fairies franchise, known for her adventurous spirit and daring personality. In this overview, we'll delve into the captivating tale of Zarina and explore the key elements that make her an extraordinary character.
Zarina, with her striking appearance and affinity for pirate life, captures the hearts of both children and adults alike. As a fairy who embraces her unique talents, she sets sail on thrilling journeys across the Neverland seas. In this overview, we'll uncover the fascinating story behind Zarina's transformation from a dust-keeper fairy to a swashbuckling pirate fairy.
Join us as we discover the intricate details of Zarina's costume and appearance. From her iconic pirate hat and flowing attire to her shimmering wings and distinctive accessories, we'll guide you through the process of recreating her captivating look. Whether you're preparing for a cosplay event, themed party, or simply want to channel your inner pirate fairy, this guide is here to help you bring Zarina's magic to life.
Explore the world of pirate fairies, uncover the secrets of Pixie Hollow, and immerse yourself in the whimsical realm of Zarina. Get ready to embark on an exciting journey as we unlock the secrets of creating a breathtaking Zarina the Pirate Fairy costume. Let your imagination soar and embrace the spirit of adventure with Zarina!
Check out more TV show costume ideas here.