Welcome to the ultimate guide on creating the compelling costume of Andrea from "The Walking Dead"! If you've been captivated by this complex and fearless character's journey through the post-apocalyptic world, then you're in the right place. In this comprehensive guide, we will walk you through the steps of crafting Andrea's iconic outfit, from her practical attire to her essential accessories. Get ready to embody the strength, resilience, and determination of this beloved character as you bring your very own Andrea – Walking Dead costume to life.
Andrea – Walking Dead Costume – The Walking Dead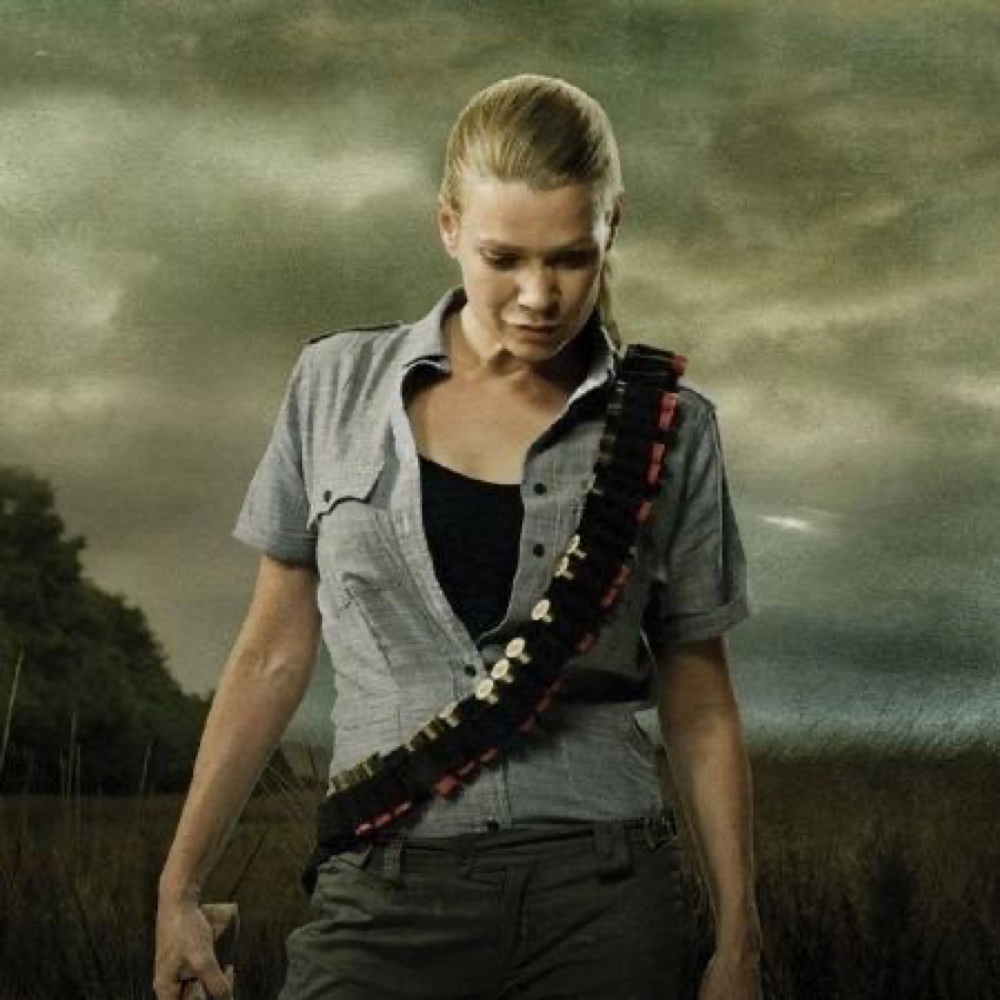 | # | Item | Description |
| --- | --- | --- |
| 1 | Simple Black Tank Top | Andrea adorns herself with a versatile black tank top, serving as an additional layer of protection against changing weather conditions. It offers both practicality and comfort, ensuring she remains well-prepared for any climatic challenges she may face. |
| 2 | Short Sleeve Light Denim Shirt | Andrea dons a light denim shirt that strikes the perfect balance between simplicity and functionality. Its short sleeves provide her with ease of movement, enabling her to navigate and confront walkers with agility. |
| 3 | Dark Gray Jeans | Comfort becomes a rare luxury in the post-apocalyptic world, and Andrea takes solace in wearing dark gray jeans. Not only do they offer a welcome respite, but they also exemplify practicality in attire amidst the challenging circumstances she and her fellow survivors endure. |
| 4 | Brown Gray Lace Up Boots | Andrea's lace-up boots not only provide essential foot protection against uneven terrain, stones, and roots but also offer warmth and stability. The adjustable shoelaces ensure a secure fit, allowing her to venture through the hazardous landscape with confidence. |
| 5 | Bullet Belt | As Andrea knows well, a substantial arsenal requires reliable ammunition. The bullet belt proves to be an indispensable accessory in her survival toolkit, ensuring that her weapons remain effective and deadlyeven in the most intense encounters. This vital accessory allows her to stay prepared and ready to defend herself and her fellow survivors. |
| 6 | Shotgun | An enduring classic, the shotgun serves as Andrea's reliable weapon of choice against the relentless walkers. Its versatility as both a formidable firearm and a stylish accessory allows her to confront the challenges of the post-apocalyptic world with confidence. |
Andrea Overview
Andrea, portrayed by Laurie Holden, is a prominent character in the television series "The Walking Dead." She evolves from a vulnerable and frightened survivor to a formidable force in the face of adversity. Known for her sharpshooting skills and unwavering determination, Andrea becomes a valuable asset to the group. Her signature outfit typically includes durable clothing suitable for survival, such as cargo pants, a utility belt, and a practical jacket. Andrea's transformation and unwavering spirit showcase her ability to adapt and thrive in the midst of a harsh and unforgiving world. As you embark on creating your Andrea costume, embrace her courage, resilience, and willingness to fight for what she believes in. Let's dive into the details and capture the essence of Andrea in your portrayal of this iconic character from "The Walking Dead"!
Check out more TV show costume ideas here.