"Rit-dit-dit-di-doo!" Are you ready to embrace your inner "Nard Dog" and embark on a musical adventure? In this guide, we'll show you how to create the perfect Andy Bernard costume, so you can channel the quirky, a cappella-loving character from "The Office." Whether you're attending a costume party or simply want to pay homage to this unforgettable character, we've got you covered.
From his memorable catchphrases to his unique fashion sense, Andy Bernard has left a lasting impression on fans of the show. Join us as we dive into the world of this beloved character and learn how to bring him to life through your costume.
Andy Bernard Costume – The Office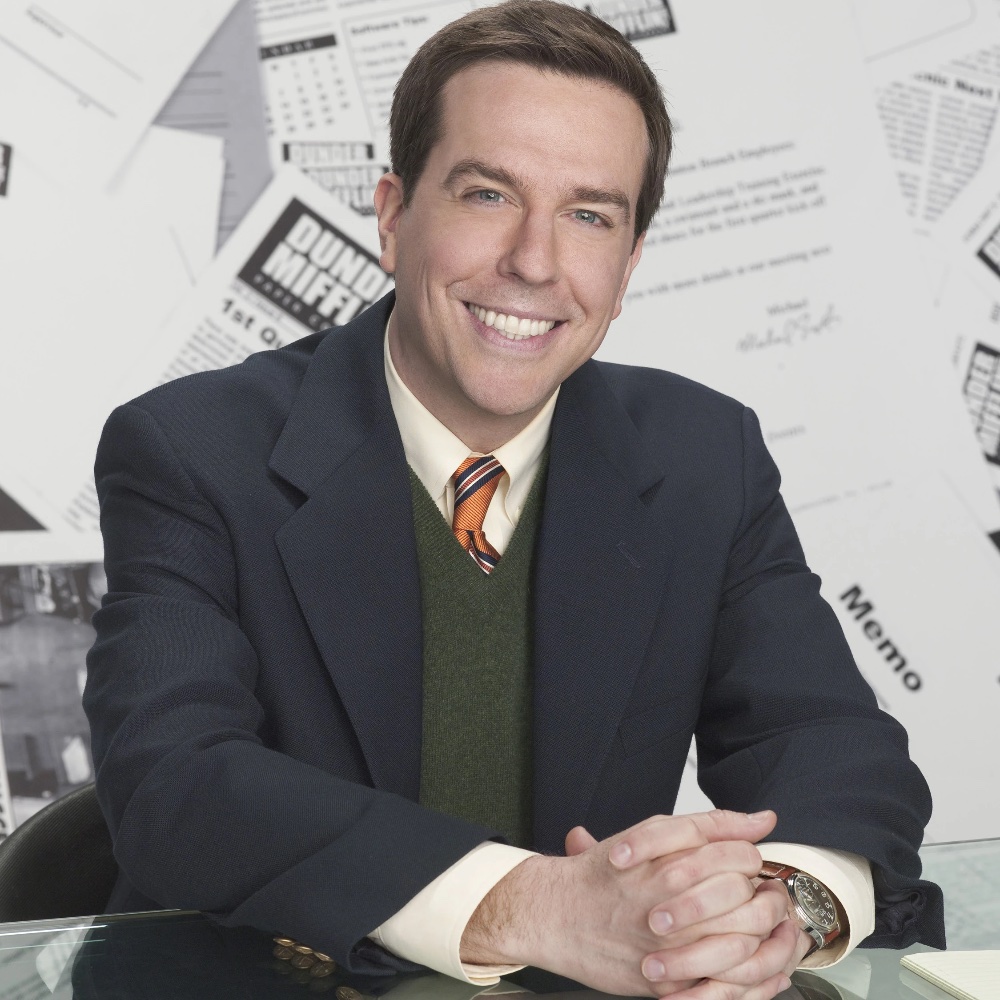 | | |
| --- | --- |
| Burgundy Bow Tie | Andy Bernard is known for his preppy and often eccentric fashion choices. The burgundy bow tie adds a touch of quirkiness to the costume, reflecting his penchant for unconventional accessories. |
| Light Blue Dress Shirt | Andy's wardrobe includes a variety of dress shirts in different colors. The light blue dress shirt provides a classic and polished look that is synonymous with office attire, reflecting his professional side. |
| Slim Fit Tan Suit | Andy has been seen wearing suits on multiple occasions throughout the series. A slim fit tan suit is a versatile choice that can mimic his more formal and business-like appearance. |
| Sky Blue Tie | Another tie option that reflects Andy's love for colorful and patterned accessories. The sky blue tie adds a pop of color and complements the dress shirt and suit, showcasing his vibrant style. |
| Pink Button Down Dress Shirt | Andy's character often embraces pastel-colored dress shirts, including pink. The pink button-down shirt adds diversity to the costume and captures his affinity for colorful attire. |
| Yellow V-Neck Sweater Vest | Andy has been known to layer his outfits with sweater vests. The yellow v-neck sweater vest not only showcases his preppy style but also adds warmth and texture to the costume. |
Andy Bernard Overview
Andy Bernard, portrayed by Ed Helms in the hit TV series "The Office," is a character known for his distinct quirks, musical talents, and memorable personality. Here's a glimpse into the world of Andy Bernard:
1. A Musical Enthusiast: Andy's love for music, particularly a cappella singing, is one of his defining traits. He's a member of the "Here Comes Treble" a cappella group and often bursts into song at unexpected moments.
2. The "Nard Dog": Andy is often referred to as the "Nard Dog" by his coworkers. This quirky nickname is just one example of his penchant for adopting unusual monikers and catchphrases.
3. Unique Fashion Sense: Andy's style is a mix of preppy and quirky. His wardrobe includes bright-colored polo shirts, khaki pants, and boat shoes, making him stand out in the office.
4. Ambitious and Eccentric: Throughout the series, Andy's character undergoes various transformations, from an eager but obnoxious salesman to a more self-aware and eccentric regional manager. His journey is marked by ambition, personal growth, and humorous mishaps.
5. A Loyal Friend: Despite his quirks, Andy is a loyal friend and a romantic at heart. He often seeks approval and camaraderie from his coworkers, making his character both endearing and entertaining.
As you prepare to create your Andy Bernard costume, remember to capture his musical enthusiasm, quirky catchphrases, and unique fashion sense. Now, let's dive into the details and transform you into the one and only "Nard Dog" who's ready to serenade the world with his a cappella charm!
See more costumes from The Office here.