Welcome to our comprehensive guide on creating an extraordinary Barbenheimer costume! Whether you're gearing up for a cosplay event, a themed party, or simply want to embody the charm and mystique of this unique character, you've come to the right place. In this guide, we'll take you step by step through the process of bringing the enigmatic Barbenheimer to life.
Barbenheimer Costume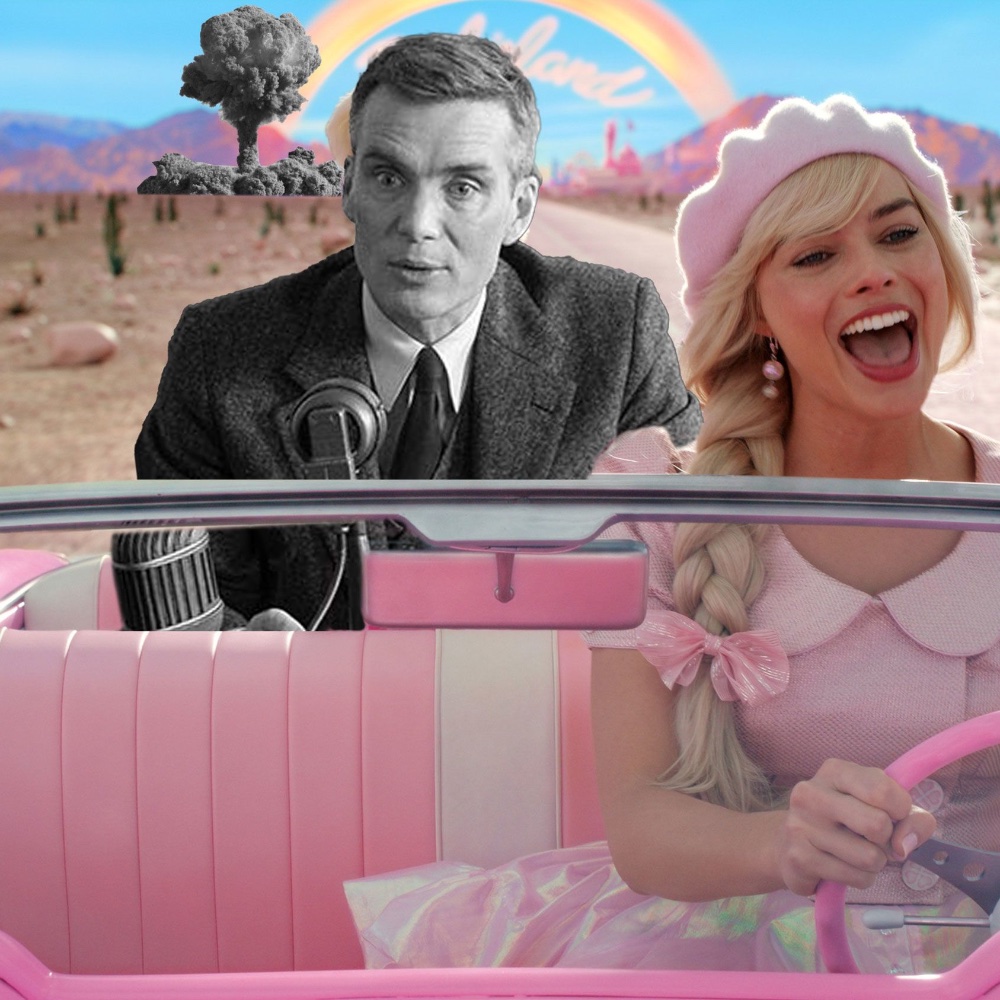 Tips for your Barbenheimer Costume
f you're eager to embrace the quirkiness of Barbenheimer this Halloween, you're in for a treat. The Barbenheimer Halloween Costume combines humor and creativity, offering a range of costume options to capture the essence of this character.
For Your Barbenheimer Costume, You Will Need:
Hat Options: Choose from three splendid hat options – the charming chocolate Australian unisex fedora hat, the chic tan/pink unisex fedora hat, or the flamboyant wide-brimmed unisex fedora hat.
Wig: Get into character with a 1920s short pink curly wig, capturing the essence of Barbenheimer's unique style.
Makeup: No Barbenheimer look is complete without vintage red lipstick. It's time to pout, pose, and dazzle.
Outfit Choices: Select from two fantastic outfit options – a casual Peter Pan collar a-line dress or an elegant pink cocktail dress for a touch of sophistication.
Footwear: Finish your ensemble with flair by choosing between pink two-tone Mary Jane shoes for a classic look or neon skates if you're feeling daring.
Tips for Your Barbenheimer Costume:
Confidence is Key: Emulate Barbenheimer's confidence and let your unique costume shine. Strut your stuff with pride and poise.
Social Butterfly: Channel Barbenheimer's outgoing nature. Engage in lively conversations, share jokes, and spread laughter like confetti.
Embrace Contrasts: Barbenheimer is a blend of opposites, just like the movies that inspired this character. Playfully debate film preferences with fellow party-goers.
Strike a Pose: Barbenheimer knows how to work the camera. Be ready to strike glamorous poses and embrace impromptu photoshoots with grace.
Dance with Abandon: Barbenheimer has boundless energy. Hit the dance floor and show off your moves, whether in high heels or skates. Let your inner Barbenheimer shine.
About Barbenheimer:
Barbenheimer emerged as a symbol of the whimsy surrounding the release of Barbie 2023 and Oppenheimer on the same date, July 21st, 2023. This character represents a delightful fusion of creativity, humor, and pop culture references. It's a testament to imagination and the power of humor to bring people together in celebration.
As you prepare for your Halloween celebration, remember to embrace the spirit of Barbenheimer and enjoy the festivities to the fullest. Elevate your Barbenheimer costume game by practicing your best Barbie and Oppenheimer impersonations, carrying tiny props from each character's world, and coordinating with friends for a group Barbenheimer ensemble for maximum impact. Above all, revel in the humor and creativity that Barbenheimer represents, and you're sure to have a memorable Halloween experience.
Barbenheimer Overview
Barbenheimer is a whimsical and hilarious mashup character that gained popularity in the midst of the release frenzy surrounding Gretta Gerwig's Barbie adaptation and Christopher Nolan's Oppenheimer, both hitting the screens on July 21st, 2023. This unique character is a fusion of Barbie and Oppenheimer, embodying the playful spirit of those who wanted to celebrate the coincidental release of these two films on the same date.
Check out more Miscellaneous costume ideas here.