Welcome to our enchanting guide on creating an Ariel costume that will transport you to the magical world under the sea! If you've ever dreamt of becoming the adventurous and spirited mermaid princess, Ariel, then you're in for a delightful journey. In this comprehensive guide, we will walk you through the step-by-step process of bringing this beloved Disney The Little Mermaid character to life, ensuring you dazzle and delight at parties, conventions, or simply in your own world of imagination.
Ariel Costume – The Little Mermaid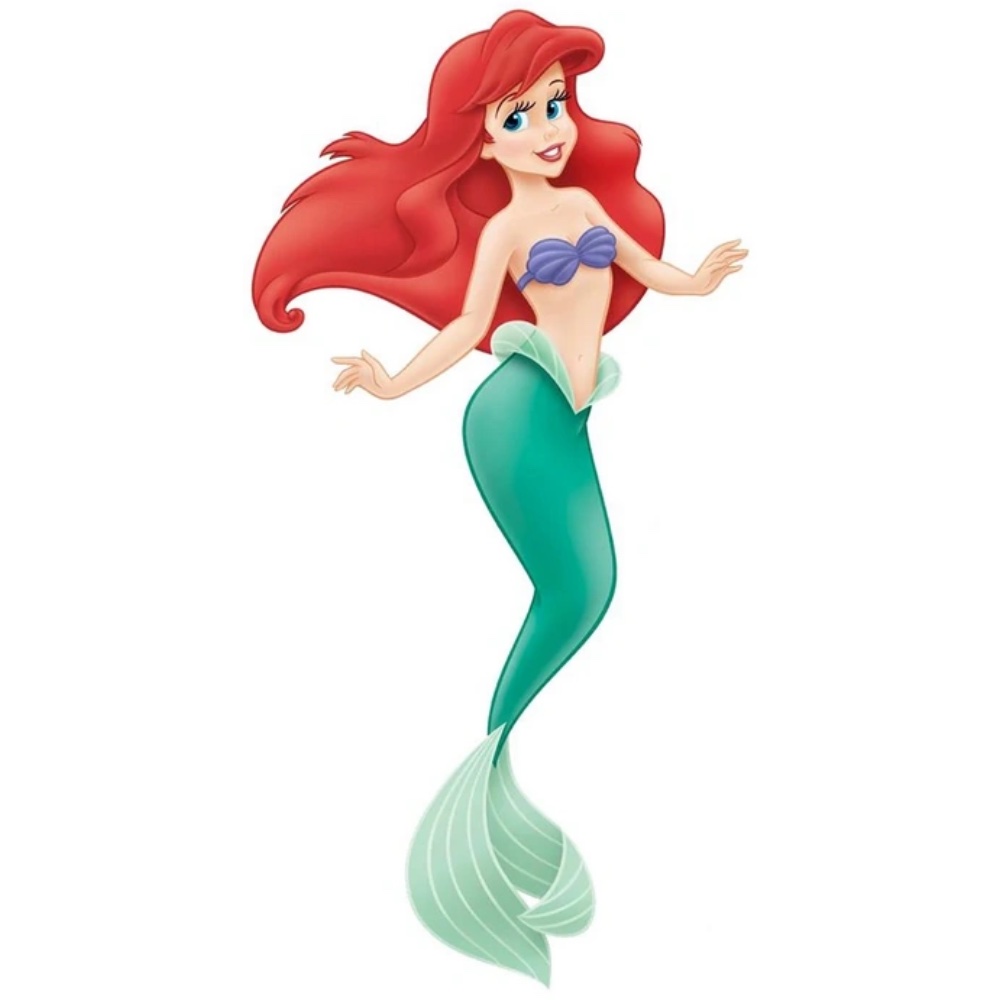 | # | Item | Description |
| --- | --- | --- |
| 1 | Purple Bikini Top | Elevate your beach look with this stunning purple seashell bikini top, reminiscent of Ariel's iconic style. |
| 2 | Green Scaly Mermaid-Cut Skirt | Channel your inner mermaid with this mesmerizing green mermaid-cut skirt that mirrors the beauty of Ariel's tail. |
| 3 | Green Heels | Step into the world of "The Little Mermaid" with these enchanting green heels that complete your aquatic look. |
| 4 | Red Wig | Transform into Ariel herself with a vibrant red wig that captures her signature fiery hair. |
| 5 | Kids Costume Set | Let your little one become a real-life mermaid with this adorable Ariel costume set. |
| 6 | Wig – Kids | Give your child a magical hair makeover with this kid-sized Ariel wig. |
| 7 | Pet Costume | Even your furry friend can join the undersea adventure as the little mermaid with this adorable pet costume set. |
| 8 | Costume Set | Transform into a captivating mermaid with this all-inclusive costume set. |
| 9 | Blue Dress Set | Choose Ariel's charming blue date dress for a unique twist on the classic mermaid look. |
Ariel Overview
Ariel, a character brought to life by Disney's timeless classic "The Little Mermaid," is a beloved and enduring figure in the world of animation and fairy tales. She is a mermaid princess who embodies the essence of curiosity, determination, and a yearning for a life beyond the ocean's depths.
Here are some key traits and features that define the captivating character of Ariel:
1. Fiery Red Hair: Ariel's most iconic feature is her vibrant, flowing red hair. It's a symbol of her individuality and sets her apart from other mermaids in the underwater kingdom of Atlantica.
2. Mermaid Tail: As a mermaid, Ariel has a long, shimmering tail instead of legs. Her graceful and agile swimming abilities make her the envy of all other sea creatures.
3. Curiosity and Adventure: Ariel is known for her insatiable curiosity about the human world above the surface. She collects human artifacts and dreams of experiencing life on land, which leads her to make a life-altering deal with a sea witch.
4. Singing Voice: Ariel possesses a mesmerizing singing voice, which she uses to express her emotions and desires. Her songs, such as "Part of Your World," are among Disney's most cherished musical moments.
5. Strong-Willed and Independent: Ariel is determined and independent, willing to go to great lengths to achieve her dreams. Her journey is one of self-discovery, as she learns about sacrifice, love, and the importance of being true to oneself.
6. Friends and Companions: Ariel's adventures are often shared with her loyal friends, including Flounder, a colorful fish, and Sebastian, a witty crab who serves as the court composer.
As you embark on the exciting quest to create your own Ariel costume, keep in mind these defining characteristics that make Ariel such a beloved and iconic Disney princess. With a little creativity and imagination, you'll soon be ready to dive into Ariel's world and make a splash wherever you go!
Check out more The Little Mermaid costume ideas here.