Step into the heart of King's Landing, where power, intrigue, and ambition reign supreme, as we embark on an enthralling journey to create a Cersei Lannister costume. In this comprehensive guide, we'll explore the captivating world of George R.R. Martin's "A Song of Ice and Fire" and the spellbinding television series, "Game of Thrones." Cersei Lannister, a character whose cunning and determination shape the fate of the Seven Kingdoms, embodies the essence of political maneuvering and ambition. Now, you have the opportunity to embody her regal presence, her distinctive style, and her unyielding quest for power. Join us as we unveil the secrets to crafting a costume that pays tribute to Cersei, a character whose presence commands attention and intrigue in the courts of Westeros.
Cersei Lannister Costume – Game of Thrones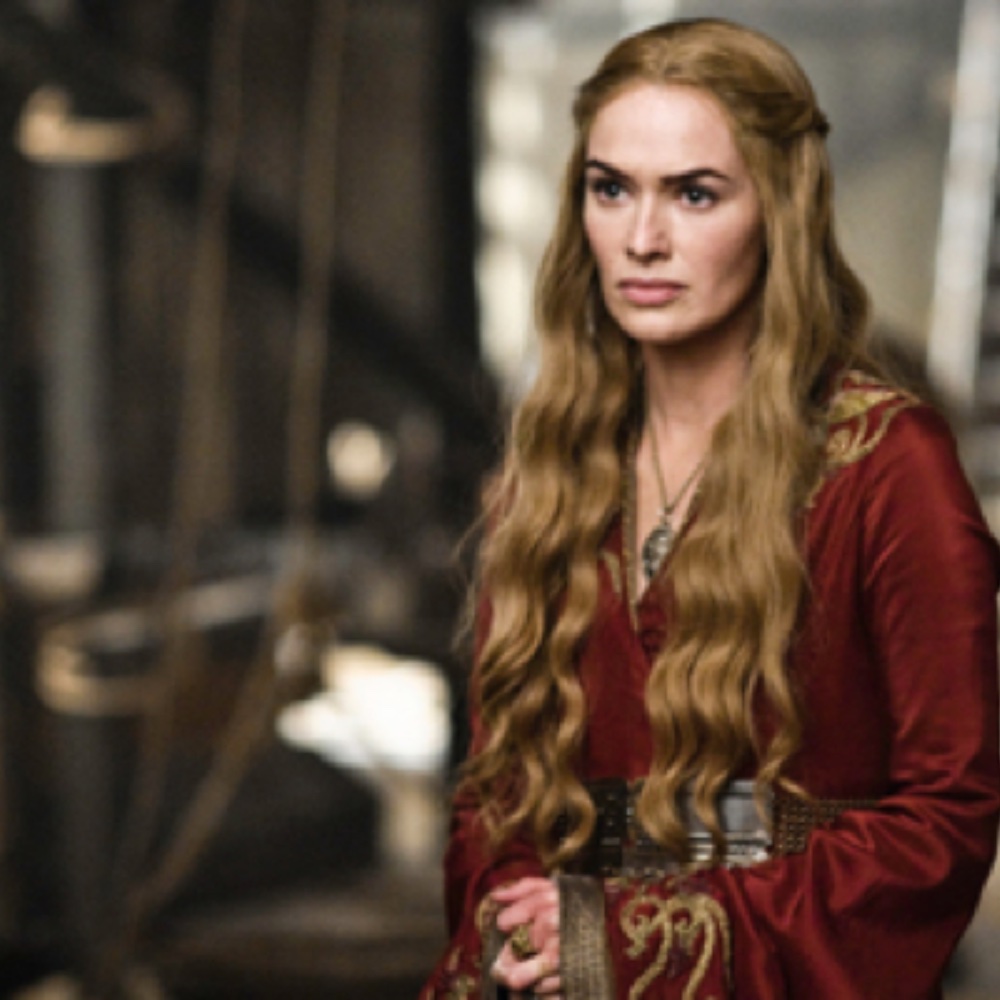 | | |
| --- | --- |
| Cersei Lannister Antique Lion Pendant Necklace | Cersei's signature lion pendant is a symbol of House Lannister, and it represents her family's power and influence. This necklace is an iconic accessory that completes the costume. |
| Silky Long Blonde Wavy Wig | Cersei's long, golden hair is one of her defining features. This wig replicates her distinctive look, capturing her regal appearance and beauty. |
| Renaissance Maiden Costume in Burgundy and Gold | Cersei's attire is often regal and opulent, reflecting her status as Queen. This costume, with its rich burgundy and gold colors, embodies her royal presence and elegance. |
| Women's Fashion Elastic Cinch Belt 3″ Wide Stretch Waist Band Clasp Buckle | Cersei's costumes often feature cinched waists, accentuating her figure and adding a touch of sophistication. This belt recreates that distinctive look. |
| Gold Waistband Belt | Another essential belt accessory, this item adds to the opulence of Cersei's attire and complements the overall costume. |
| Wine Glass | Cersei is often seen sipping wine, and wine plays a significant role in her character's storyline. Holding a wine glass as part of the costume adds authenticity to her character. |
Cersei Lannister Overview
Cersei Lannister is a character known for her complex and ambitious nature in the world of "Game of Thrones" and George R.R. Martin's series. Here's an overview of this captivating character:
Noble Birth: Cersei is born into House Lannister, one of the wealthiest and most powerful noble houses in Westeros. Her noble birth and upbringing in Casterly Rock influence her sense of entitlement and ambition.
Ambition and Power: Cersei's thirst for power is a driving force in her life. She is determined to see her family, particularly her children, rule the Seven Kingdoms, and she is willing to go to great lengths to achieve her goals.
Distinctive Style: Cersei is known for her regal and elegant attire, which reflects her status as the Queen and her desire to project an image of authority and beauty. Her wardrobe includes intricate gowns adorned with symbols of House Lannister.
Complex Relationships: Cersei's relationships within her family, particularly her strained relationship with her brother Tyrion, and her love for her children add depth to her character. Her love for her twin brother Jaime is particularly complex and controversial.
Political Intrigue: Cersei's involvement in the political intrigues of King's Landing, her manipulative tactics, and her ambition make her a central figure in the power struggles of the Seven Kingdoms.
Iron Will: Despite the challenges and dangers she faces, Cersei's iron will and determination set her apart. She is a formidable player in the game of thrones and is willing to do whatever it takes to protect her family and maintain her grip on power.
Check out more Game of Thrones costume ideas here.