Enter the sensual and politically charged world of Dorne as we embark on a captivating journey to create an Ellaria Sand costume. In this comprehensive guide, we'll explore the alluring realm of George R.R. Martin's "A Song of Ice and Fire" and the mesmerizing television series, "Game of Thrones." Ellaria Sand, a character whose strength, sensuality, and indomitable will shape the fate of Dorne, embodies the essence of this sultry and cunning kingdom. Now, you have the opportunity to embody her fiery spirit, distinctive style, and unwavering loyalty. Join us as we unveil the secrets to crafting a costume that pays homage to Ellaria, a character whose presence is as seductive as it is commanding.
Ellaria Sand Costume – Game of Thrones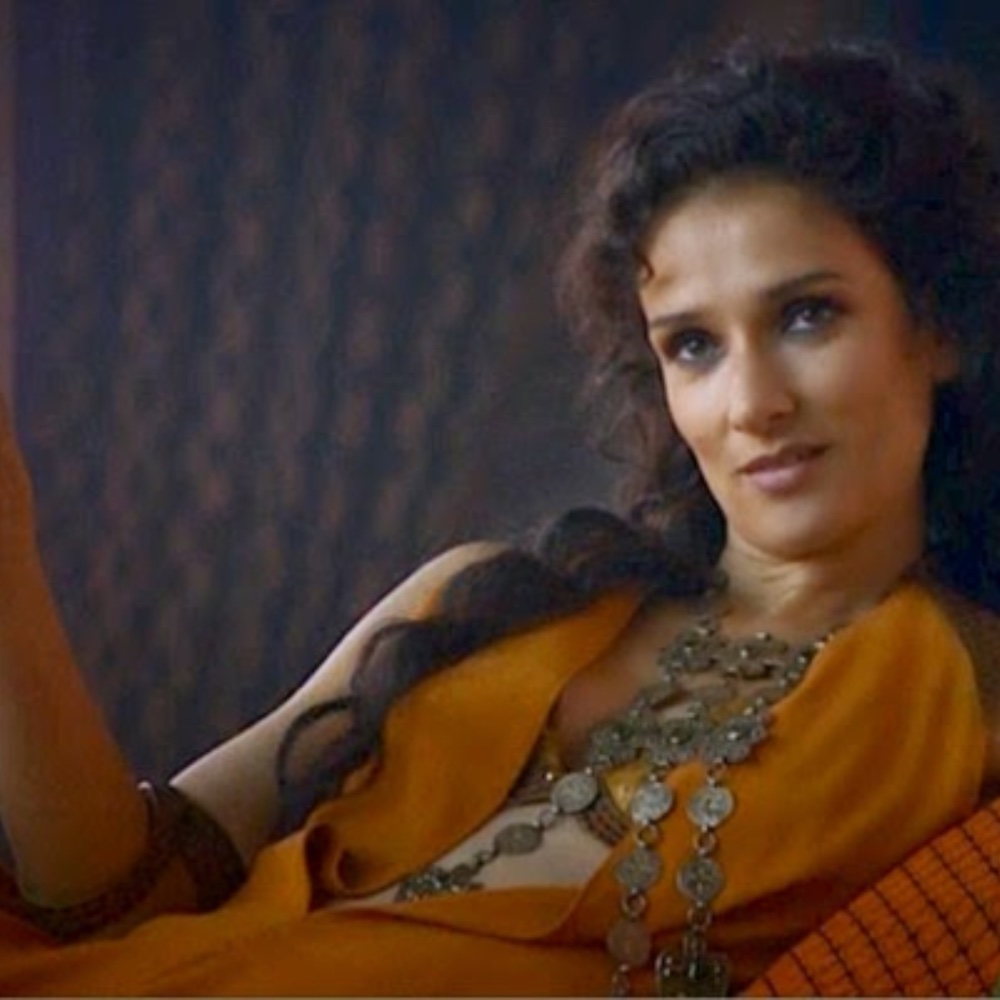 | | |
| --- | --- |
| Silver Chain Hair Pin | Ellaria often wears her hair in intricate and unique styles. This chain hairpin adds a touch of elegance and captures her distinctive look. |
| Stone Coin Necklace | The necklace serves as an accessory that adds authenticity to Ellaria's style. It complements her overall bohemian and exotic appearance. |
| Silver Chain Headband | The headband is another accessory that enhances the bohemian and exotic look of Ellaria's character. It's a key element in capturing her style. |
| Interwoven Brown Leather Bracelet with Buckle | Ellaria's style often includes leather accessories. This bracelet adds a touch of ruggedness and authenticity to the costume. |
| ITOPAI Underwire Push Up in Gold Green | Ellaria's attire is often seductive and alluring. This bra replicates her style and adds to the overall look of the costume. |
| Womens Willow Off Shoulder Button Tie Maxi Dress | Ellaria is known for her flowing and bohemian dresses. This off-shoulder maxi dress captures her style, and the button tie detail adds authenticity. |
| Loose Boho Chiffon Pocket Long Maxi Dress | Another essential dress option for Ellaria's costume, this chiffon maxi dress adds variety and captures her free-spirited and exotic appearance |
Ellaria Sand Overview
Ellaria Sand is a character known for her captivating presence and unwavering loyalty in the world of "Game of Thrones" and George R.R. Martin's series. Here's an overview of this captivating character:
Dornish Origin: Ellaria hails from Dorne, a region known for its unique customs and open-minded approach to matters of love and marriage. Her background influences her sensuality, freedom of expression, and strong sense of identity.
Passionate Love: Ellaria is deeply in love with Prince Oberyn Martell, the Red Viper, and their relationship is marked by passion and openness. Her love for Oberyn reflects the passionate nature of Dornish culture.
Distinctive Style: Ellaria's attire often includes flowing, elegant dresses and jewelry that reflect her sensuality and connection to Dornish customs. Her style is both alluring and sophisticated.
Political Intrigue: Ellaria becomes embroiled in the political intrigues of Dorne, especially after the death of Oberyn Martell. Her unwavering loyalty to the Martell family drives her actions, and she is willing to take risks to protect their legacy.
Strong Will: Despite the challenges and dangers she faces, Ellaria's strong will and determination set her apart. She becomes a central figure in the power struggles of Dorne, determined to shape the kingdom's destiny.
Check out more Game of Thrones costume ideas here.