Welcome to the ultimate guide on creating the unforgettable costume of Clementine from "The Walking Dead"! If you've journeyed alongside this courageous and resilient character through the post-apocalyptic world, then you know just how inspiring she is. In this comprehensive guide, we will walk you through the steps of crafting Clementine's iconic outfit, from her practical clothing to her essential accessories. Get ready to embody the strength, resourcefulness, and unwavering determination of this beloved character as you bring your very own Clementine – Walking Dead costume to life.
Clementine – Walking Dead Costume – The Walking Dead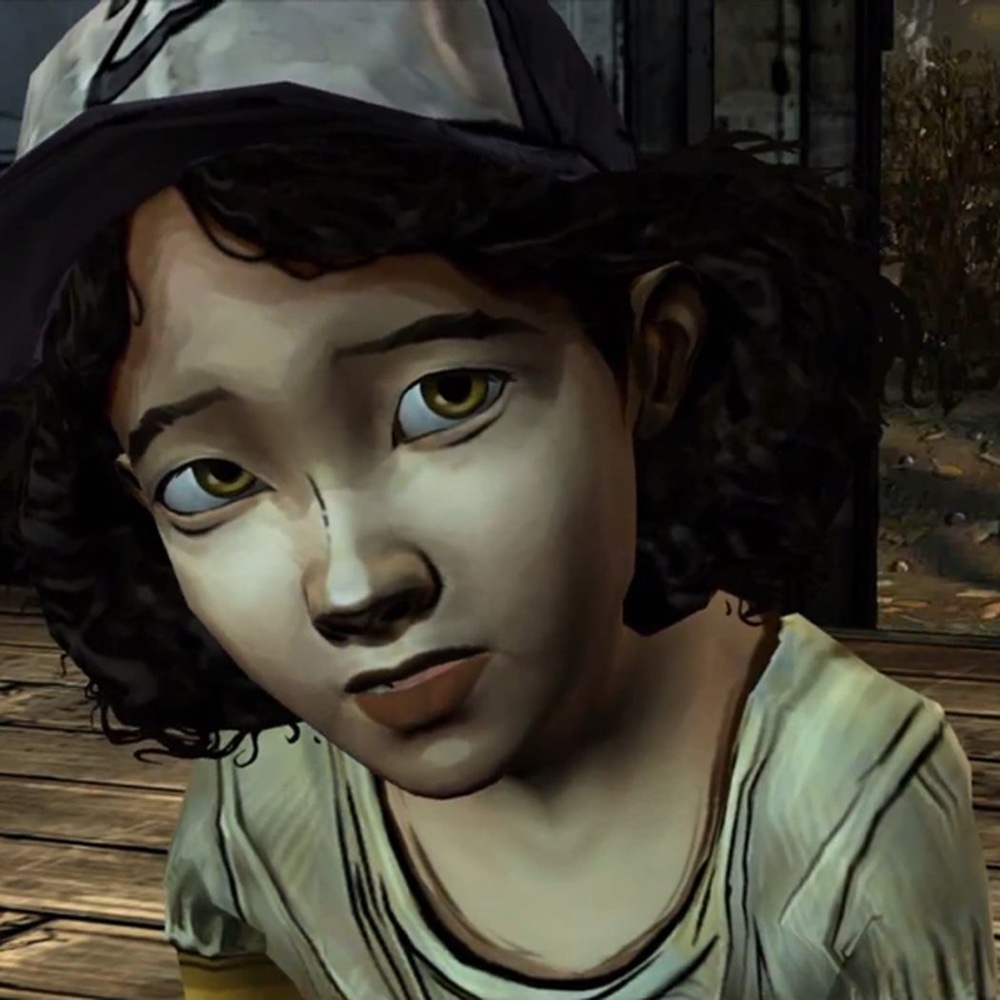 | # | Item | Description |
| --- | --- | --- |
| 1 | Purple-Striped Long-Sleeved Undershirt | Embrace comfort and warmth in style with this Purple-Striped Long-Sleeved Undershirt. Designed to keep Clementine cozy in the chilling post-apocalyptic weather, the big purple stripes add a touch of playfulness, capturing her child-like innocence. Slip into this snug undershirt and embody Clementine's resilience on your own journey. |
| 2 | Purple Short-Sleeved Shirt | Elevate your layering game with the Purple Short-Sleeved Shirt. Perfect for combating the cold while allowing freedom of movement, this lightweight and comfortable top is ideal for Clementine's on-the-run lifestyle. The vibrant purple hue adds a pop of color to her ensemble, reflecting her tenacity amidst the desolate world. |
| 3 | Dark Wide Leg Jeans | Embrace practicality and freedom of movement with these Dark Wide Leg Jeans. A staple in the post-apocalyptic wardrobe, these jeans provide Clementine the flexibility to navigate the treacherous world with ease. The dark wash adds a touch of versatility to her look, making her ready for any challenge that comes her way. |
| 4 | Purple Sneakers | Step into Clementine's shoes, quite literally, with these Purple Sneakers. Not only do they showcase her love for the color purple, but they also provide comfort and agility while she maneuvers through dangerous territory. Whether you're exploring a convention floor or surviving the undead, these sneakers are the perfect choice for all your adventures. |
| 5 | Clementine's D Cap | Complete your Clementine transformation with her beloved Clementine's D Cap. This weathered and worn hat not only offers protection from the rain but also holds sentimental value for Clementine, as it was a gift from her father. Embrace the rugged charm of this iconic accessory and channel Clementine's unwavering determination as you conquer your own challenges. |
| 6 | Purple Floral Backpack | Be prepared for the unpredictable with the Purple Floral Backpack, just like Clementine. This trusty backpack allows her to carry her essential supplies while adding a touch of youthful charm with its adorable floral pattern. Whether you're exploring conventions or surviving your own post-apocalyptic adventures, this backpack is both practical and stylish. |
| 7 | Hammer | Equip yourself with a formidable weapon just like Clementine does with her trusty Hammer. While it may not be the most sophisticated weapon in her arsenal, this hammer proves its effectiveness in defending against walkers. Embrace the spirit of survival and face your challenges head-on with this essential accessory. |
| 8 | Bloody Bandage | In a world filled with danger and violence, injuries are inevitable. Protect yourself and immerse into Clementine's world by adorning a Bloody Bandage. Not only does it add a touch of realism to your costume, but it also symbolizes Clementine's resilience in overcoming the adversities of her world. Stay safe and prepared for anything that comes your way. |
| 9 | Fake Gun | Optional |
Clementine Overview
Clementine, introduced in the critically acclaimed video game series "The Walking Dead" developed by Telltale Games, is a character who undergoes incredible growth and transformation in a world devastated by the undead. From her humble beginnings as a young girl seeking safety and survival, Clementine emerges as a strong, resilient survivor. Her signature outfit reflects her adaptability and readiness for the challenges she faces. Clementine is often seen wearing a baseball cap, a practical jacket, a shirt, jeans, and sturdy boots. Her unwavering loyalty, quick thinking, and ability to maintain her humanity in the face of adversity make her a beloved and iconic character. Now, let's dive into the details of creating your own Clementine costume and step into the shoes of this remarkable survivor in the post-apocalyptic world of "The Walking Dead"!
Check out more TV show costume ideas here.