Welcome to the ultimate guide on how to create a stunning costume inspired by the charismatic and influential Mayor Pauline! Whether you're a fan of the popular video game series or simply seeking a captivating cosplay idea, this guide will provide you with step-by-step instructions and creative tips to bring this beloved character to life. Get ready to immerse yourself in the world of Mayor Pauline as we delve into her iconic style and persona.
Mayor Pauline Costume – Super Mario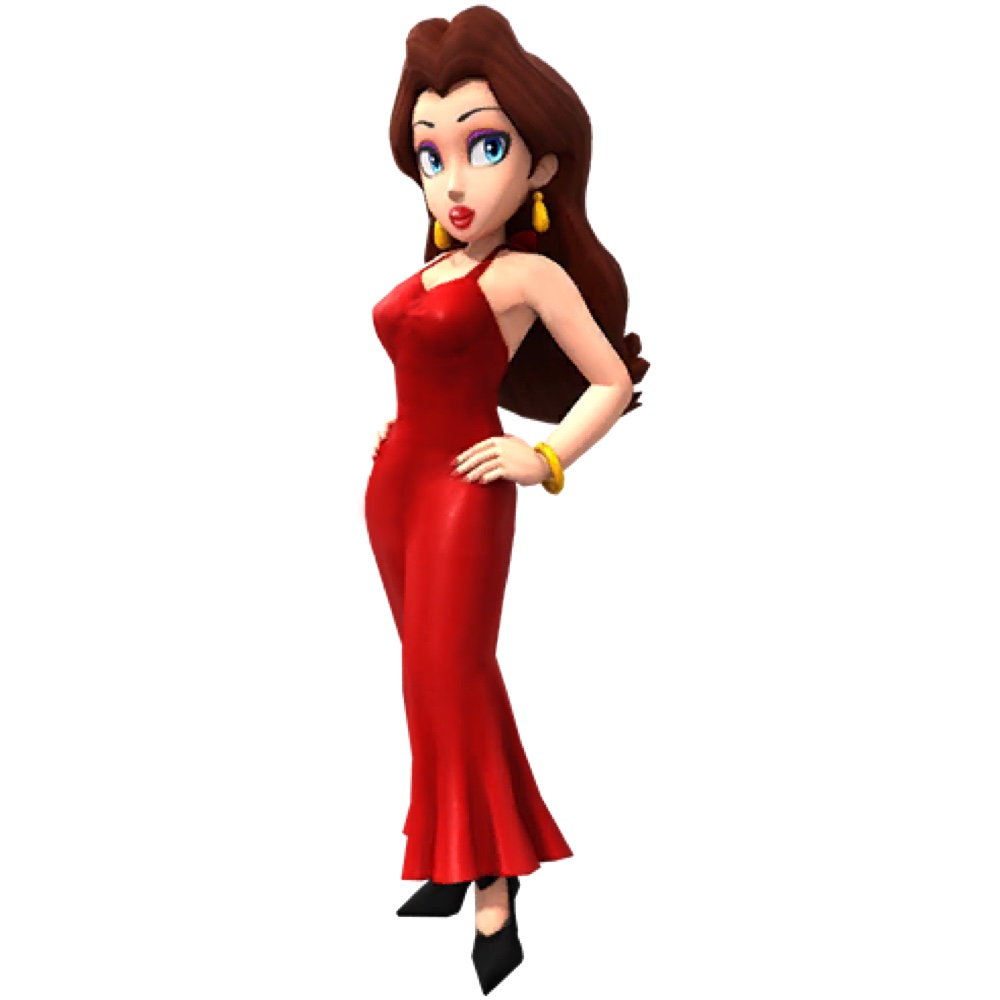 | # | Item | Description |
| --- | --- | --- |
| 1 | Red Tank Top | Kick-start your outfit with this vibrant red tank top. Its sleeveless design and strappy details add a trendy touch, making it perfect for a stylish and comfortable look. Pair it with your favorite bottoms for a versatile and chic ensemble. |
| 2 | Pantsuit | Elevate your style with this sophisticated red pantsuit. With its sleek and elegant silhouette, it exudes confidence and professionalism. Perfect for a powerful and fashionable mayor look, this pantsuit will make you stand out in any setting. |
| 3 | Heels | Step into the role with these stylish heels. Their sleek design and stiletto heels will add a touch of sophistication and elegance to your outfit. Wear them with confidence and let your stride exude power and grace. |
| 4 | Brooch | Add a touch of elegance with this stunning brooch. Its intricate design and sparkling crystals will embellish your blazer, elevating your look with a glamorous and sophisticated touch. Let this brooch be a statement piece that showcases your impeccable style. |
| 5 | Bangles | Complete your ensemble with these exquisite bangles in a radiant gold tone. Their chunky and stackable design adds a touch of glamour and sophistication to youroutfit. Layer them up on your wrist for a trendy and eye-catching look that perfectly complements your overall style. These bangles will add a touch of elegance and elevate your appearance to new heights. |
| 6 | Teardrop Earrings | Add a touch of glamour and sophistication to your look with these stunning teardrop earrings. Crafted with care and precision, these earrings feature a captivating design that will instantly draw attention. The teardrop shape and golden hue will beautifully complement your outfit, making you feel like the center of attention. |
| 7 | Red Lipstick | Complete your makeup look with this vibrant red lipstick. Its bold and fiery shade will make a statement and enhance your confidence. Whether you're attending a formal event or a casual gathering, this lipstick will make your lips the focal point of your face, exuding power and allure. |
| 8 | Purple Makeup | Add a pop of color to your eye makeup with this palette of vibrant purple shades. Experiment with different combinations and create mesmerizing looks that reflect your unique style. The highly pigmented and long-lasting formula ensures that your eye makeup stays flawless throughout the day or night. Let your eyes dazzle with this captivating palette. |
| 9 | Wig | Transform your hair into a stunning brunette mane with this high-quality synthetic wig. Whether you're trying to achieve a specific character look or simply want to switch up your hairstyle, this wig offers a natural and realistic appearance. Get ready to turn heads and embrace a whole new level of confidence. |
| 10 | Hat | Add the perfect finishing touch to your ensemble with this stylish purple hat. Its floppy design and vibrant color will not only protect you from the sun but also make a fashion statement. Wear it with confidence and let your personality shine through. Whether you're attending a special event or simply enjoying a sunny day, this hat will elevate your style to new heights. |
Mayor Pauline Overview
Mayor Pauline is a prominent character in the renowned Super Mario franchise, known for her leadership, elegance, and powerful presence. First introduced in the critically acclaimed game "Super Mario Odyssey," Mayor Pauline quickly became a fan-favorite due to her dynamic personality and captivating fashion sense. As the mayor of New Donk City, she exudes confidence and grace, commanding the attention of both the citizens and players alike. Her distinctive wardrobe, combining retro and contemporary elements, reflects her status as a symbol of authority and style. By capturing the essence of Mayor Pauline, you can embrace her empowering spirit and stand out at any cosplay event or convention. Let's now embark on a journey to create an unforgettable costume that pays homage to this remarkable character.
Check out more video game costume ideas here.