Welcome to the comprehensive guide on creating the iconic costume of Glenn Rhee from "The Walking Dead"! If you're a fan of this thrilling and suspenseful series, and you've been captivated by Glenn's bravery and resourcefulness, then you've come to the right place. In this guide, we will take you through the steps of crafting Glenn's distinctive outfit, from his practical clothing to his essential accessories. Get ready to immerse yourself in the post-apocalyptic world of "The Walking Dead" and embody the courage and resilience of this beloved character with your very own Glenn Rhee – Walking Dead costume.
Glenn Rhee – Walking Dead Costume – The Walking Dead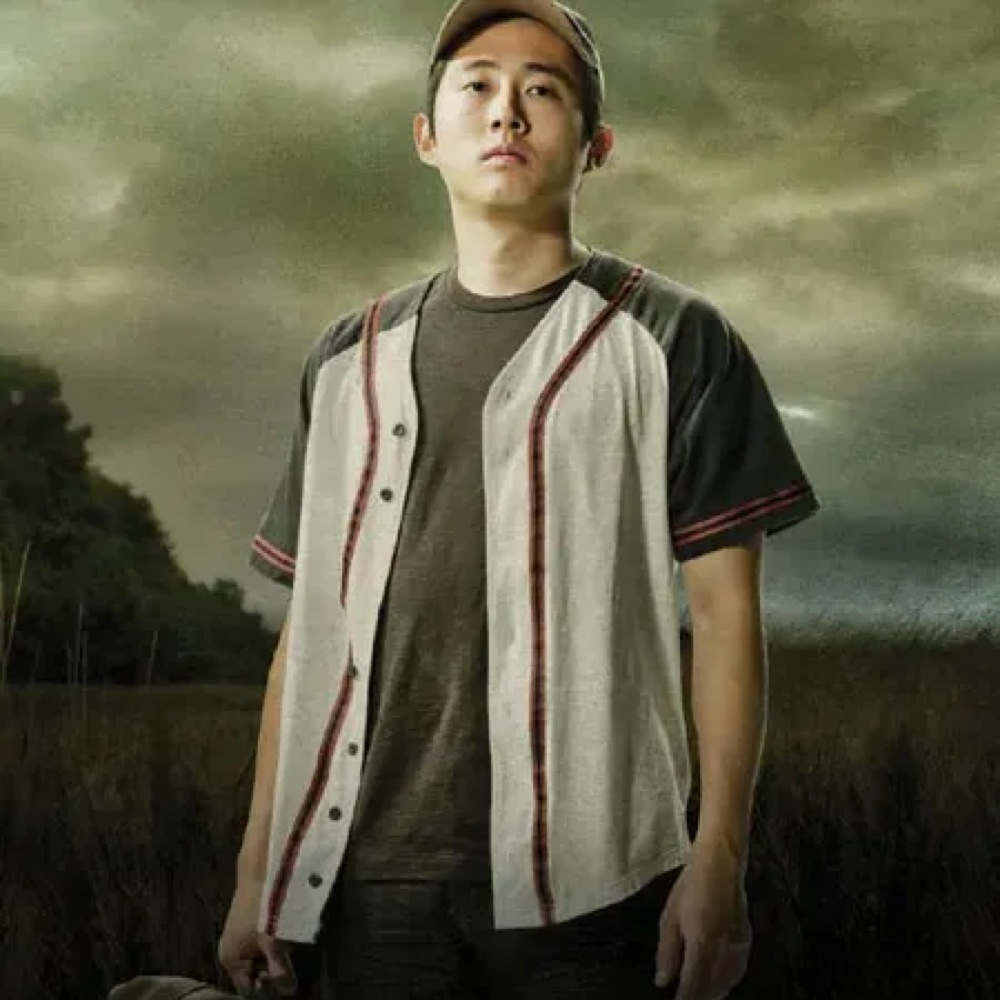 | # | Item | Description |
| --- | --- | --- |
| 1 | Black Long-Sleeved Undershirt | Gathering resources can be a daunting and time-consuming task, taking hours or even days to complete. Glenn relies on a black long-sleeved undershirt to shield himself from the cold and maintain his body temperature. The black color also helps him blend into the shadows, making it harder for adversaries to spot him, especially during nighttime adventures. |
| 2 | Dark Gray T-Shirt | For cooler nights, Glenn opts for a dark gray t-shirt as an extra layer of protection. This versatile garment offers both comfort and style, serving as a suitable alternative when the temperature rises and the long-sleeved undershirt becomes too warm. |
| 3 | Dark Khaki Pants | Glenn's resource-gathering missions involve various physical activities such as running, climbing, and maneuvering in demanding environments. To tackle these challenges, he prefers dark khaki pants that offer both comfort and functionality. These pants allow him to move freely while ensuring durability and practicality in his attire. |
| 4 | Dark Brown Lace Up Combat Boots | As a resource gatherer, Glenn must stay mobile and agile. His choice of dark brown lace-up combat boots provides crucial foot protection against obstacles, potential injuries, and the harsh elements. These boots offer reliable support and comfort, ensuring he can move swiftly while minimizing the risk of tripping or losing a shoe. |
| 5 | Machete | In the face of hordes of walkers, Glenn understands that not all battles can be fought from a distance. The sheer number of undead adversaries can become overwhelming. Equipping himself with a machete allows Glenn to engage in close-quarters combat, enhancing his effectiveness at dispatching walkers within striking range. Additionally, the machete proves invaluable for gathering essential materials needed for survival in the post-apocalyptic world. |
| 6 | Thigh Holster | Driven by his determination to protect his loved ones, Glenn is always prepared for any dangers that may arise in his perilous world. A thigh holster serves as a practical storage solution, allowing him to keep an extra gun, knife, and other necessary supplies within arm's reach. This strategic accessory ensures quick access to vital resources when confronted with unexpected threats. |
Glenn Rhee Overview
Glenn Rhee, portrayed by Steven Yeun, is a central character in the television series "The Walking Dead." From the moment we meet him, Glenn showcases remarkable resourcefulness and bravery in the face of the undead. Known for his agility and quick thinking, Glenn becomes an integral member of the group. His signature outfit often includes functional clothing suited for survival, such as a utility vest, jeans, and sturdy boots. Glenn's character embodies loyalty, intelligence, and a fierce determination to protect his loved ones. As you embark on creating your Glenn Rhee costume, embrace his unwavering spirit and commitment to survival in a world overrun by walkers. Let's dive into the details and bring the essence of Glenn Rhee to life in your own interpretation of this iconic character!
Check out more TV show costume ideas here.