Welcome to the ultimate guide for crafting an incredible Colossus costume! If you've ever dreamed of embodying the strength and resilience of one of Marvel's iconic X-Men, then you're in for a treat. In this comprehensive guide, we will take you through the step-by-step process of creating a jaw-dropping Colossus ensemble that will make you look like you stepped straight out of the Deadpool movies. Get ready to embrace your inner metal mutant, as we transform you into the unstoppable force known as Colossus!
Colossus Costume – Deadpool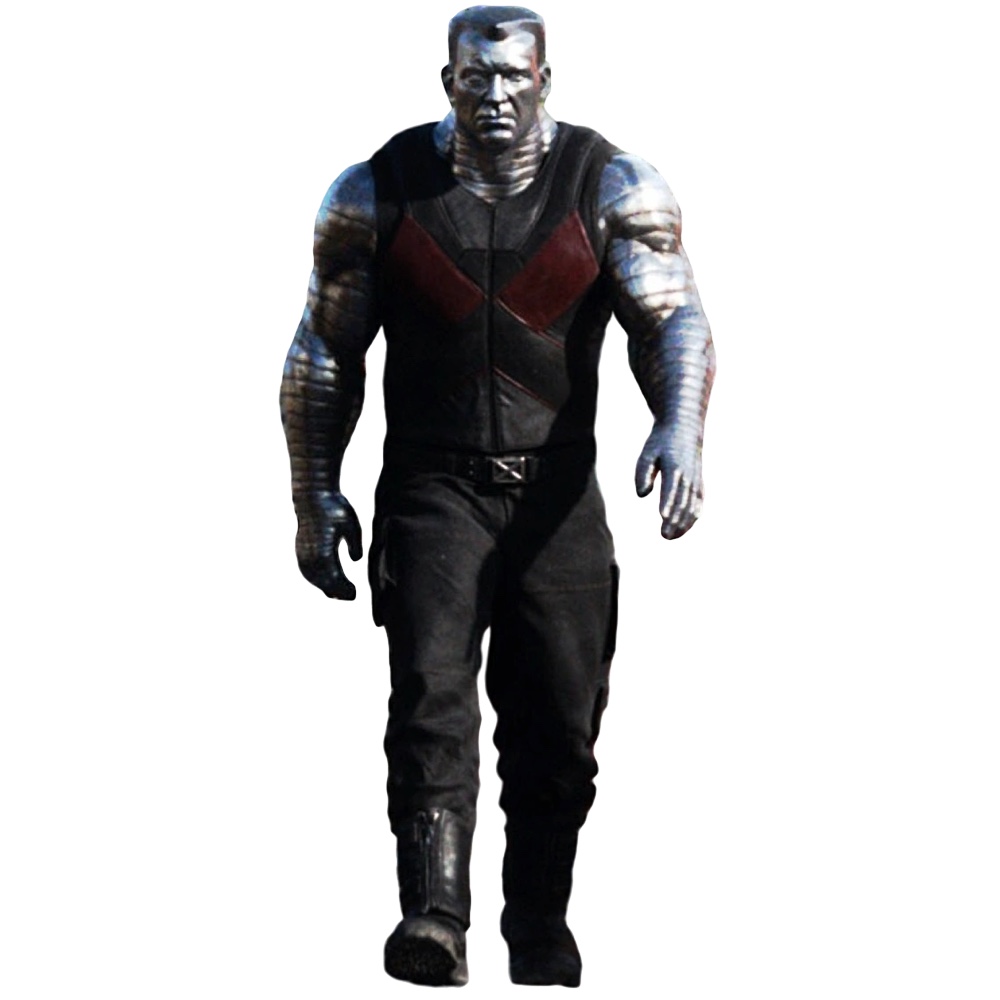 | # | Item | Description |
| --- | --- | --- |
| 1 | Black Leather Vest | Elevate your costume with this stylish black leather vest, embodying a bold and powerful presence. |
| 2 | Black Tactical Pants | Command attention with these tactical pants, enhancing your intimidating and formidable appearance. |
| 3 | Black Boots | Step confidently into the spotlight with these sturdy black boots, combining style and practicality. |
| 4 | X-Men Belt Buckle | Show your allegiance to the X-Men with this eye-catching belt buckle, displaying your team spirit. |
| 5 | Metallic Body Paint | Transform yourself with this vibrant metallic body paint, recreating a unique and captivating appearance. |
| 6 | Full Costume Set | For a complete and authentic transformation, consider this custom-made full costume set that ensures an accurate portrayal. |
| 7 | Mask | Complete your transformation with a meticulously crafted mask, ensuring an accurate portrayal of the character. |
Colossus Overview
Prepare to meet one of the most renowned members of the X-Men: Colossus. This Russian-born mutant, whose real name is Piotr Nikolaievitch Rasputin, possesses the incredible ability to transform his entire body into organic steel. With a towering height and immense strength, Colossus stands as an imposing figure, both in physicality and character.
In the Deadpool movies, Colossus takes on a significant role as a mentor and moral compass for the anti-hero Deadpool. Portrayed with honor and nobility by Stefan Kapičić, Colossus showcases unwavering loyalty and a sense of righteousness. His steel form and superhuman strength make him a formidable ally in the fight against evil.
Now that you have a glimpse into the mighty Colossus's captivating persona, it's time to dive into the detailed process of creating a Colossus costume that will turn heads and bring out your inner superhero. Get ready to flex your crafting skills and embrace the power of steel! Let's get started.
Check out more movie costume ideas here.