Welcome to the ultimate guide for creating an exquisite Vanessa Carlysle costume! If you're a fan of the Deadpool franchise or simply captivated by the enigmatic character of Copycat, you've come to the right place. In this comprehensive guide, we will take you through the step-by-step process of bringing Vanessa Carlysle's mesmerizing persona to life. Whether you're a seasoned cosplayer or a beginner looking to make a stunning impression, get ready to dive into the world of DIY costume creation and embrace the allure of Copycat!
Vanessa Carlysle Costume – Deadpool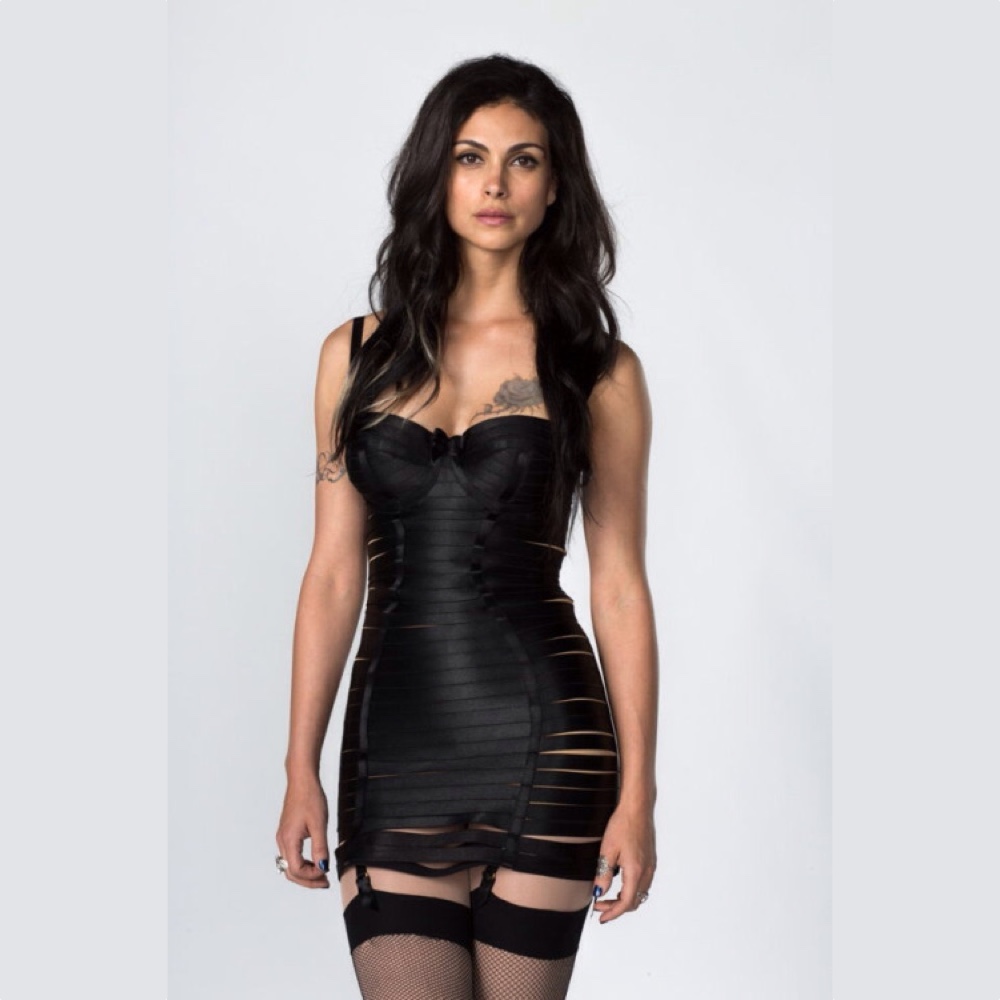 | # | Item | Description |
| --- | --- | --- |
| 1 | Black Dress | Begin your stunning transformation with an elegant black dress, setting the stage for a captivating costume. |
| 2 | Pantyhose | Enhance the allure of your attire with the addition of seductive pantyhose, beautifully complementing the dress. |
| 3 | Plaid Jacket | Complete your ensemble by layering on a fashionable plaid lumberjack jacket, adding a touch of rugged charm to your look. |
| 4 | Ankle Boots | Step out in style with a pair of chic ankle boots that perfectly complement the overall aesthetic. |
| 5 | Wig | For those with a different hair color, consider donning this stunning wig to complete the transformation and achieve the desired look. |
Vanessa Carlysle Overview
Prepare to meet Vanessa Carlysle, better known as Copycat, a complex and intriguing character in the Deadpool universe. First introduced in Marvel Comics in 1992, Copycat possesses the unique mutant ability to shapeshift, allowing her to mimic the appearance and abilities of anyone she chooses. As a former mercenary and love interest of Deadpool, Copycat is known for her wit, charm, and resourcefulness.
In the Deadpool movies, Copycat is portrayed by the talented actress Morena Baccarin, who beautifully captures the character's complexity and allure. With her striking looks and ability to seamlessly transform into anyone, Copycat proves to be a formidable force in both combat and deception. Her connection with Deadpool adds an extra layer of emotional depth to the character, making her a fan favorite.
Now that you have a glimpse into the captivating persona of Vanessa Carlysle, it's time to embark on the journey of creating a Copycat costume that will leave everyone in awe. With a touch of creativity and a dash of shapeshifting magic, you'll be ready to steal the show at any cosplay event or convention. Are you ready to unleash your inner Copycat? Let's dive in!
Check out more movie costume ideas here.